About this Event
The event will take place on Friday, February 22rd at 7pm at Columbia University Faculty House. A great opportunity to visit campus, connect with current sailors and alumni over an open bar and hors d'oeuvres, purchase new team merchandise, and bid on silent auction items to show your support for the team!
This year we are pleased to announce a special guest speaker, Suzy Leech! Leech competed in the 1995 America's Cup Women's Team, has won over 30 International regattas, in 15 separate classes, and is a World Champion in three of them. Off the water she is an Aerospace Eingineer and has and has conducted remote expeditions for National Geographic, UNESCO and ESPN.
For any questions or to avoid tranasaction fees please contact Claire Wootton at cew2171@barnard.edu.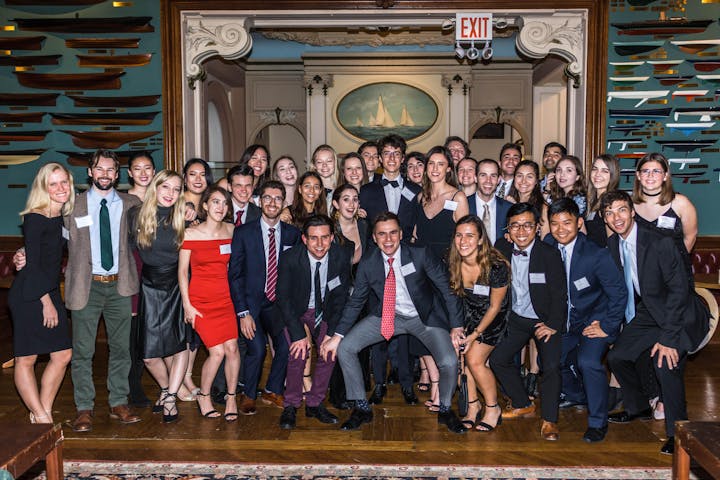 The team at the 2018 Annual.