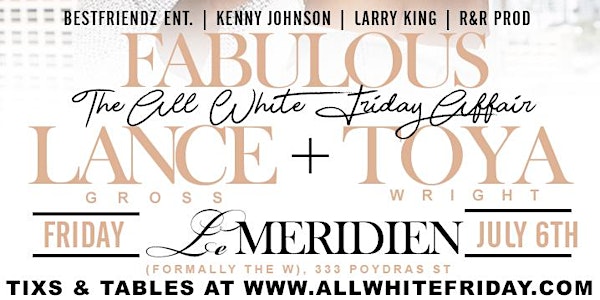 THE ANNUAL ALL WHITE FABULOUS FRIDAY AFFAIR 2018 at The Le' Meridien w/ LAN...
Location
Le Meridien Hotel
333 Poydras St
New Orleans, LA
United States
Description
THE 6th ANNUAL
ALL WHITE
FABULOUS FRIDAY AFFAIR
at THE LE MERIDIEN
(FORMERLY THE W - 333 POYDRAS ST.)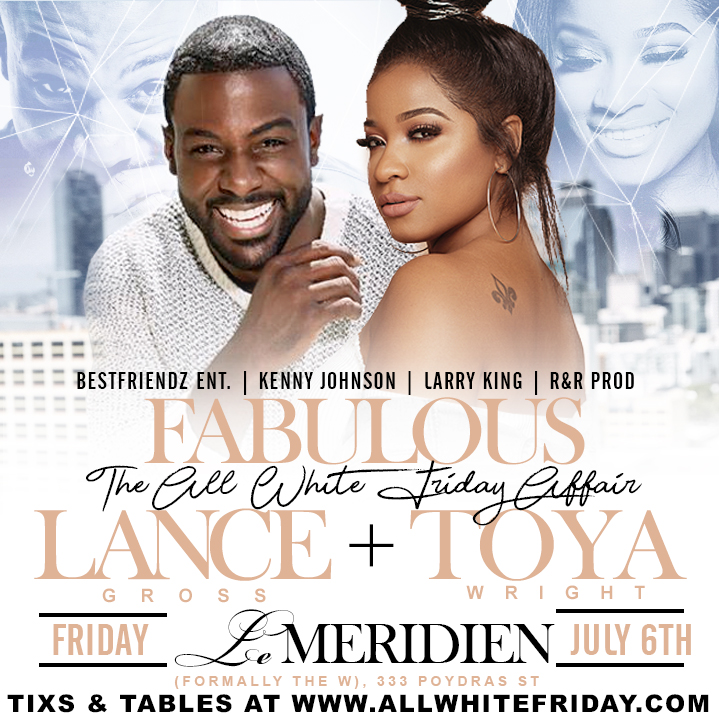 CLICK HERE FOR TICKETS
ALL WHITE ATTIRE IS REQUESTED, NOT MANDATORY!!!
EARLY ARRIVAL IS SUGGESTED!!!
POWERED BY:
BESTFRIENDZ | LARRY KING | KENNY JOHNSON | R&R PROD
::::::::::::::::::::::::::::::::::::::::::::::::
TRAPSOUL
THURSDAY JULY 5TH
CLICK FLYER FOR RSVP/ TIXS
::::::::::::::::::::::::::::::::::::::::::::::::::::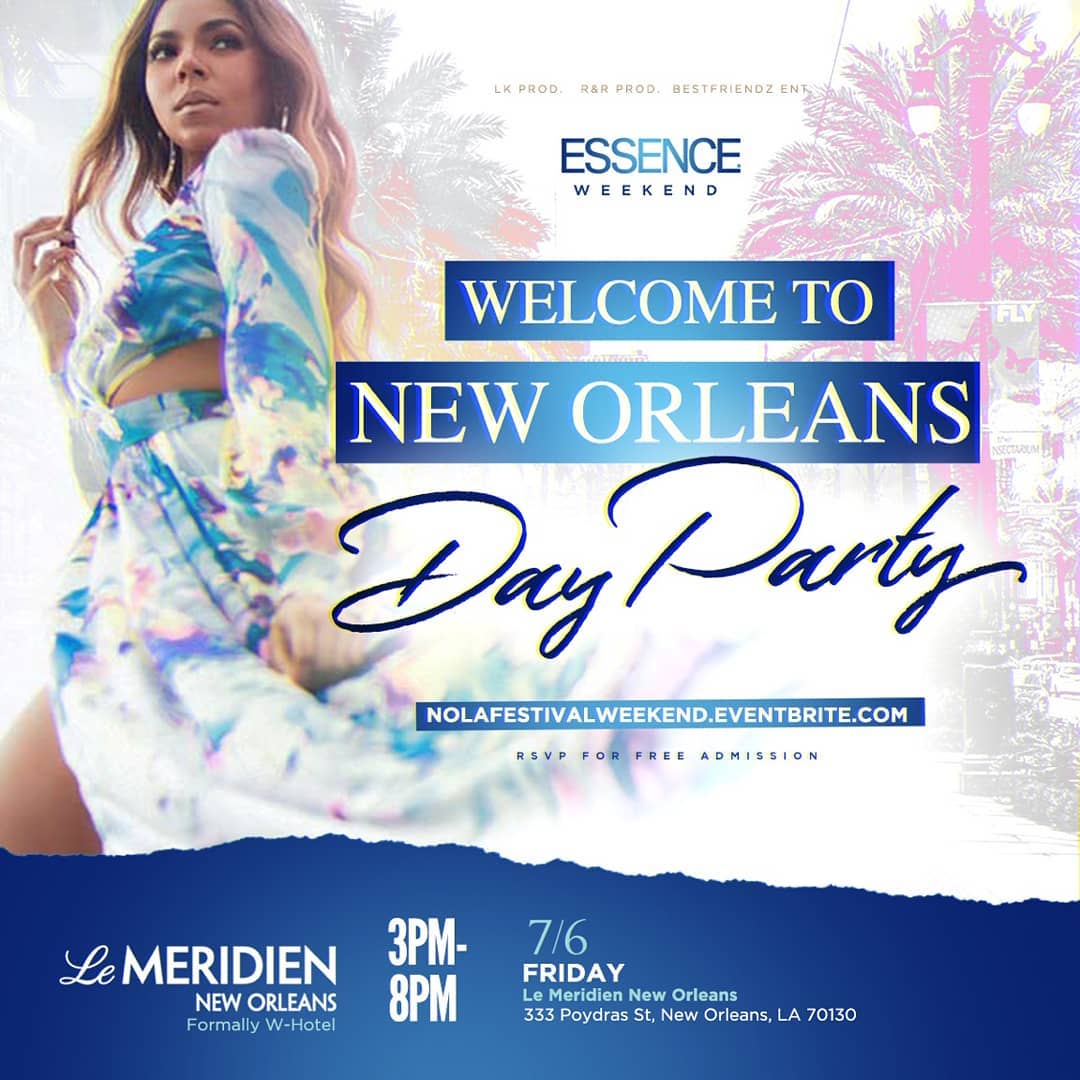 ::::::::::::::::::::::::::::::::::::::::::::::::::::
at The LE MERIDIEN
H O T E L
CLICK FLYER FOR RSVP/ TIXS
::::::::::::::::::::::::::::::::::::::::::::::::
::::::::::::::::::::::::::::::::::::::::::::::::
SATURDAY NIGHT LIVE
I LOVE THE 90s
at The Le Meridien Hotel
SATURDAY JULY 7, 2018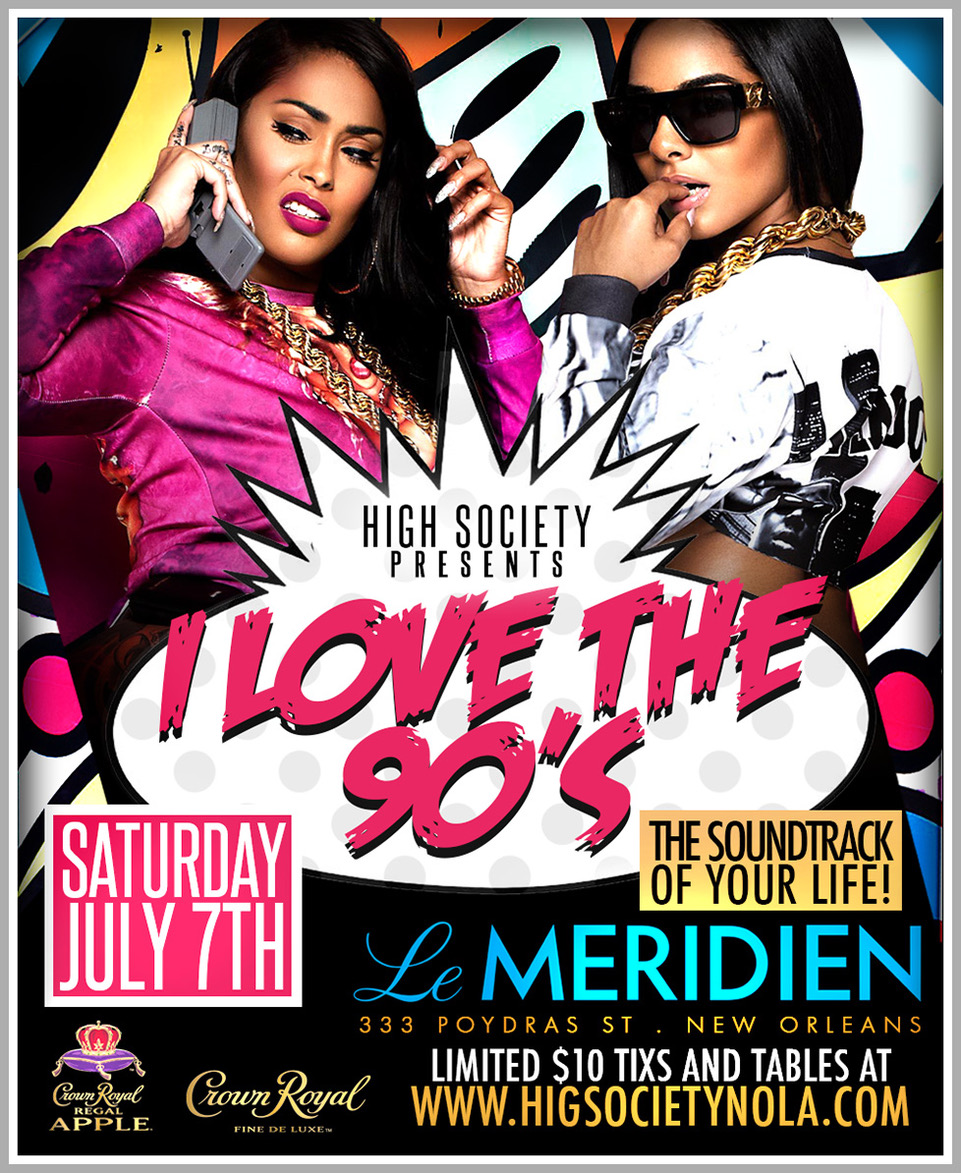 ::::::::::::::::::::::::::::::::::::::::::::::::
::::::::::::::::::::::::::::::::::::::::::::::::
::::::::::::::::::::::::::::::::::::::::::::::::
::::::::::::::::::::::::::::::::::::::::::::::::
ESSENCE PARTIES
WEEKEND PASS ONLY $100
::::::::::::::::::::::::::::::::::::::::::::::::
::::::::::::::::::::::::::::::::::::::::::::::::
JOIN US IN SOUTH BEACH, MIAMI
HBCU SOUTH BEACH
JULY 13 - 15th
LIMITED $199 PASSES AVAILABLE