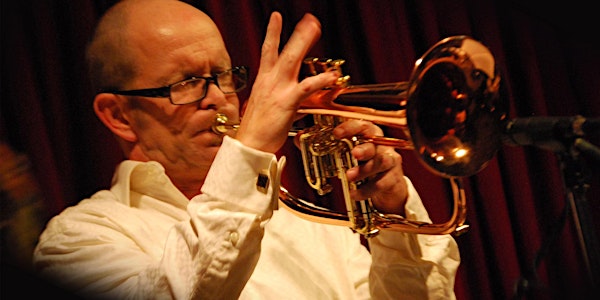 The Andrew Carney Quartet
The Andrew Carney Quartet
When and where
Location
Rudy's Jazz Room 809 Gleaves Street Nashville, TN 37203
About this event
Since the age of fifteen, Andrew Carney has been playing trumpet and flugelhorn professionally. He has had the honor of touring with artists such as Brian Setzer (currently) and Yve Evans, and has performed with Pink, Aretha Franklin, Andrea Bocelli, The Jacksons, Johnny Mathis, Ariana Grande, Michael Bolton, Dionne Warwick, Whitney Houston, Chaka Khan, Brenda Russell, Frankie Valle, Midnight Oil, Peter White, Paul Brown, the Clayton Hamilton Jazz Orchestra, and Randi Crawford.
Andrew has performed on the television shows American Idol, King of Queens, the Jimmy Kimmel Show, Conan O'Brien, and the Talk (performing with Andrea Bocelli) as well as motion pictures such as Anchorman 2, Starsky and Hutch, Why Do Fools Fall In Love and George Wallace (starring Angelina Jolie and Gary Sinise). He has performed in the El Centro Jazz Festival in Torino, Italy, The Long Beach Jazz, L.A. Classic Jazz, Orange County Art and Jazz, La Quinta Art & Jazz, and many other festivals throughout the country. He has also been invited to perform with the world famous Pacific Symphony at both the Verizon Amphitheater in Irvine, California as well as the Segerstrom Performing Arts Center in Irvine, California.
You may have unknowingly heard him playing in a television commercial for Google, Pechanga Casino, Nutra Systems, Los Angeles Times, A.M./P.M. Mini Markets, or perhaps even an episode or two of the Saturday morning cartoon, Spiderman. Composer, songwriter, arranger, educator, and performer, Andrew Carney covers a broad range of music styles. His debut CD entitled, "Home Again" is now accompanied by his latest release, "Playtime". Andrew is joined on this project by tenor saxophone great Justo Almario, drummer Land Richards, and bassist Alex Al, among many others.

This show is 21 and over only. All sales are final and we unfortunately cannot offer any refunds. Additional tickets may be available at the door on the day of the show even if it is sold out online.
Please try to arrive 15 minutes prior to the show start time. If you do not arrive within 45 minutes after the show start time on your ticket your seat may be resold to other patrons at the door. If you arrive after 45 minutes from the start time of the show and your ticket has been resold, although we cannot guarantee it, we will try our best to make space for you to attend the show.