The Anatomy Of A Startup Acquisition

Thursday, October 10, 2013 from 6:30 PM to 9:00 PM (PDT)
Event Details
In 2012, ExpenseCloud, a Santa Monica based startup with a cloud-based expense management solution, was acquired by TriNet, a national human resources services platform after having largely bootstrapped its growth.
Go behind the scenes with the heads of both companies to discuss the evolution of the deal. Join others in the entrepreneurial and tech community for an interactive dialogue that will get you behind the scenes of the acquisition and call out valuable startup lessons like:
What are some things a startup can do to make itself an attractive target for acquisition?

How should a startup identify potential strategic acquirers?

What are some guidelines to navigate the negotiation process?

How do acquirer and target arrive at a valuation?
 
In addition to our speakers, we will have 
10 hot LA startups
 showcasing their latest products.   Startups to be announce soon.


---
PROGRAM  (Thursday, October 10, 2013)


6:30 – 7:00pm    -  Networking, food & beverages will be served
7:00 – 7:45pm    -  Moderated discussion
7:45 – 8:15pm    -  Q&A
8:15 – 9:00pm    -  Networking
---
THE SPEAKERS
 
Burton Goldfield  President & CEO, TriNet
Since joining TriNet in 2008, Burton Goldfield has provided the leadership to drive the addition of 22 new products and services. He more than doubled revenue, to almost $200M by the close of 2010, and has invested heavily in the company's SaaS technology platform. In 2009, despite the difficult economic times, Burton raised $80M to acquire a larger, public competitor. 
Eric Sikola  GM & Founder, ExpenseCloud
Eric Sikola is General Manager and Founder of ExpenseCloud, a TriNet Company. He co-founded ExpenseCloud in 2008, building the company to 4000 customers and successfully selling the company in May 2012 to TriNet. 

Prior to ExpenseCloud, Mr. Sikola worked in the software industry for 15 years in various sales management positions at Forte Software, webMethods, Systinet (acquired by Mercury Interactive) and Aperture (acquired by Emerson Electronic).

Ronen Olshansky  Moderator
Ronen is an entrepreneur with a background in finance and technology, and a passion for working with early stage companies. He is the co-founder and CEO of Cross Campus, a vibrant hub of collaboration, education and inspiration that launched in Los Angeles last fall. 

Purpose-built around the needs of entrepreneurs, Cross Campus is both an environment and community that empowers entrepreneurs to build great businesses. 
---
THE STARTUPS
Lets you find, meet and schedule Senior caregivers from anywhere. 

Check out HomeHero

A simple solution for targeting and winning new customers through mobile advertising.

Check out Nearwoo

A platform that easily integrates search marketing and web information so that our customers can take action and make data-driven decisions.

Check out CoJoin

 

A beautiful and easy-to-use tool to instantly book select local services. With just a few clicks, you can book: House Cleaning, Dry Cleaning, Wash & Fold, Dog Walking, & Private Chefs.

Check out Porter.

Spinlister connects amazing people with cool Bikes anywhere in the world, now accepting Skis and Snowboards listings for the winter.

Check out Spinlister.

A leading Complaint Resolution Platform for Consumers and Businesses.

Check out Scambook.

A premier source for fresh, easy and affordable flower delivery. The days of complicated flower delivery websites that waste time and money are over, with The Bouqs Company's efficient platform for purchasing sustainable, Eco-friendly flowers.

Check out theBouqs.

 

A Los Angeles-based internet software incubation and development team that strives to fuse minimal design with rich utility and content value in all of its products.

Check out Boxador.

 

Wallaby Financial helps consumers get the most out of their credit cards by optimizing usage based on individual preferences. Wallaby provides a variety of products based on the Wallaby Engine, which understands and optimizes credit card usage for rewards, credit limit, statement due date, linked bonuses and other offers. 

Check out Wallaby Financial.

A social networking platform helping like-minded people get offline based off of common interests.

Check out AtThePool
---
AFFILIATES

Agriculture. Aviation. Manufacturing. Entertainment. The Los Angeles region has been a hub of innovation and commerce since its earliest days. In an effort to foster that innovation, the Los Angeles Area Chamber of Commerce has partnered with the Small Business Administration to launch Bixel Exchange -- a technology center focused on growing L.A.'s emerging tech ecosystem.  Read more here.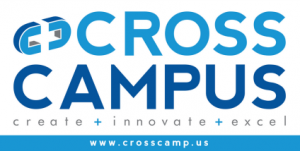 Cross Campus is an engine of creativity and innovation, housed at our state of the art 11,000 square foot space at 820 Broadway in the heart of Santa Monica.  Our goal is to inspire creative collisions through space design, learning platforms, and extraordinary events, fostering member-driven collaboration that ultimately leads to game changing ideas and enterprises. Read more here.

Founded in 2008, Startups Uncensored is the longest running and most widely attended technology gathering in Southern California. We regularly bring together thousands of entrepreneurs, techies and investors. Topics we've covered have included online subscription businesses, startup success strategies, affiliate marketing, building great internet companies, business development, and working with investors.  
When & Where

CrossCampus
820 Broadway
Santa Monica, CA 90401


Thursday, October 10, 2013 from 6:30 PM to 9:00 PM (PDT)
Add to my calendar
Organizer
Schmoozd Crew

Schmoozd is an exclusive social mixer bringing together founders, investors, mentors, and professional in technology. The event is designed to facilitate knowledge sharing, relationship building and deal making.
TriNet HR Corporation
Your Strategic HR Partner
TriNet delivers HR outsourcing services that allow growing companies to do what they do best.  Small to medium-sized businesses in technology, financial services, non-profits and professional services use TriNet's all in one solution for human resources, benefits, payroll, workers' compensation, and strategic human capital services.
The Anatomy Of A Startup Acquisition