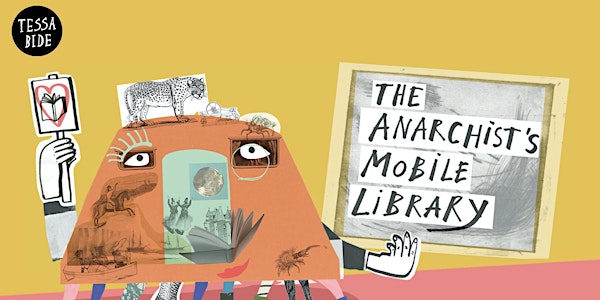 The Anarchists Mobile Library
Interactive story adventures online for D/deaf and hearing children available online until the end on December.
About this event
"The adventures placed the children at the heart of it by allowing them to create their own journeys, which was both empowering and inspirational." - A Parent
Tessa Bide Productions has created a fun, interactive BSL project for children aged 6+. The Anarchist's Mobile Library offers children bold, exciting adventures to choose from and shape, to be used on any internet device, at home, or wherever they play! The interactive project allows children to use their imagination and make their own story, creating their own endings and making powerful decisions. 
British Sign Language (BSL) performance and colourful animations take the young adventurers through the anarchic adventure, encouraging them to engage in literature, activism and to feel empowered to follow their own destiny. (narration and captions are provided for hearing children.)
Each story adventure lasts about 10 minutes and the ending can be different every time.
Recommended for children aged 6-10 yrs.
Booked but looking for the link and information on how to play? Visit the online event page if you're still having problems email us thelibrarypresents@cambridgeshire.gov.uk