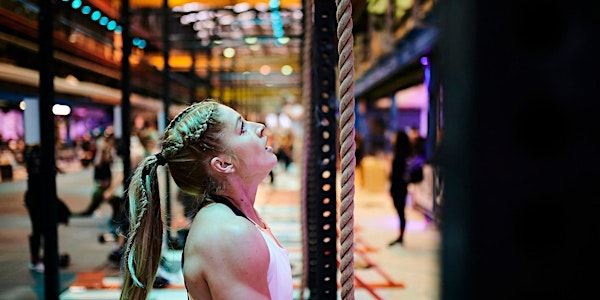 The Amsterdam Throwdown 2022 Qualifier
Athletes have to earn their spot for Amsterdam greatest and biggest stage in 3 online qualification WODs
About this event
The Amsterdam Throwdown 2022 Qualifier
Athletes have to earn their spot for Amsterdam greatest and biggest stage in 3 online qualification WODs.
This qualification assures that only the best will make it into The Amsterdam Throwdown Finals!
Qualifier fee: €20 incl. VAT, excl. Eventbrite fee. Online Qualifiers: 16 September - 25 September.
3 online Qualifier workouts: all to be completed in the order listed on one day.
ONLINE QUALIFIER + FINALE
Individual Male (16+)
Individual Female (16+)
Individual Masters Male (35+)
Individual Masters Female (35+)
Individual Scaled Male (14+)
Individual Scaled Female (14+)
Elite Team (2 Male - 2 Female, 16+)
TEAM
We would like that the team members are known by name. You will do the qualifier individual and the combine score of the 4 members is the team score. Athletes can register for both individual and teams. When you manage to qualify for finals in both divisions you must choose to either participate in the individual or team division at finals registration.
Website: http://www.theamsterdamthrowdown.com/
Facebook: https://www.facebook.com/TheAmsterdamThrowdown