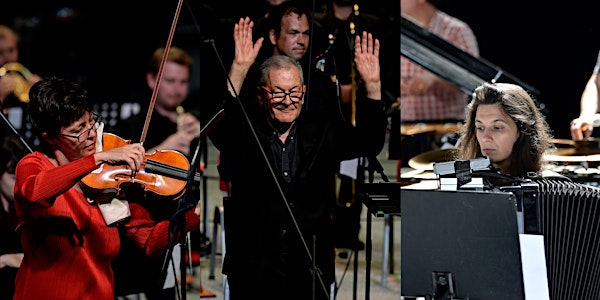 The American Avant-Garde & Three Czech Artists
The Orchestra of the S.E.M. Ensemble Hana Kotková, Petr Kotík, Lucie Vítková Performing Niblock, Oliveros, Wolff, Kotík, and Cage
When and where
Location
Bohemian National Hall 321 East 73rd Street New York, NY 10021
About this event
The Orchestra of the S.E.M. Ensemble
Hana Kotková, violin
Lucie Vítková, accordion
Petr Kotík, conductor
Program:
Phill Niblock: Exploratory, Rhine version "Looking for Daniel" (American premiere); For orchestra
Pauline Oliveros: From Unknown Silences (American premiere); From Four Meditations for Orchestra
Christian Wolff: Invisible Terrain (American premiere); For violin and orchestra
Petr Kotík: Wednesdays at RW on Spring Street (American premiere); For violin and orchestra
John Cage: Five; version for orchestra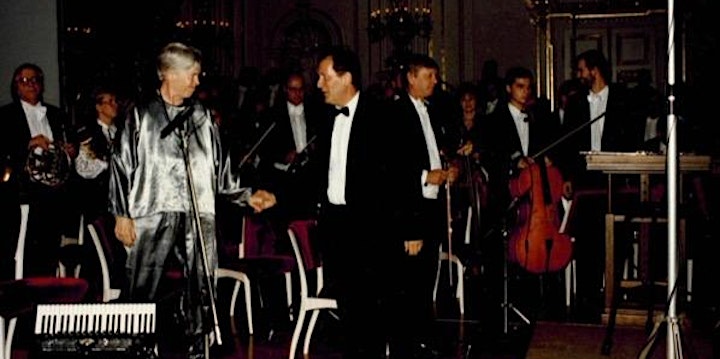 Since the early 1970s, the S.E.M. Ensemble has had an important presence in the American new music scene, which is often characterized as experimental or avant-garde. SEM's association with composers such as John Cage, Julius Eastman, Morton Feldman and many others is part of the history of late 20th and early 21st century music in America. Most significant to this history are the founding of the Orchestra of the S.E.M. Ensemble in 1992, and the Institute and Festival Ostrava Days in 2001. Returning to the Bohemian National Hall on October 25th, the Orchestra of the S.E.M. Ensemble will perform music by American composers that have been closely associated with the work that SEM and its Artistic Director Petr Kotík have done both in Europe and the U.S. The violinist Hana Kotková and the composer and accordionist Lucie Vítková will join as soloists.
In 1998, when Kotík asked Phill Niblock (born 1933) to compose an orchestra piece for him, it marked the beginning of Niblock's work with orchestra. Exploratory, Rhine version "Looking for Daniel (2019) is his most recent such piece; it will be performed with full orchestra instrumentation for the first time in America.
In 1997, Petr Kotík curated the "Music of Extended Duration" festival, produced by president Václav Havel's office at the Prague Castle. Kotík commissioned a new piece by Pauline Oliveros (1932-2016) for the festival; the result was an hour-long composition entitled Four Meditations for Orchestra. It was premiered at the Spanish Hall by the 101-piece Janáček Philharmonic, Pauline Oliveros as soloist on accordion, Petr Kotík conducting. The first part of the piece, entitled From Unknown Silences (1996) will be performed at this concert. The soloist Lucie Vítková will perform on a custom Titano acoustic accordion that belonged to Oliveros.
Christian Wolff (born 1934) has attended almost all of the biennial Ostrava Days as a resident composer since its start in 2001. Similar to Phill Niblock, Chrisitan Wolff began to compose orchestra pieces in the mid-1990s at Petr Kotíks behest. After hearing Kotík's Wednesdays at RW on Spring Street in 2019 at Ostrava Days (for solo violin and orchestra), he decided to compose a piece for solo violin and orchestra as well. Invisible Terrain (2020-21) is dedicated to Hana Kotková and Petr Kotík, and was premiered this August at Ostrava Days by Kotková and Ostravská banda, Petr Kotík conductor. Invisible Terrain was generally regarded as one of the best compositions and performances of the festival.
Wednesdays at RW on Spring Street was composed for Hana Kotková and premiered at Ostrava Days 2019. Petr Kotík (born 1942) continued to work on the composition after its premiere, finishing it in March, 2020. On October 25th, the finished piece will be heard for the first time. Kotík lives and works in New York, where he directs the S.E.M. Ensemble. He is the founder and artistic director of Ostrava Days.
John Cage (1912-1992) composed Five in 1988 for the new music festival in Witten, Germany. Cage had SEM and Kotík in mind when composing the piece, as they were scheduled to perform at Witten as well. The S.E.M. Ensemble premiered Five at the Witten Festival in 1989. In 1997, Kotík created a version for orchestra for a concert in Tokyo. Petr Kotík first collaborated with John Cage in 1964, when they performed together in Vienna and Prague. Their last collaboration took place in 1992, working together to prepare the first complete performance of Cage's Atlas Eclipticalis at Carnegie Hall.

Founded in 1970 by Petr Kotík, the S.E.M. Ensemble is the oldest continuously performing American new music ensemble. In 1992, SEM expanded into The Orchestra of the S.E.M. Ensemble with a debut concert at Carnegie Hall. Throughout its existence, the S.E.M. Ensemble has been associated with composers such as John Cage, Pauline Oliveros, Julius Eastman, Morton Feldman, David Tudor, Christian Wolff, Roscoe Mitchell, Earle Brown, Maryanne Amacher, Alvin Lucier, La Monte Young, David Behrman, Alex Mincek and many others, including many young and emerging composers.
S.E.M. Ensemble champions music which is often called "experimental," music that is rarely heard in mainstream productions. The openness in programming that Petr Kotik brings to SEM concerts follows his lifelong pursuit of artistic and intellectual matters that are authentic and relevant. Since the mid-1970s, SEM has performed annually at the Paula Cooper Gallery in New York, in addition to concerts at its venue in Brooklyn (the Willow Place Auditorium), and other locations throughout New York, from alternative spaces to major concert halls (Zankel Hall, Alice Tully Hall, etc.). SEM regularly tours in Europe and has also performed in South America and Japan.
"If there is still valor in the music world, it survives in men like Petr Kotik...Mr. Kotik [and the SEM] played [works] that would have made classical-music marketing departments blanche.... " - New York Times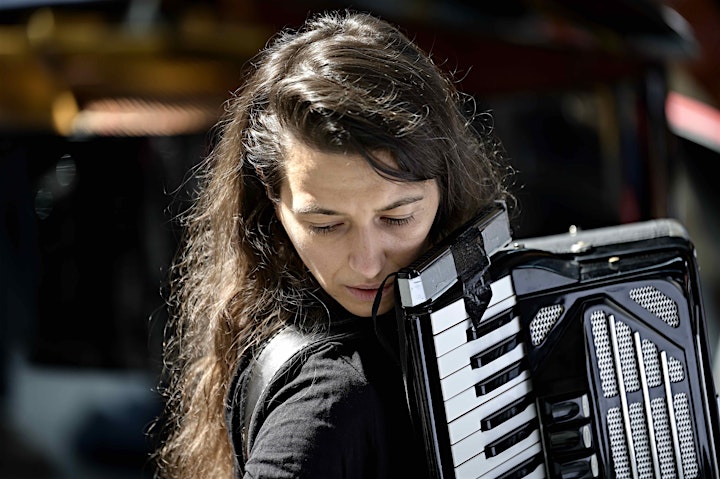 Petr Kotík (1942, Prague) has been an independent composer and musician throughout his professional life. As a conductor and flautist, he performs both his own compositions and works by composers whom he regards as relevant to his own musical concerns. Kotík's activities have always been guided by his sense of contextual issues within contemporary art and music. His ability as a performer and organizer have enabled him to realize projects often thought to be unrealistic. The projects Kotík has undertaken succeed partly thanks to his association with outstanding musicians. He has founded and directed music ensembles both in the Czech Republic and the U.S. – Musica viva Pragensis (1961–1964) and QUaX Ensemble (1966–1969) in Prague, the S.E.M. Ensemble and Orchestra of the S.E.M. Ensemble (1970) in New York, Ostravská banda (2005) and ONO Orchestra (2017) in Ostrava – and numerous projects – the festival "Music of Extended Duration" (1997) in Prague, Ostrava Days (2001), New Opera Days Ostrava (2014), and Beyond Cage Festival (2012) in New York. Although Kotík can be identified as a self-taught composer, he studied composition in Prague with Vladimír Šrámek and Jan Rychlík (1960–1963), and later at the Akademie für Musik in Vienna with Karl Schiske and Hanns Jelinek (1963–1966). Since the early stages of his career, Kotík has been influenced by the ideas and concepts of John Cage and later drew his inspiration from Gertrude Stein, R. Buckminster Fuller, and Ezra Pound. His work spans symphonic compositions, chamber works and opera. Kotík is the artistic director of Ostrava Center for New Music and lives and works in New York City with occasional working visits to Ostrava and Prague.
The first featured appearance of Hana Kotková on the Czech musical scene was in 1997 when she won the Prague Spring International Violin Competition. A graduate of the Ostrava Conservatory (under Vítězslav Kuzník) and the Prague Academy of Performing Arts (under Josef Vlach, Jiří Novák, and Ivan Štraus), she furthered her education with renowned teachers Josef Gingold in Greensboro, United States, and with Albert Lysý at the Yehudi Menuhin International Academy in Gstaad, Switzerland. Hana Kotková lives permanently in Switzerland, where most of her musical activity takes place now. She has recorded the complete Eugène Ysaÿe violin sonatas, taught master classes at Rencontres Musicales in Blonay, and takes part in the Martha Argerich Project in Lugano where she has performed with Mikhail Pletnev and Lily Zilberstein. She has toured in Europe as well as in the United States with Yehudi Menuhin and Albert Lysý, and she often gives recitals with the British pianist Simon Mulligan. In her native country, she has performed in prominent festivals. Since 2003 she has regularly performed at the Ostrava Days Festival, performing violin concertos by many contemporary composers (Feldman, Ligeti, Rihm, Francesconi, and others). She performed Ligeti Violin Concerto with Ostravská banda at Lincoln Center in New York, and made her debut at Carnegie Hall with conductor Petr Kotík. In November 2012, Hana Kotková and the Janacek Philharmonic performed the US premiere of Morton Feldman violin concerto, Violin and Orchestra, as part of the Beyond Cage festival. She leads her "Kotková Ensemble", with which she has performed in Milano and Torino at the MITO Settembre Musica festival and with which she is working on multimedia projects. Together with Iva Bittová she appeared at the Sydney Festival this year, and soon they will perform Kurtág Kafka Fragments in Italy. Hana Kotková plays a precious Italian Ferdinando Gagliano violin constructed in 1775 and a modern instrument made for her in 1996 by the renowned Prague luthier Jan B. Špidlen. 
Lucie Vítková (1985; pictured above) is a composer, improviser and performer (accordion, hichiriki, synthesizer, harmonica, voice and dance) from the Czech Republic, living in New York. During their studies of composition at Janáček Academy of Music and Performing Arts in Brno (CZ), they have been a visiting scholar at Royal Conservatory in The Hague (NL), California Institute of the Arts in Valencia (USA), Universität der Künste in Berlin (D), Columbia University in New York (USA) and at the New York University. Their compositions focus on sonification while in their improvisation practice Vítková works with characteristics of discrete spaces through the interaction between sound and movement. In Vítková's recent work, they are interested in the social-political aspects of music in relation to everyday life and in reusing trash to build sonic costumes. In their pieces, they use combined notation, such as graphic, audio, text and staff notation, to achieve a diversity of ways to communicate a musical thought. Their pieces range from DIY cyborg solo performances to orchestral compositions and in their dissertation, Vítková has analyzed music of Christian Wolff, researching on compositional techniques which reform the relationships between players and established hierarchies in music. They have been nominated for 2017 Herb Alpert Awards in Arts in the category of Music, were commissioned by the Roulette Intermedium in 2017 and have become a Roulette resident artist in 2018. They have put together two ensembles – NYC Constellation Ensemble (focused on musical behavior) and OPERA Ensemble (for singing instrumentalists). During the 2017 Mentor/Protégé Residency in Tokyo (JP), Vítková studied hichiriki with Hitomi Nakamura and have been a member of the Columbia University Gagaku Ensemble. Vítková's teachers and collaborators include George Lewis, Suzanne Cusick, Ellie Hisama, Miya Masaoka, Petr Kotík, Hitomi Nakamura, Teerapat Parnmongkol, Jolana Havelková, Muyassar Kurdi, Haruhiko Okabe, Jaroslav Šťastný, Teodora Stepančić, James Ilgenfritz, Stevie May, and Graham Haynes.