Description
"The Ambiguous Losses of Raising a Child with a Developmental Disability"
Presentation and Q&A by Dr. Jeff Jackson from Virginia Tech
Hosted by POAC-Nova Manassas Support Group
The content of this presentation is based on research Dr. Jackson conducted with parents of children with developmental disability. This presentation will cover common situations of ambivalence parents of children with developmental disability face, including uncertainties about the nature and diagnosis of the disability, the child's behavior (unpredictable or violent), support services, and their ability to continue to provide long term care for the child. These ambiguities frequently result in parents experiencing ambiguous loss: stressful uncertainty about a relationship with a loved one because it is not possible to obtain definitive information about a specific situation, making it difficult to correct or manage. Strategies for managing ambiguous loss (i.e., finding meaning, tempering mastery, reconstructing identity, normalizing ambivalence, revising attachment, and discovering hope) adapted specifically for parents of children with developmental disability will be presented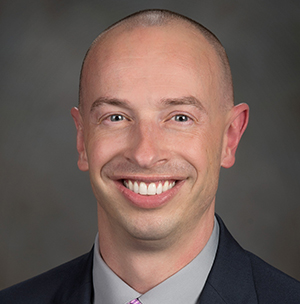 Dr. Jeff Jackson is an Assistant Professor in the Virginia Tech Department of Human Development at the Northern Virginia Center in Falls Church. Dr. Jackson is a Licensed Marriage and Family Therapist (LMFT) in Virginia, California, and Utah, and is anAmerican Association for Marriage and Family Therapy Approved Supervisor. He has experience working with individuals, couples, families, and groups from all life stages and backgrounds in a wide range of areas. He has worked in a variety of inpatient and outpatient settings. His clinical specializations include marital distress, premarital counseling, adolescents and parent-child relationships, reactive attachment, abuse, ambiguous loss, disability, eating disorders, and depression.
If you need childcare, please RSVP to noellestanley@gmail.com at least 3 days before the meeting so that we can make the appropriate arrangements and hire enough sitters. CHILDCARE IS NOT RESERVED THROUGH EVENTBRITE.