Description

THE ALSOLIFE
A Quiet Day with Barbara Cawthorne Crafton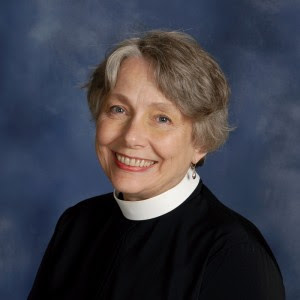 Saturday, June 24, 2017
9:00 AM – 3:00 PM
What happens when we leave this life? Will we know each other? Will we still be ourselves? Does my mom remember me at all in her heavenly home, or is she so different now that our life here just doesn't matter to her anymore?
You grew up hearing about an afterlife: something good (or maybe, something really bad) at the end of the one-thing-after-another line that was your life.
But what if time is not really a line? Modern physics gives us a very different picture of time from the one we inherited. What might this mean to us and for the losses that break our hearts?
Let's consider the life that is larger than this one. We are all on our way there, and we have nothing to fear.
Barbara Cawthorne Crafton is an Episcopal priest, spiritual director, and author of many books including, most recently, The Alsolife and Called. She heads the Geranium Farm, an online institute for the promotion of spiritual growth and practice. She leads retreats and teaches throughout the Unites States and abroad.
This program is offered in conjunction with her seminary course on Retreats and Quiet Days Leadership, in which students learn about designing and leading structured, prayerful time apart from the busy pace of daily life. The course may be audited or taken for academic credit.
The Quiet Day on June 24 is open to the public and will include talks by Mother Crafton, quiet time, and opportunities for sharing. General admission of $25 includes lunch.
The Center for Christian Spirituality
ccs@gts.edu
212-243-5150, ext. 271
Organizer of THE ALSOLIFE: A Quiet Day with Barbara Cawthorne Crafton
The General Theological Seminary, located in New York City, educates and forms transformational leaders for the changing church in a changing world. Founded in 1817 as the first theological seminary of The Episcopal Church, General embodies the belief that rigorous academics, vibrant worship, beloved life in community, and practical experience are inseparable aspects of formation for all ministries of Christ's church.