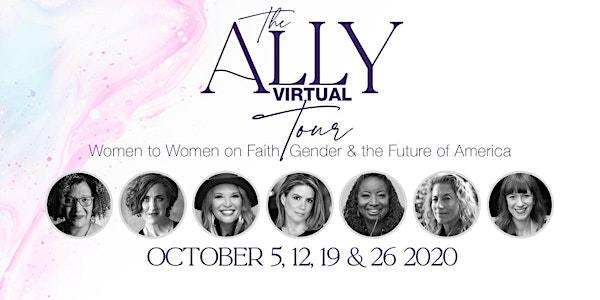 The Ally Tour: Women to Women on Race, Gender and the Future of our Faith*
The Ally Virtual Tour: Women to Women on Race, Gender, and the Future of Faith. October 5, 12, 19, 26, 2020
About this event
When you buy all four nights, you'll be invited to join our Private Facebook Group - a community built JUST for you. We'll be engaging in pre-tour discussions, real-time dialogue during each night of the tour, conversation long after the tour is over, and extended access to event videos. This will be the only place to interact in real time with the speakers and other attendees while you watch LIVE.
4 NIGHTS on 4 TOPICS
Featuring: Lisa Sharon Harper (Curator), Jen Hatmaker, Brenda Salter McNeil, Nadia Bolz Weber, Alexia Salvatierra, Kirsten Powers, Sarah Holland
Each week's event will be available for 5 nights, starting from the time it airs through the following Saturday at midnight.
October 5th - Truth on Trial - 7:30 - 9:00 PM ET
(Lisa, Jen, Brenda, Nadia, Alexia, Kristen)
Amid a political era when the truth is on trial, we must answer two critical questions: Does truth matter? Whose truth? And how do diverse women of faith hold truth within their communities?
October 12th - Wedge Issues or Wedged Women? - 7:30 - 9:00 PM ET
(Lisa, Jen, Brenda, Sarah, Alexia, Kristen)
What is the impact of wedge issues on women's alliances across racial, ethnic, class, and geographical boundaries? How do we approach these issues, not as red or blue, but as women?
October 19th - White Power vs. Women's Power - 7:30 - 9:00 PM ET
(Lisa, Jen, Brenda, Sarah, Alexia, Kristen)
What happens when white men's sensibilities are moved from the center of white women's political orientation. How does this change the possibilities for an alliance with women of color?
October 26th - The Call To Radical Friendship - 7:30 - 9:00 PM ET
(Lisa, Jen, Brenda, Nadia, Alexia, Kristen)
Political alliance is well and good, but does it build a beloved community? Radical friendship, like the friendship of Ruth and Naomi, is what's required of us on election day, and every day after that?
MEN ARE WELCOME TO THESE EVENTS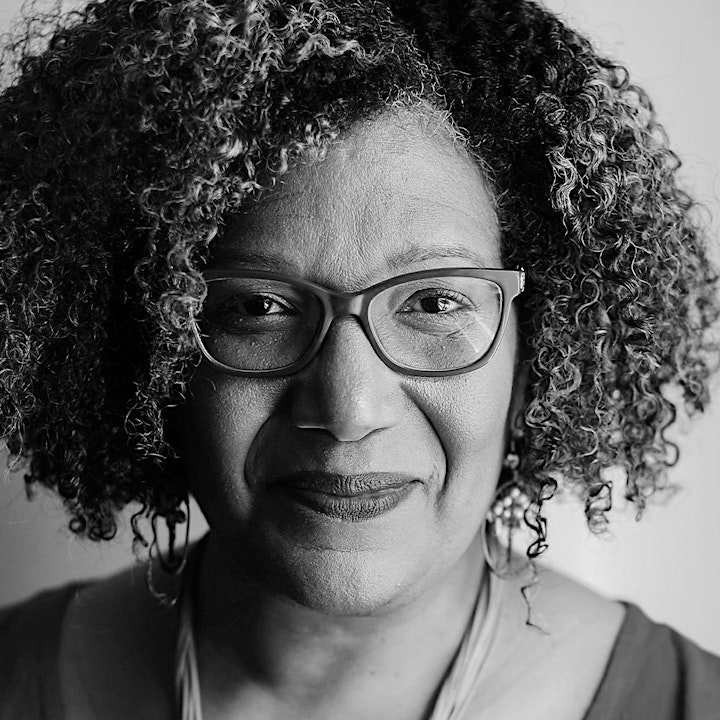 LISA SHARON HARPER
Speaker, Writer, Activist, Artist - Ms. Harper is the author of several books, including Evangelical Does Not Equal Republican…or Democrat ; Left Right and Christ: Evangelical Faith in Politics ; Forgive Us: Confessions of a Compromised Faith ; and the critically acclaimed, The Very Good Gospel: How Everything Wrong can be Made Right . The Very Good Gospel, recognized as the "2016 Book of the Year" by Englewood Review of Books, explores God's intent for the wholeness of all relationships in light of today's headlines. The Religion Communicators Council recently named a two-part series within Harper's monthly Freedom Road Podcast "Best Radio or Podcast Series of 2019". The series focused on The Roots and Fruits of Immigrant Labor Exploitation in the US. And in 2020, Ms. Harper was honored to receive The Bridge Award from The Selma Center for Nonviolence, Truth and Reconciliation in recognition of her dedication to bridging divides and building the beloved community.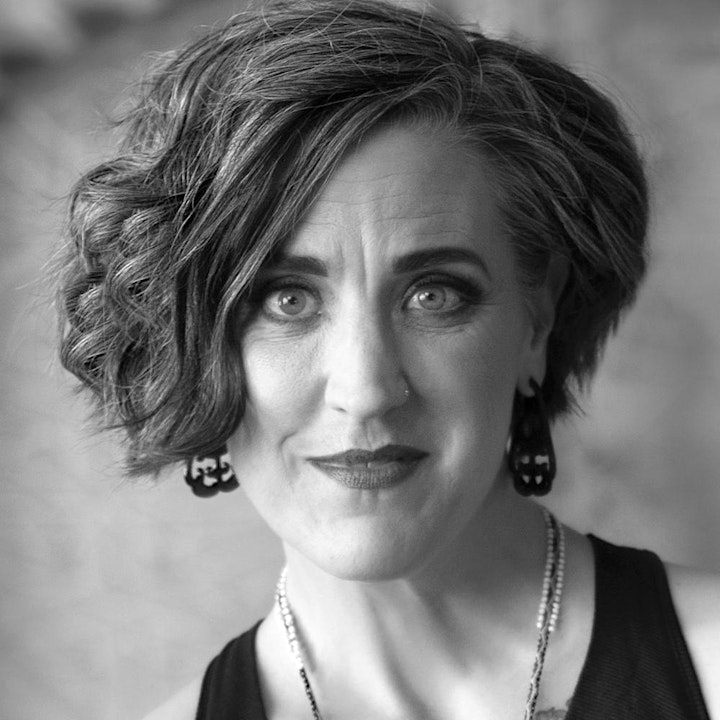 NADIA BOLZ-WEBER
Author of three New York Times bestselling memoirs: Pastrix; The Cranky, Beautiful Faith of a Sinner & Saint (2013), Accidental Saints; Finding God in All the Wrong People (2015) and more recently, SHAMELESS: A Sexual Reformation was released in January 2019. She is an ordained Lutheran pastor (ELCA) and the founder of House for All Sinners and Saints in Denver, Colorado a quirky congregation she served for over 10 years. Nadia travels domestically and internationally as a speaker and has been featured on NPR's Morning Edition, On Being with Krista Tippett, Fresh Air, CNN and in the Washington Post, Bitch magazine, The New Yorker and The Atlantic. International media coverage includes BBC World Service, The Guardian and magazine features in Germany, Poland, and Switzerland.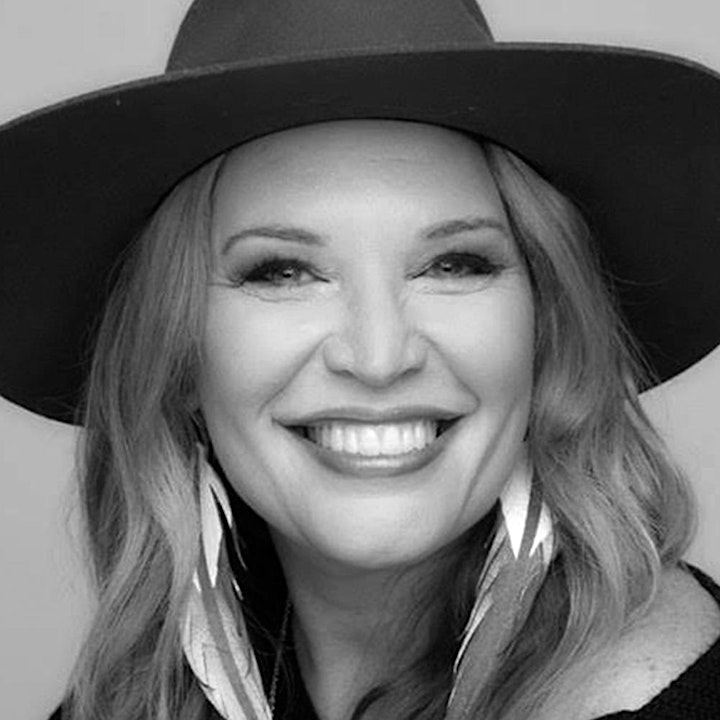 JEN HATMAKER
Christian author, speaker, blogger, and television presenter. Jen is a beloved author of 11 Bible studies and books, including New York Times bestseller FOR THE LOVE: Fighting for Grace in a World of Impossible Standards, and OF MESS AND MOXIE: Wrangling Delight Out of This Wild and Glorious life. She has been featured in Christianity Today magazine and is the presenter of the HGTV series "My Big Family Renovation."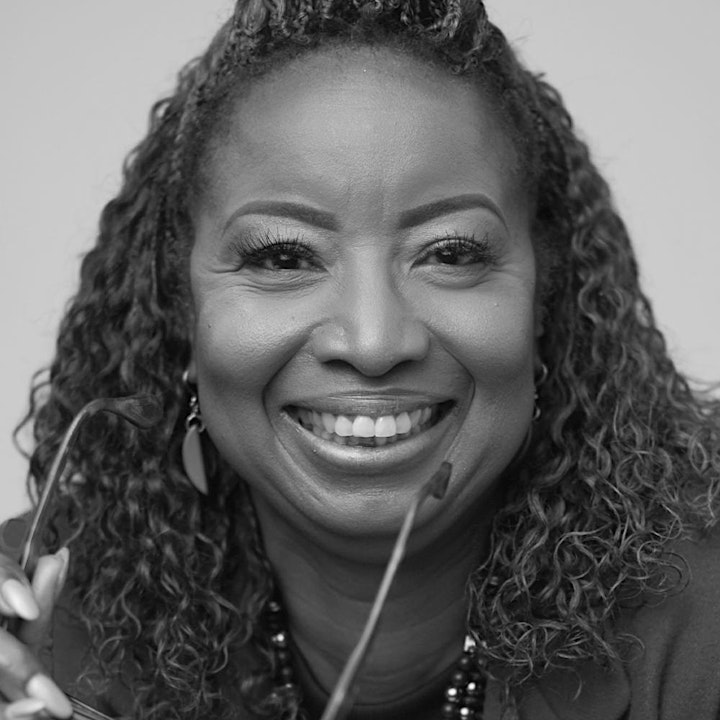 REV. DR. BRENDA SALTER MCNEIL
Recognized internationally as one of the foremost leaders of reconciliation and was featured as one of the 50 most influential women to watch by Christianity Today in 2012. She is an Associate Professor of Reconciliation Studies in the School of Theology at Seattle Pacific University, where she also directs the Reconciliation Studies Minor program. Dr. Salter McNeil is an author, speaker, and thought leader with over 25 years of ministry experience in the field of racial, ethnic, and gender reconciliation. Her mission is to inspire and equip young Christian leaders to practice reconciliation around the world and to build reconciling communities that bridge the social divides of race, gender, and class.
KRISTEN POWERS
Kristen Anne Powers is an author, columnist, and political analyst. She currently writes for USA Today and is an on-air political analyst at CNN, where she appears regularly on Anderson Cooper 360°, CNN Tonight with Don Lemon, and The Lead with Jake Tapper.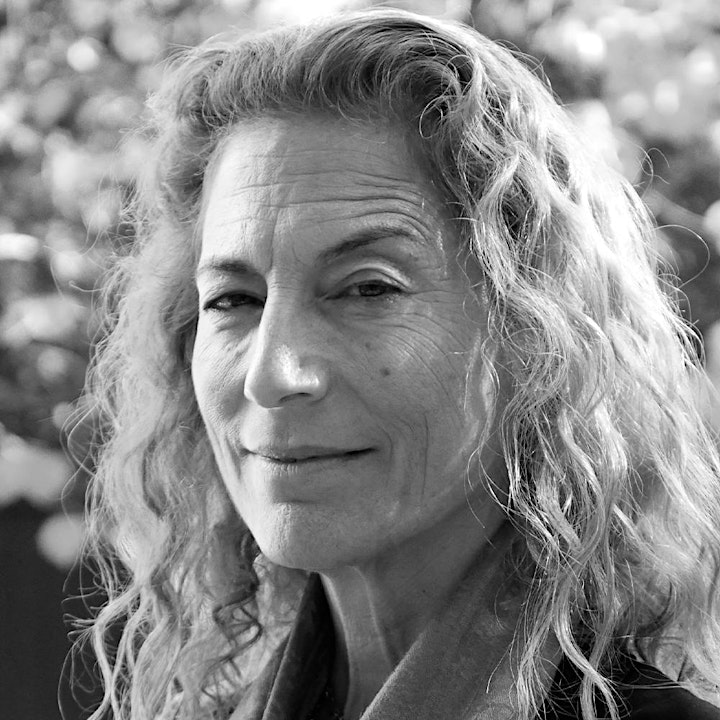 REV. DR. ALEXIA SALVATIERRA
Rev. Dr. Alexia Salvatierra is the author with Dr. Peter Heltzel of Faith-Rooted Organizing: Mobilizing the Church in Service to the World . She is a Lutheran Pastor with over 40 years of experience in congregational (English and Spanish) and community ministry, including church-based service and community development programs, congregational/community organizing and legislative advocacy. She serves as an Assistant Professor for the School of Intercultural Studies for Fuller Theological Seminary as well as Coordinator of a Professional Certificate program for Hispanic pastors and church leaders at Fuller's Centro Latino. She has been a national leader in the areas of working poverty and immigration for over 25 years, including co-founding the national Evangelical Immigration Table, the 2007 New Sanctuary Movement, the Guardian Angels project, and Matthew 25 (a bipartisan Christian network to protect and defend the vulnerable in the name of Jesus).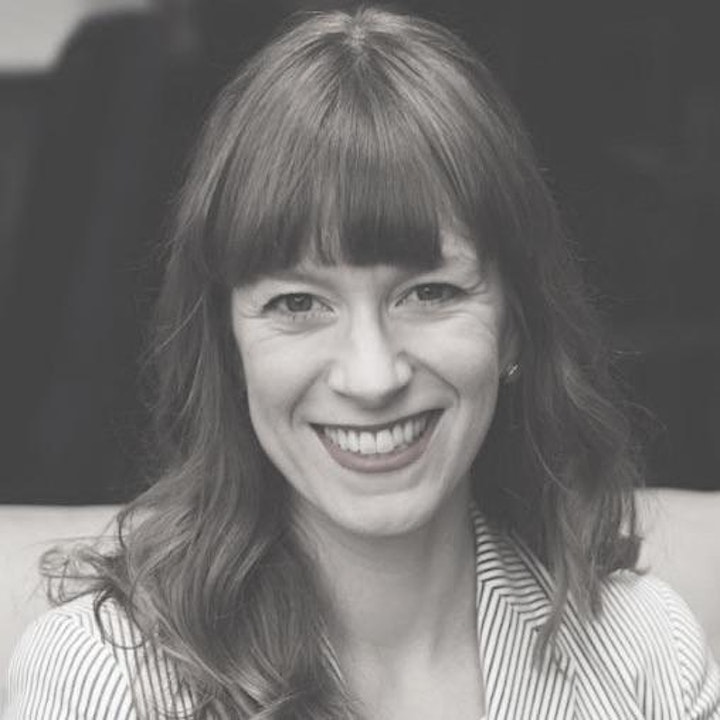 Sarah Stewart Holland
Sarah is the co-host of the podcasts Pantsuit Politics and The Nuanced Life, as well as the co-author of I Think You're Wrong But I'm Listening: A Guide to Grace-Filled Political Conversations. Before turning to the mic, Sarah worked in presidential politics and on Capitol Hill. She also served a single term on the City Commission in her hometown of Paducah, KY, where she lives with her husband and three young sons.