The Alliance Française de Washington, DC presents: "Beyond The Little Black...
Description
The Alliance Française de Washington DC presents "Beyond The Little Black Dress" - A Fashion Show
The Annual Fashion Show is back for its third edition!
This year's glamorous edition will feature 6 different designers from France, Hong Kong, the USA, and more!
Never attended "Beyond the Little Black Dress"? Here is a taste of what you missed!
First Edition at the Dupont Circle Hotel - Watch the video here.
Second Edition at the Maison Française - Watch the video here.
This fashion show benefits the cultural programs of the Alliance Française of Washington.
Program of the Evening:
6:30PM - VIP Cocktail Reception (For VIP ticket holders only)
7:30PM - Doors Open
7:45PM - Beginning of the Show
Following the show there will be a reception with cash bar and a silent auction featuring designers' pieces.- You will also have the opportunity to meet the models and deisgners after the show!
Different Ticket Types Available:
VIP Ticket - $195 - SOLD OUT
Includes:
- Front Row seating
- Access to VIP cocktail hour ( Featuring hors d'oeuvres from the French Embassy's talented chef and his team!) and an exclusive défilé
- VIP Swag Bag (goodie bag)
- Red carpet strike and repeat picture
- Possibility to bid on Silent Auction items before General Admission during the VIP Reception
General Admission (Second Row - $135)
Includes:
- Red carpet strike and repeat picture
- Silent Auction bidding after the runway show.
General Admission (Third Row - $85)
Includes:
- Red carpet strike and repeat picture
- Silent Auction bidding after the runway show
Standing Room only - $55 - SOLD OUT
Includes:
- Red carpet strike and repeat picture
- Silent Auction bidding after the runway show.w.

All ticket holders will have the opportunity to meet and greet with the designers and models during the cocktail reception after the Fashion Show.
Security and Safety information:
As the Fashion Show will take place at the Embassy of France, you will have to show your government-issued ID (American drivers license, Government issued ID card, Passport, French Carte d'identité) with a name that exactly matches the one on your ticket. You will not be able to access the embassy without a valid form of ID.
No backpacks or large bags will be authorized.
No sales at the door.
Want to avoid paying fees? Call us directly to book your tickets! 202-234-7911 (ask for Lisa)
Transportation information:
Limited valet parking will be available on site for $25.
If you have any question, please send an email to Sandrine Avner: CultureAF@Francedc.org
No refunds on the tickets - thank you.
Le Bustiere
Le Bustiere is a European-inspired lingerie boutique located in the Adams Morgan neighborhood that caters to clients of all shapes and sizes. The boutique offers fashion-forward styles in corsets, bras, lingerie, hosiery, bridal sets, boudoirs, and swimwear. Owner Stephanie Jacek comes from a background in the health care field and she uses this expertise from her former life to help women find the garments that best support their bodies.
IFA Paris Students
The International Fashion Academy is a school of fashion with campuses in Paris, Shanghai, and Istanbul. Its mission is to mold and create the fashion professionals of tomorrow: in fields of both style creation and business strategy. Each year, they send 4 of the top students to be featured at Beyond the Little Black Dress; this year, we will feature the talents of: Tamisu Blanquicette Woo (Colombia), Busola Obayami, Ghazalsadart Mobasseri (Iran), and Victoria Anne Quarrier (NYC/Mexico).
Zophia
Betsy Garcete Cohen is a native Washingtonian and the founder of Zophia, which specializes in custom workwear. Having been raised by a family of strong latina women, Betsy wanted her fashion to ben an expression of the same strong, empowering femininity she grew up admiring and emulating. She decided to design a product that caters to women of all sizes and help them to feel confident about their own unique shape. Thus, in 2013 Zophia proudly launched the Powerskirt Collection, all exclusively made in Washington DC.
Jarmal Harris
Jarmal Harris is a creative designer and wardrobe stylist with experience in all aspects of fashion, video, and print. He has the innate ability to bring out the natural beauty of any subject, no matter the gender, ethnicity, or character portrayal. In the past year, he has worked alongside New York designer Cesar Galindo—assisting him with New York Fashion Week and representing him at Style week Jamaica. Harris was selected as RawArtist DC Designer of the Year in 2012; his client list includes Venus Williams, Grammy Award winning singer Monic Brown, Grammy nominated singer Yazarah St. James, and Real Housewife Ramona Jefries.
Stéphane Koerwyn
Stéphane Koerwyn is a French-born corporate executive turned artist. After 20 years' experience in senior marketing positions at multinational corporations, he decided to leave his career behind and pursue his passion: painting. 16 years of working for the world's largest beverage company inspired him to work with aluminum as his canvas. He specializes in unique dressmaking using metal sheets; this adds a modern yet timeless touch to his masterpieces. Along with his collection of metal gowns, Stéphane's art collection includes wall art pieces and miniaturized aluminum dresses.
Mindy Lam
Mindy Lam is a Chinese-American artist and couture jewelry designer who weaves various metals into her signature metal lace with Swarovski crystals, semi-precious stones, and other precious metals. Originally born on a chicken farm in Hong Kong, the glamour and fantasy Mindy creates now is a far cry from her childhood experiences. As a kidney disease survivor and transplant recipient from her beloved daughter, Mindy Lam has now incorporated a philanthropic component to the brand through special collaborations with other designers and organizations to continue to uplift and spread love and hope.
All Proceeds of the show benefit
The Alliance Française de Washingon DC
Thank you very much to these gracious sponsors
without whom this event would not be possible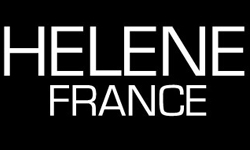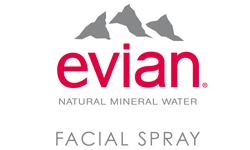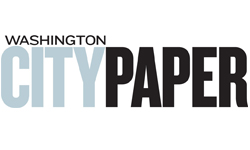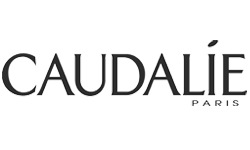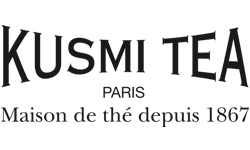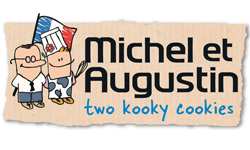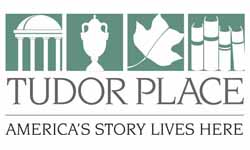 A special merci for their support: