Description
(RAIN WILL NOT EFFECT THIS EVENT TAKING PLACE - THERE IS AN INDOOR CONTINGENCY PLAN AT THE SAME LOCATION - SEE BELOW)
ATTENTION ALL WHITE SKY XPERIENCE TICKETHOLDERS! TODAY'S EVENT WILL TAKE PLACE DESPITE THE POSSIBILITY OF RAIN, HOWEVER, DUE TO POTENTIAL SAFETY CONCERNS AND MEADOWLANDS VENUE POLICIES, THE VICTORY TERRACE AND THE DECOR WE HAD SO METICULOUSLY PLANNED WOULD NOT BE THE IDEAL LOCATION FOR AN EVENT OF THIS MAGNITUDE DURING THE THREAT OF INCLEMENT WEATHER. THEREFORE, THE TERRACE WILL STILL BE ACCESSIBLE TO OUR PATRONS WHO WISH TO TAKE IN THE SCENERY, WATCH THE RACES AND "AIR OUT" BUT THE ACTUAL EVENT WILL BE MOVED INDOORS TO VICTORY NIGHTCLUB AND LOUNGE (LOWER LEVEL) http://www.victorymeadowlands.com/. THAT BEING SAID, OUR COMMITMENT TO BRINGING YOU A MARQUEE EXPERIENCE REMAINS THE SAME. WE CAN'T WAIT TO SEE YOU ALL THERE 1000+ STRONG!
ABSOLUTELY NO DOOR SALES!!!!!
TEXT 347-590-4996 FOR VERY LIMITED PHYSICAL GENERAL ADMISSION TICKETS $40 IN ADV OR PURCHASE GENERAL ADMISSION HERE ONLINE THRU JUNE 16TH
SINGLE VIP OR PLATINUM SKY VIP TABLES FOR 2, 4 AND 6 SOLD OUT AS OF JUNE 1.

FEEL THE SKY XPERIENCE!! 1 MIN PROMO VIDEO: https://vimeo.com/217984557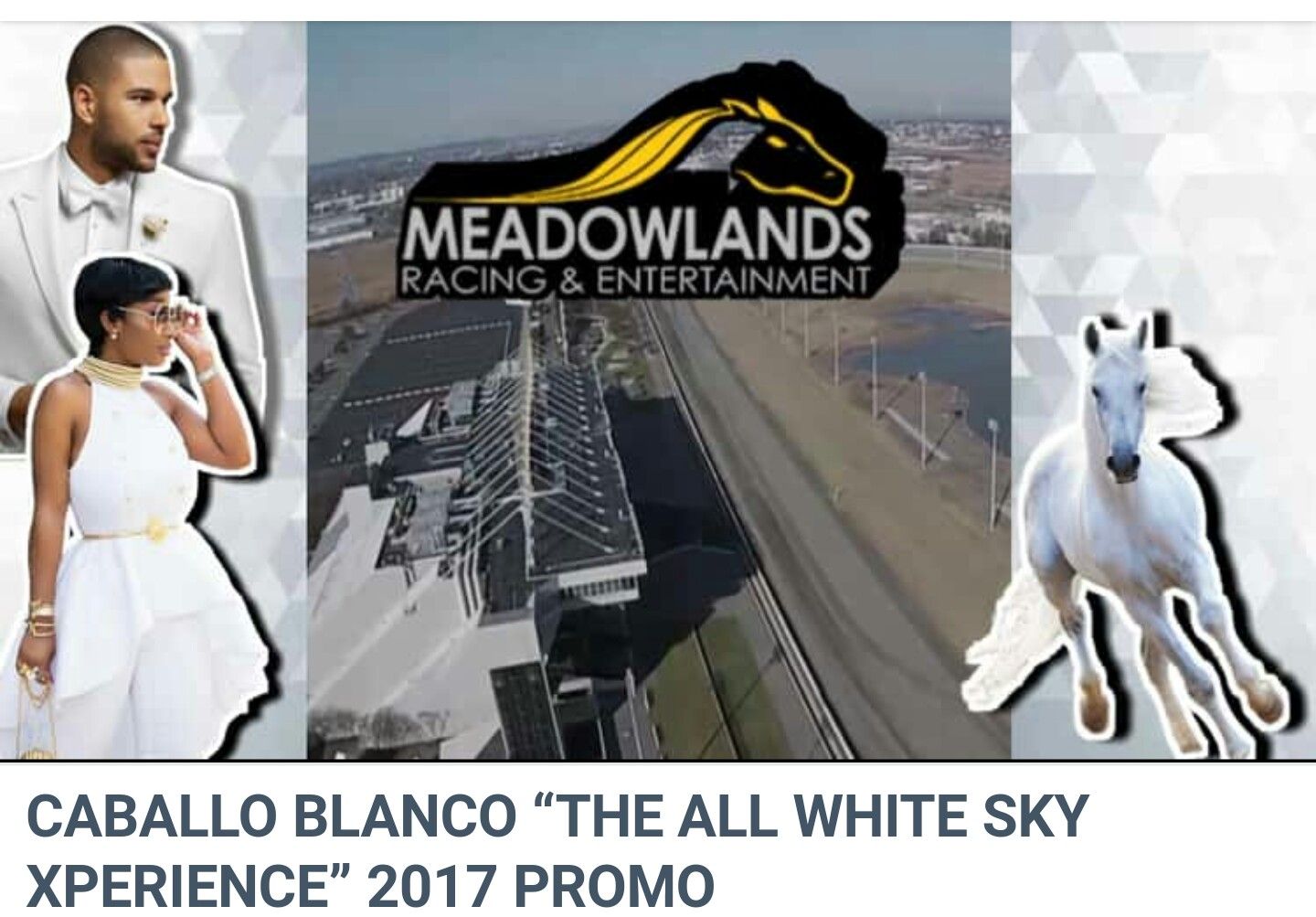 SIGNATURE MOVE EVENTS, YOUR FAVORITE EVENT LIAISON IS PLEASED TO EXTEND A SPECIAL INVITATION TO ELEVATE YOUR LIFESTYLE AS YET AGAIN MISSION ENTERTAINMENT, LTB ENTERTAINMENT & THE BIG 3 DARE YOU TO STEP INTO THE SUMMER WITH TASTE, DISTINCTION AND EPICNESS...
LITERALLY, PLACE YOUR BETS ON THIS ONE OF A KIND SOCIAL EXPERIENCE HIGH ABOVE MEADOWLANDS RACETRACK AND FEEL NOT ONLY THE EXHILARATION OF PARTYING AND SOCIALIZING WITH THE TRI-STATE'S MOST UPSCALE, SEXIEST, MATURE PROFESSIONALS BUT FEEL THE EXCITEMENT OF RACEHORSES GRACEFULLY COMPETING TO REACH THE FINISH LINE!
AND YES! BETTING ON HORSES IS PERMITTED!!
THIS EXPERIENCE WILL RUN NECK AND NECK WITH NO OTHER SO SHOW US YOU ARE ABOUT THAT #TRACKLIFE!!
THE RUNDOWN:
NEW 88 MILLION DOLLAR MULTI-LEVEL COMPLEX http://www.victorymeadowlands.com/
HELD AT THE OPEN SKY VENUE (VICTORY TERRACE) http://www.victorymeadowlands.com/victory-terrace
PANORAMIC VIEWS OF THE NYC SKYLINE
UPSCALE ALL WHITE ATTIRE - PHOTO FINISH FLY! (NO DENIM, BASEBALL CAPS OR ATHLETIC WEAR)
MATURE AND VIBRANT ATMOSPHERE
TOP DJS PLAYING THE BEST OF HIP HOP, HOUSE, R&B AND CLASSIC MUSIC
AND CAN'T FORGET.... HORSES.... VERY FAST HORSES!! LET'S GO!!
PURCHASE HERE ON EVENTBRITE ALLWHITEMEADOWLANDS.EVENTBRITE.COM
OR TEXT BARRY BELAFONTE @SIGNATUREMOVEEVENTS 347-590-4996 FOR PHYSICAL TICKETS
AND DROP OFF LOCATIONS
SATURDAY JUNE 17TH 5PM TO 11PM
(RAIN WILL NOT EFFECT THIS EVENT TAKING PLACE - THERE IS AN INDOOR CONTINGENCY PLAN)
THE ALL WHITE SKY XPERIENCE "CABALLO BLANCO" AKA WHITE HORSE
MEADOWLANDS RACETRACK EAST RUTHERFORD, NJ IN THE SHADOW OF METLIFE STADIUM IN JUST 15 MINS FROM THE GW BRIDGE AND LINCOLN TUNNEL
PLEASE READ TICKET DESCRIPTION PRIOR TO ONLINE PURCHASE.
TICKETS AND TABLE PURCHASES NON-REFUNDABLE
ALL GEMINIS WELCOME
25 AND OLDER ID REQUIRED FOR ENTRY
FREE PARKING FOR ALL

VALET FOR VIP TICKETHOLDERS ONLY (SEE TICKET DESCRIPTION)
ADDITIONAL BOTTLE PURCHASES FOR VIP TICKETHOLDERS ONLY ARE $175 INCLUDING TAX AND GRATUITY
NEXT SIGNATURE MOVE EVENT: SOUTH BEACH BLITZ 2017 JULY 21 - 24
WEEKEND EVENTS INCLUDE YACHTS, POOLS, BRUNCHES, PENTHOUSES, NIGHTLIFE AND MORE!!
BOOK HOST HOTEL BY JUNE 9TH AND SAVE!! MORE INFO AT: SouthBeachBlitz2017.Eventbrite.com