Description
It's the end of our 2018 Season and we are ending with a BANG!

We cordially invite you to come and party with us. As a local non-profit organization passionate about empowering local young girls, we have been very busy this year. We kicked off the season with our Saturday Mentoring Sessions and College Tour. By Spring we were in full swing with our Teenprenuer Business Expo and Shark Tank Competition. We then hit the summer running with our STEM Summer Camps, Health and Wellness Fair, and Leadership Camps. Lastly, we are rounded this Fall with our Fall Mentoring Sessions, Volunteer Drive and Shelter Room Makeover Party.
We have been BUSY and now it's time to let our hair down and P-A-R-T-Y. Bring your dancing shoes, little black dress and celebrate the Holiday Season with us.
We will have plenty of delectable bites (dinner, salad and dessert stations), holiday beverages and over $700 in door prizes and a silent auction.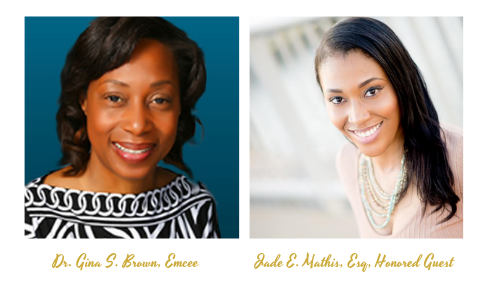 This is a special night and we are pleased to have Dr. Gina S.Brown of Howard University, Dean of the College of Nursing and Allied Health Sciences as our Emcee for the evening and our Special Guest of Honor, Ms. Jade E. Mathis, Esq, Assistant State's Attorney, Prince George's County Maryland.
---
For our business supporters, we will have Business VIP Lounge which will include the opportunity for you to showcase your business, receive special recognition and network with other local business owners in the area.
Of course, we love our business community and as a My Girlfriend House supporter, your donation is tax-deductible for the year.
We have comprised the following Sponsorship Opportunites below:
BRONZE - $250 donation for as a single business or choose to share the donation for $125 each. Each business will be recognized within our program.

SILVER - $500 donation includes 1 complimentary ticket to the event, a business card sized ad within the program and an opportunity to showcase your business in the VIP Lounge.

GOLD - $750 donation includes 2 complimentary tickets for the event, a 1/2 page ad within the program, and an opportunity to showcase your business in the VIP Lounge.

PLATINUM - $1,000 donation includes 2 tickets to the event, a full-page ad within the program, an opportunity to showcase your business in the VIP Lounge (premium location) and Vendor spotlight on all MGH social media platforms.

**Business VIP Lounge is an opportunity to have your business showcased. Company collateral, Business Cards and Product Samples ONLY**