Location
Gray Contemporary Art Gallery
3508 Lake Street
(Richmond & Lake St, 1 block from Kirby)
Houston, TX 77098
Refund policy
Refunds up to 1 day before event
Eventbrite's fee is nonrefundable.
Description
**NOTICE**
We are sorry to announce that this event is postponed due to unexpected circumstances. Join us in sending prayers and healing vibes to Siri Bahadur as he heals from a broken wrist. The new date is February 28th after his full recovery.
Refunds are being issued to those who have registered and further registrations have been suspended.
Yoga | Meditation | Deep Relaxation | Gongs & Alchemy Crystal Bowls
with Siri Bahadur, Kristine Flaherty and Sylvia Valerio

"As you vibrate, the Universe vibrates with you." ~ Yogi Bhajan
The sounds we create and live in consistently determine the quality of our environment. In this 2-hour sound experience, we will breathe, meditate and bring ourselves into a space of stillness.
The three sound specialists offering this evening of sound have many years of experience in the art of yoga and sound creation. They will use the science of pranayama to allow access to deep meditation, add the sounds of crystal healing bowls and symphonic gongs in relaxing and delightful ways that will lead to a sense of harmony.
Immerse yourself in the sounds and vibrations of the Universe that quiet the mind and resonate within the body to free energy, and break through emotional, energetic and physical blocks, tuning you into the Universal frequency. Discover the power of sound healing and its transformational effects on your health and well-being!
Join us for a unique and profound sound healing experience! Plan to stay afterward for tea and refreshments.

Registration
Pre-registration is recommended to save your spot! See registration options below.
Early Registration Price: $45 (through October 3rd)
Late Registration Price: $55 (day of event, if not sold out)
Register here on Eventbrite (registration fees apply)
You may also register via Venmo ( @sylviav1111 ) or Zelle ( sylviav1111@aol.com )
More Information
All are welcome! No yoga or meditation experience necessary.
A limited supply of blankets will be available for use.
Feel free to bring yoga mat or blanket and anything else you need for an extended deep relaxation session.
Seating will be on the floor. You will be lying down for the extended relaxation/sound immersion.
Arrive early for best seating. Doors open at 6:30pm.


Questions? Contact Sylvia. Email: sylviav1111@aol.com Phone: 281-248-1438


About the Instructors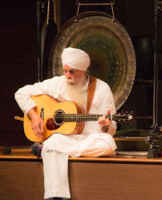 Siri Bahadur is a long time Kundalini Yoga teacher, and served as head of the Dallas Ashram during the 1980's. His classes focus on conscious release of tension, thought patterns, emotions and unproductive habits acquired in your life experience; while creating the intentions that lead to the experience of your energetic, graceful, Infinite, and Divine nature. Teachers who influence his practice include Guru Ram Das, Yogi Bhajan, Gurucharan Singh, Krishnamurti, and Guru Nanak. Siri Bahadur's specialty is the use of pranayama, mantra, Yoga of Sound and is an accomplished guitarist and master gong player.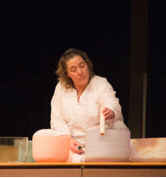 Kristine Flaherty/Hari Shabad, (meaning Song of God) is a certified International Kundalini Yoga Instructor, a Holy Fire Karuna Reiki Master, and Crystal Singing Bowl Sound Practitioner. Her teaching style focuses on helping to incorporate yoga into your daily lives so you can use it to support yourself as you move through the challenges and joy of daily life. In her classes, she seeks to celebrate the infinite potential and truth that lies within each of us. Also drawn to the heart-centered healing of sound, Kristine intuitively plays alchemy crystal singing bowls to create harmonic sounds to clear and align our energy centers. The music she channels has balancing benefits and releases what each individual needs, even when played for a large group of people.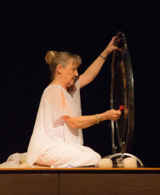 Sylvia Valerio (spiritual name "Charan") has a passion for Kundalini Yoga and Meditation and a mission to help others find what she found — deep healing on all levels,stress reduction, peace, and a better quality of life. Having begun her own yoga practice later in life, she feels that yoga can be practiced at any age and flexibility level, and wants to share the many benefits with others. Her specialty is gentle yoga, with inspiring music, meditation and relaxation to the healing sounds of the gong and crystal bowls.