Event Information
Performers
Location
Eddie's Attic
515-B North McDonough St.
Decatur, GA 30030
About this Event
The Ain't Sisters
ATLANTA'S DYNAMOS OF INDIE ROCK
Forged in the murky depths of a Folly Beach holding cell, the Ain't Sisters have transcended their origins as outlaw street performers to grace the stages of the Southeast with their unique brand of funk-infused, blues-driven Indie Rock.
The power duo fronting this outfit, composed of Arrie Bozeman and Barb Carbon, blends tight harmonies and smart lyrics with soulful, booty-shakin' melodies. Dynamic musicians and songwriters, they share an equal propensity for irony, humor, ferocity, and heart-on-sleeve authenticity.
With common roots in Atlanta, Georgia, Arrie and Barb have been friends and cohorts for over 10 years, but The Ain't Sisters is their first official venture. Together, their musical influences range from Patty Griffin to Prince and from Lucinda Williams to Rage Against the Machine. Their shared belief system is underpinned by the idea of music as community - that it should be fun and bring people together, and that's exactly what they intend to do.
With the addition of Justin Boudreau on bass, John Cowin on drums, Ian Klin on Keys, and guest appearances by Chris "Critter" Ricker on transcendental electric guitar, Mario Raygmusic Gant on the tenor sax, Brad Bauman on harmonica, and Richie Jones on percussion, The Ain't Sisters have matured and expanded and have earned their place as one of Atlanta's premier original acts.
Their long awaited and much anticipated debut studio album, "Marrow," was released November 23, 2018.
Keenan Schmidt
With one unique voice, six strings, four limbs, and a suitcase full of instruments, Keenan Schmidt has captivated audiences of all walks of life. From the busybodies of New York to the quiet towns across the midwest, and to his home in Georgia. He sings stories that can make you laugh, cry, and stomp your feet—Keenan creates a musical experience that is raw and relatable, opening audiences to an intimate affair that conjures the spirit of the travel-worn troubadour.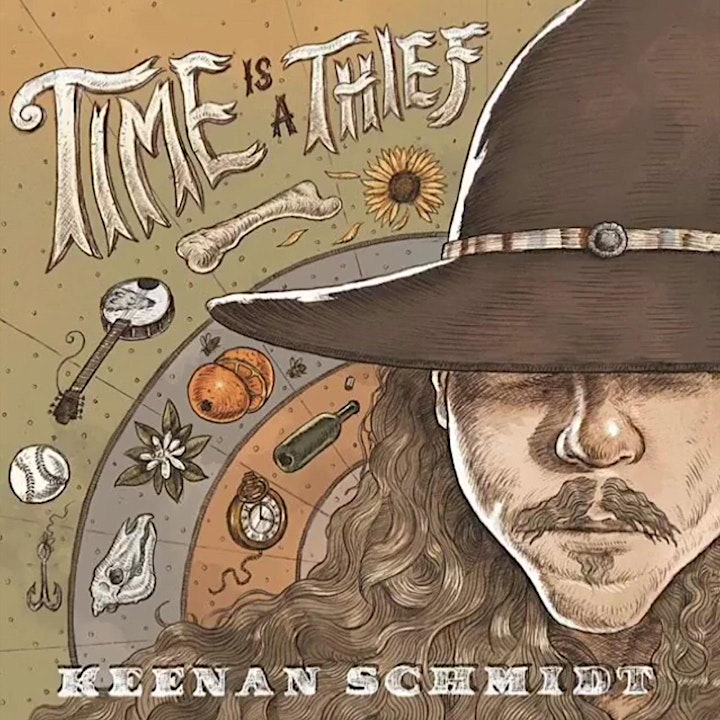 Performers
Date and Time
Location
Eddie's Attic
515-B North McDonough St.
Decatur, GA 30030