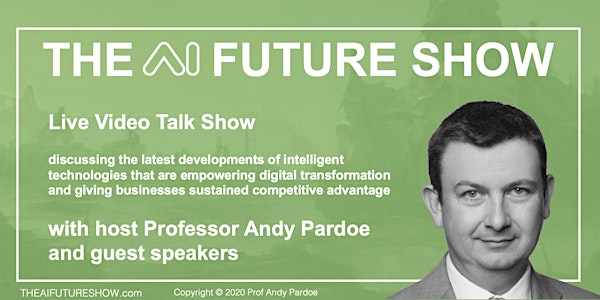 The AI Future Show with Professor Andy Pardoe
Join me Prof Andy Pardoe and guests talking about various aspects of digital transformation and the application of intelligent solutions.
About this event
A monthly #transformThursday discussion with myself and guest speakers covering the challenges and oppportunities of digitial transformation leveraging advanced technolgogies of Artificial Intelligence and Automation. Each month we will focus on a different industry and/or technology to highlight how they can give competitive advanced to businesses both now and in the future.