Description
The AgLanta Conference is a premier urban agriculture conference, organized by Agritecture and hosted by the City of Atlanta's Office of Resilience, to showcase urban and controlled environment agriculture (CEA) innovation, foster community engagement, and generate economic development.
AgLanta 2018 will challenge this dominant notion of Smart Cities by asking,
Can a city really be "smart" without agriculture?
Presentations, Workshops, and Panel discussions will range from automation as a means to reduce waste, to big data as a key component of maximizing energy efficiency—all focusing on how smarter agriculture will be an integral part of future smart cities.
The 7 AgLanta Smart Ag for Smart Cities 2018 topics: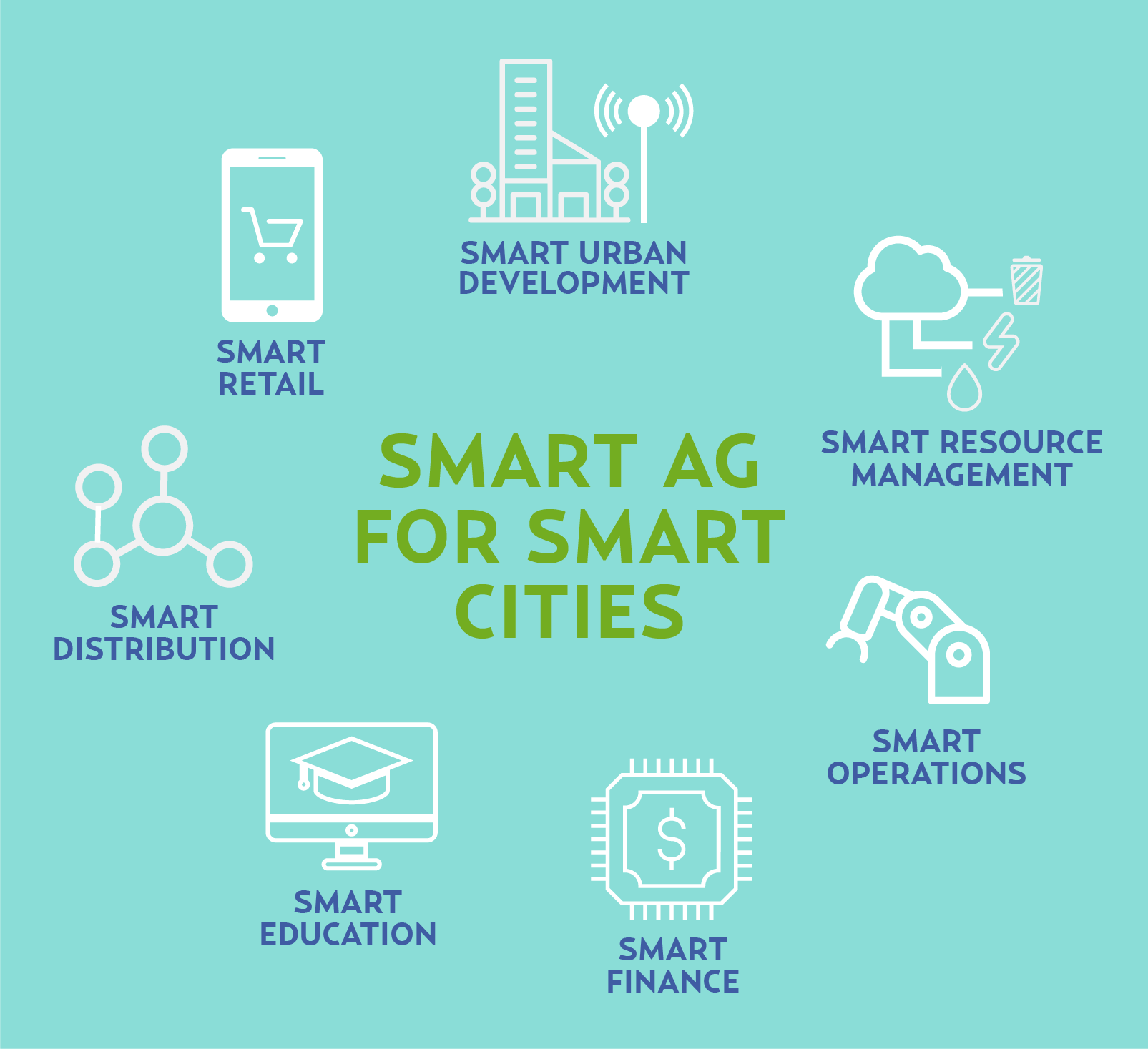 Who should attend?
City Officials and Policy Experts
Controlled

Environment

Agriculture Operators
Urban Farmers
Urban Planners, Developers, & Architects
Technology Providers in AgTech
Smart City Technology Providers

Entrepreneurs
Investors
Students and Educators
Join 350+ urban agriculturalists, smart city innovators, and policymakers for the 2nd Annual AgLanta Conference on March 27 & 28, 2018 at the Georgia Railroad Freight Depot in Atlanta, Georgia!
Regular passes are available at the early bird rate of $379 through February 20, 2018, a 25% discount to the standard rate of $499.
---
---
Keynote & Panelists (More to come!)
Day 1 Keynote: Otis Rolley, Regional Director of North America, 100 Resilient Cities
Otis' entire career has been dedicated toward resilience and urban development in the private, non-profit and public sectors. He has worked in housing, community economic development, strategic planning, performance management, municipal administration, urban, regional and transportation planning. Prior to joining 100RC, Otis served as CEO of Newark, NJ's economic development corporation. He was a senior manager at a national public-sector management consultant firm leading their strategic planning, change and performance management work in municipalities and large urban school districts. His extensive public sector experience includes serving in various leadership positions with five different mayors in three large US cities. He has been a chief of staff managing a $2 billion budget; city planning director for the America's largest independent city; and he has served as 1st deputy housing commissioner for the 5th largest public housing and community development agency in the US. An honors graduate, Otis earned his BA from Rutgers University and a masters from M.I.T
Day 2 Keynote: Vonnie Estes, Rosalind Franklin Award for Biotechnology 2017 Winner
Vonnie's career has been driven by a passion for agriculture, technology and sustainability. Currently a consultant in Ag innovation, she has held leadership roles at prominent companies including DuPont, Monsanto, and Syngenta along with start-ups and venture funds to identify revolutionary science and bring products to market. She has built a number of agricultural and bio-industrial start-ups with successful exits. Serving on company, advisory, industry, and government boards, she is a known voice in the industry with frequent publications and speaking engagements. She has a vision to commercialize new technologies creating revolutionary products that are good for people and the planet. Vonnie is one of the leading female executives in the biofuels industry and winner of the 2017 Rosalind Franklin Award for Biotechnology. Vonnie will be speaking about the role of Big Data in agriculture and emerging biotechnologies as they apply to urban agriculture. Read some of Vonnie's articles on AgFunder here.


Panelists:
Smart Resources Management
Featured Talk by Darryn Keiller, CEO, Autogrow
Smart Operations
Smart Urban Development
Featured Talks by James Coffman (Director, Tower Farms) & Jan Westra (Strategic Business Developer, Priva)
Smart Distribution
Smart Education
Featured Talk by Christine Gould, Founder & CEO, Thought for Food
Smart Retail
Smart Finance
Bonus Panel - Scenario Planning for Local Food Systems


Workshops
Attendees will be able to select 1 of 2 workshops.
Smart Food Access Planning - Anthony Olivieri, FHEED LLC
How to use GIS and other data sets to target local food enterprise solutions for food insecure neighborhoods.
Smart Policy for Smart Agriculture - Bob Van Heuvelen, VH Strategies
How farmers and policymakers can formulate strategies for the 2018 Farm Bill and beyond.
---
A big thank you to our Sponsors!
Diamond Sponsor:
Gold Sponsors:
Silver Sponsors:
Exhibitors
Community Partners
Media Partners


---


Share this conference with your Smart City and Smart Ag friends and contacts.


---
FAQs
How can I contact the organizer with any questions?
For Sponsorship Inquries: Jeffrey@agritecture.com
For Panelists Inquries: Apply Here!
Travel Infromation
Hotel information can be found here - https://www.aglanta.org/conference/travel-info
Flight Discounts* are available via Delta Air Lines (Meeting Event Code, NMREK) - Book here! -
*Domestic Travel discounts range between 2-10% contingent on booking class.
*International Travel discounts range between 3-25% contingent on booking class.