Description
It's a bright sunny morning, you arrive at work ready for a new challenge. You open your email to find your next assignment.
Congratulations! You have been assigned to an Agile team as their technical writer.
Your heart starts to pound, perhaps it's because this is your first time to work on an Agile team and you don't know what to expect or perhaps it is not the first time and your last experience was less than stellar.
So, what do you do? How do you find your "sweet" spot on an Agile Team?
We will discuss what you bring to an Agile team. After all, you bring much more than some body to write user documentation. We will talk about:
The application of Agile Values to Technical writing; are they in conflict?

How technical writing skills can be used by an Agile team

How you incorporate yourself into the team

Daily Best practices for Agile Tech writers

Benefits of Writing in an Agile culture
YOU can be an Agile Technical Writer!
About the Speaker
Ginger is an Agile Coach with over 20 years IT experience. She has coached Organizations such as American Airlines, Intuit and Capital One in the practice of Agile/ Scrum philosophy/ framework via on-site coaching and classroom instruction. In addition to Agile Management, her areas of expertise include Project Management/PMO and Business Analysis. As an Agile Coach, she enables her teams to become valuable participants of and contributors to their agile teams." She is currently an Agile Coach at VCE. She has SCRUM certifications in CSP (Certified Scrum Professional), CSPO (Certified Scrum Product Owner) and CSM (Certified Scrum Master).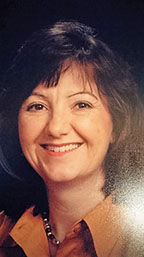 Date and Time
Location
University of North Texas - Frisco Campus
2811 Internet Blvd
Room 121
Frisco, TX 75034