Sales Have Ended
Ticket sales have ended
Thank you!
Sales Have Ended
Ticket sales have ended
Thank you!
Description
THE AFTERS October 6th! Check out the convo @KrocLIVE
You might better know them via Billboard Christian Radio's #1 song "Light up the Sky," or 2016's Top 5 Single "Live on Forever." An American Christian pop rock band from Texas, The Afters are coming to The Omaha Kroc Center. Bring your family and get ready for hearts and hands to be lifted!
As a sonic sanctuary for the hurting and the hopeful,The Afters: Live on Forever album celebrates a triumphant message: "God you are with me in all this, I am not alone!"
---
What are these guys about? Check their website here
---
Read a bit from an article taken from a radio interview with Laura & Duncan of 103.2 HOPE station:

When Josh Havens of The Afters sat down to write the songs of his new album, Live on Forever, he was in a tough place.
He'd been to 'way too many funerals', after losing numerous family members in a short space of time, and had watched one of his best mates lose a newborn child.
It was that kind of grief that drove him and his fellow band members to lift their thoughts towards heaven.
In a chat with Hope 103.2's Laura and Duncan, the lead singer of the Texas band said writing the album was a journey through emotional highs and lows.
"In some ways this is my favourite record that we've ever done," Josh said. "But it was also one of the hardest to write.
"Over the last couple of years there's been so much joy but also a lot of pain. It's been one of the more difficult times in a lot of our lives – me and my band mates. After being through the things that we've been through, I just wanted to make a record that would encourage anyone who's in a hard place.
"Our goal was to make a record that you could put in and no matter what was going on in your life, it would encourage you and remind you that God's in control and you can trust Him. You are not alone, and there are no lost causes."
---
So they wrote a song that points to heaven.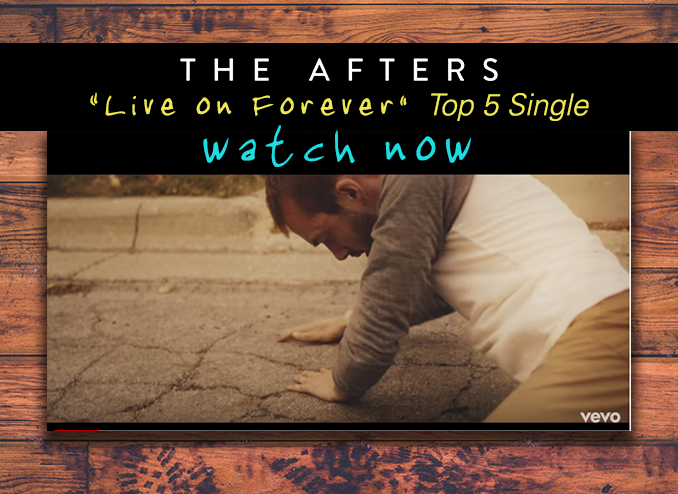 So inspiring is the video that it won the 2017 Dove Award (Gospel Music Award) for Short Form Video of the Year. Listen now.
Here's some others you may enjoy:
---
What is Kroc Live?
---


Kroc Live brings world class chrisitan entertainment to the Omaha Kroc Center. We offer a safe and family friendly atmosphere. With a unique seating experience you will be front and center as The Afters share their testimony on the power of God's presence with warbling lyrics and wailing guitar. All are welcome, bring your friends, family, quilting circle. Something amazing will be happening October 6th.
Join Us ! Doors open at 6:00pm, The Concert starts at 7:00pm!
October 6th - The Afters