Description
CARSON HOT SPRINGS – October 6th & 7th
Join Petra Nicoll, Georgena Eggleston, and Robin Landsong as they create a safe, sacred space for you to heal in community. Discover you do not have to grieve alone.
Learn and explore numerous facets of the AfterLife and Near Death Experiences.
What to Expect
Hear about Near Death Experiences

Transcend your Fear of Death

Authors share about their Journeys from Grief to Wholeness

Learn how our loved ones in the Afterlife are assisting us

Empower participants to send messages to people who have passed

Learn to recognize the effects of your personal losses

Use art, mind-body healing and Singing Medicine ceremony to heal grief & loss

Learn about your Sacred Contract -Past, Present, and Future




Presenters:
Petra Nicoll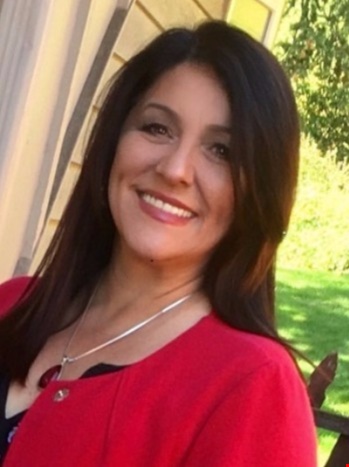 "She will rise like a Phoenix out of the Ashes of despair and soar!"
Petra Nicoll is an International Bestselling Author, Intuitive Coach, Biofeedback Specialist and Speaker whose first book, Petra's Ashes "A Transcendental Journey", was hailed as a "spellbinding memoir" about her near death experience and the spiritual journey that followed. She co-authored "The Big Secret" with Jack Canfield (Chicken Soup for the Soul Series) and is published in the anthology Life Sparks: "Life Stories to Illuminate, Inspire and Ignite".
Her novel, The Billionaire, 'The Continuum' and "Soulmates' is a continuation of the big questions in her life, about power, corruption, greed, love, sacrifice, good vs. evil, human trafficking, and of course, the afterlife!

CONTACT: 541.543.9820 petranicoll.com
A New Mourning: Discovering the Gifts in Grief


While continuing to honor the person, pet or object that is no longer present in your life, discover how you can be transformed beyond your grief. Georgena's book, A New Mourning: Discovering the Gifts in Grief guides you to expand your awareness, so you can reinvent yourself to live fully. You become empowered when your body, mind, emotions, and spirit work together in synergy.
"I believe you have to feel grief to heal it. When you grieve mindfully and mourn intentionally, you can be transformed beyond your grief to emerge stronger and happier." – Georgena Eggleston, MA
CONTACT:
www.beyondyourgrief.com
Author, Artist, Medicine Singer, and Craniosacral Therapist
Robin Landsong is a Visual Artist, Medicine Singer, Craniosacral Therapist, and Health Intuitive. She has had multiple Near Death Experiences which opened her creativity, and the ability to see into the health of others. She has given over 10,000 healing sessions both in person and Distance treatments. She and her husband, John Utter, also offer Singing Medicine Circles.
CONTACT:
360.352.4177 • www.robinlandsong.com/
UNPLUG AND RECONNECT
Built in the early 1900's, Carson Hot Springs Resort features an authentic bathhouse, cozy accommodations, and a relaxing atmosphere. Find yourself immersed in the natural beauty of Washington State as you reawaken your senses and find comfort in the traditional practice of "taking the waters."
TAKE A TRIP BACK TO SIMPLER TIMES
At Carson Hot Springs Resort, we pride ourselves on the ability to offer a doorway into the beauty of nature and simplicity as well as natures sulfur-rich healing mineral waters. While staying with us, you're tucked away in the beautiful forestry that is the Columbia River Gorge. We encourage everyone who stays with us to be in the moment and appreciate the area surrounding them. This down to earth setting doesn't need to be glitz and glammed; we present a true moment to focus on yourself and the people you're with. Our rustic property (some rust in rustic) is not to be confused with a high-end pampering spa, but rather as a place to decompress and detach from everyday life. Loyal guests keep coming back not because they want to stay in their room their entire time, but rather because they want to be somewhere to stay in tune with their senses and soak in the rejuvenating mineral water.
To Book your room in advance, please mention "The Afterlife Symposium" for a special discount.
https://carsonhotspringresort.com
For more information about the event: http://afterlifesymposium.net