Description
NEW DATE!!
Saturday, May 13th!
The African Table Cooking School continues its journey in West African cuisine with COOK Senegal!
Learn some favorite dishes of Senegal including:
Thieboudienne- Senegalese Jollof Rice
Chickpea Mafe- a delicious vegan peanut butter stew, served with rice or couscous
Dibi (Lamb Chops) w/ Mustard Onion Sauce
Fataya- a delicious fish pie
Senegalese cuisine is personally one of my favorite world cuisines and some of my favorite chefs are from Senegal!
All materials, recipes and tools will be provided. Each guest will have a recipe booklet to take home.
Includes: Beverages, small bites & class materials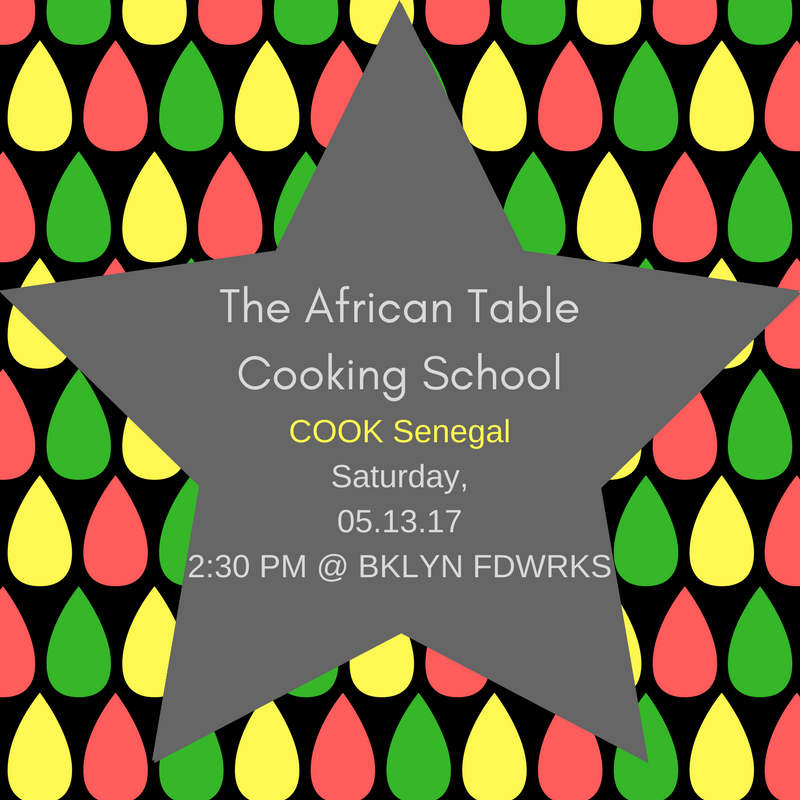 Presented by Chef Grace Odogbili of Dining With Grace Catering
www.diningwithgrace.com
PSSSST!!! JOIN OUR Travel Group and visit Tanzania with us this Fall, October 12-22, 2017 for a unique and immersive cultural and culinary experience! Contact us and visit www.diningwithgrace.com/travel for more information. Limited seats available!