Description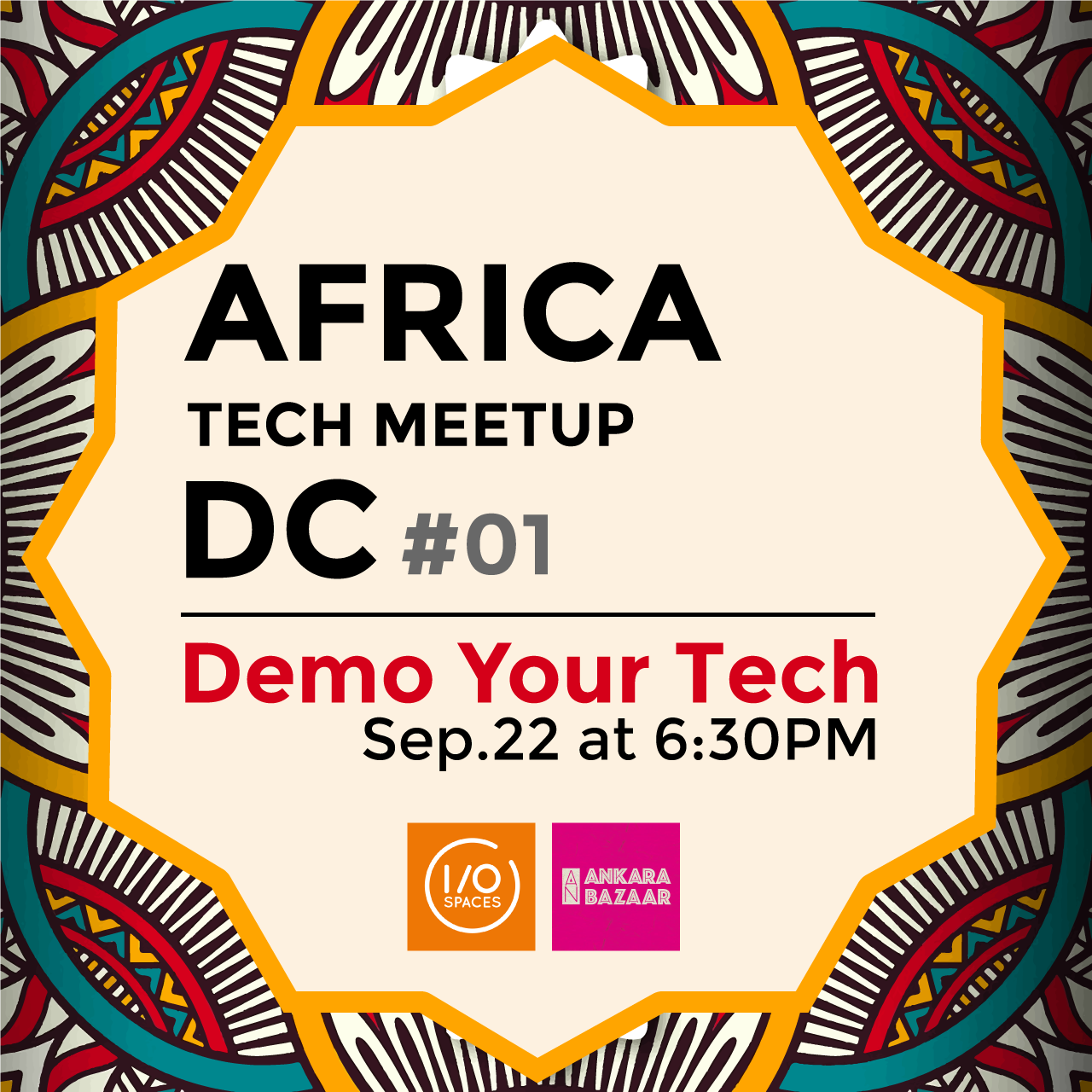 Join fellow African & Diaspora technologists & technology enthusiasts for an evening of live demos from companies developing great technology in the DMV.
Want to demo at Africa Tech Meetup DC? Submit to pitch here: http://bit.ly/africatm-dc-demo. We will be in touch if you are selected.
Have an event to share with DC Tech? Submit here: http://bit.ly/africatm-dc-events
Please see our code of conduct located here: https://iospaces.com/wp-content/uploads/2017/08/Code-of-Conduct-Africa-Tech-Meetup-DC.pdf
AGENDA
[6:30] Guest Arrives.

[7:00] Intro by Africa Tech Meetup DC Organizers HOST:
Sheila Kasasa, FutureFIRST
Leslie Tita, I/O Spaces
William McBorrough, Next Gen Cyber Security
[7:10] 10 Things You Need to Know about #AFRICATECHDC
[7:15] Ankara Bazaar - Ishmael Oskere - @AnkaraBazaar­
[7:25] Midra - Hermann Deutch - @Mirda_group­

[7:35] Ride Vert - Obinna Ohakawa - @Ridevert­

[7:45] Owo World - Anari Sengbe - owo.world

[7:55] I/O Learn. - Leslie Tita - I/O Learn

[8:15] Open Mic & Announcements
(20 seconds maximum per person)
[8:30 - 10:00] Happy Hour: @ Kaldis Social House