About this Event
Affiliates.com.my Digital Business Tour 2019
How To Launch YOUR Online Digital eCommerce Business in Malaysia
The "Digital e-Commerce" is the hottest trend of online eCommerce today, in the knowledge-based and e-learning industry.
"YOU DON'T NEED TO BE AN EXPERT OR EVEN BE VERY KNOWLEDGABLE IN THIS BUSINESS"
The key is learning how it works and the marketing aspect of the business.
In 2015, Forbes estimated that the online learning industry will make $107 billion. We're now in 2019, heading towards 2020.
TODAY, knowledge is the key to becoming healthier, wealthier, happier, and everything else - the market is "hungry" to learn as they value information more than ever.
NOTHING can beat the digital product business model...
If you truly ponder on it, it beats the e-Commerce physical product market at any time.
Here's why...
1. You don't have any real cost
You're selling information that is delivered via downloadable material such as a PDF file or online streaming video. Unlike physical products, you don't have inventory.
2. It can be fully automated
Your customers pay you and they'll get their access. That's it, all automated. With physical products, you'll need to deal with fulfilment. Sometimes, packing and shipping too.
3. Your profit margin goes up to 100%
When you're earning 100% profit, this allows you to have so much more budget for ads or for paying out referral commissions. Also, that takes away the "cost of refund" problem. Hassle-free.
After all, those experts who are teaching you about physical eCommerce are probably making much more money from their DIGITAL PRODUCTS OR COURSES that are being sold to you.
The Affiliates.com.my Digital Business Free Workshop
The most exciting part is, there's an untapped goldmine here – there is just a small circle of Malaysians who "get it" and making lots of money from their digital products because the rest of the Malaysians are busy with physical products competing in Shopee, Lazada, taking WhatsApp messages on Facebook, etc.
Whether your goal is to learn how to make some part-time income, to quit your job or to build a digital publishing business empire, here's your chance to meet #1 internet marketing pioneer, Patric Chan, live in person!
During the free workshop, you'll learn:
Part 1: Where to Start
How to start this business and how to pick your market. If you do not know which topic to get into, it's okay because he'll also be sharing what are the potential markets in Malaysia.
Part 2: The Online Setup
Find out the simple system for putting up a webpage, automating the fulfilment process and the best way to accept payments online in Malaysia.
Part 3: Promoting Your Digital Business
In this part, Patric will share with you his personal strategies of promoting a digital eCommerce business with free and paid traffic.
Part 4: How To Use Affiliates.com.my For Free
This is the platform to help you manage your digital e-Commerce business and you'll be able to use it for 100% free today.
The details:
The Affiliates.com.my Digital Business Free Workshop
Date: 7th Sept 2019
Venue: Premiera Hotel, Menara MARA, 232, Jalan Tuanku Abdul Rahman 50100 Kuala Lumpur
Time: 2.30 PM to 5.00 PM (Registration starts at 2.00 PM)
Who Is The Speaker:
Patric Chan is an internet marketing pioneer, best-selling author of 3 physical books and an international speaker who has been invited to speak in 12 countries including US, UK and China as an authority of internet marketing.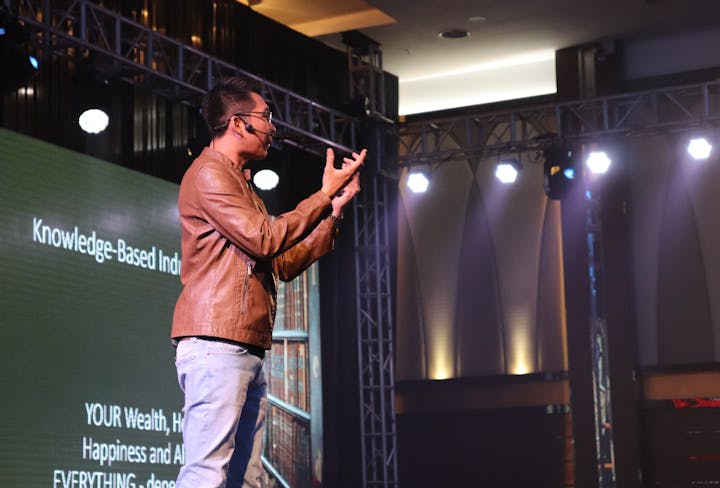 He also speaks for non-profit organization and for the Penang State Government...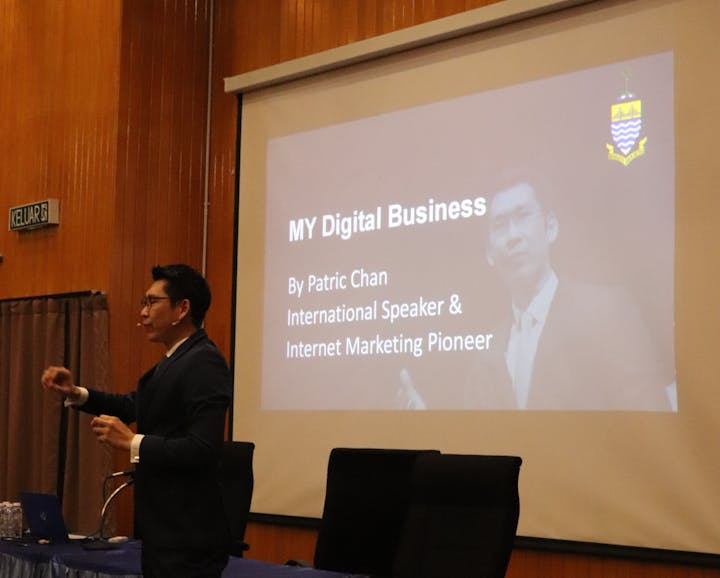 Other interesting facts...
1. He is the first Malaysian who has been promoted by a bank, his seminar was previously promoted at rhb.com.my
2. He was the first Malaysian speaker who spoke for World Internet Summit back in 2005 (the first ever international internet marketing seminar held in Malaysia and Singapore)
3. In October, he'll be speaking for a business conference and sharing stage with former finance minister of Malaysia, Dato' Seri Anwar Ibrahim, where Dato' Seri will be addressing the Digital Native Agenda, https://dna23.org.
4. In the internet marketing world, Patric is a ClickBank Platinum Partner and Super Affiliate. ClickBank is arguably the #1 digital product marketplace in the world.
WHY IS THE WORKSHOP TRAINING FOR FREE?
Firstly, we want to let you know that this training won't last long for free. Patric is currently leading the tour, but eventually, he'll not be speaking and training for free anymore.
Seats are limited and seeing that it's being offered for free, we expect all seats will be taken up, therefore, reserve for your seat now.