The Affective Component in BIP - Art of Facilitation Level II
Description
NOTE: This is LEVEL TWO. You must have completed Level I in order to attend.

Implementing an affective component into a group program can bring a new level of intensity and exploration. The Affective Component in BIP is anything but an "anger management" approach. Strategies that increase participant introspection and personal responsibility with an affective focus are explored and demonstrated here. In the highly experiential approach that the Family Peace Initiative has become known for, this training gives the facilitator more tools and strategies that can be instantly applied. Building on the tools introduced in the Art of Facilitation, this workshop teaches the techniques and strategies needed to need to explore the adverse emotional world of group participants without ever providing an excuse for cruel behavior.
In this two-day training experience, participants will learn:
The impact of the Enlightened Witness
Expanding on the "Shadow"
How to guide participants down the emotional "funnel"
Working with adverse feelings
Psychological defenses: recognizing and getting past them.
Addressing shame with participants.
And much more!
Please Note:
The Family Peace Initiative uses a trauma-focused, highly emotive approach to their work with those who batter. This workshop gives participants the opportunity to experience firsthand what is asked of group participants while learning the techniques and strategies used in the process. Please be advised that you will be asked to take risks surrounding personal vulnerability and you may experience emotional responses to some of the process included in this workshop. While the emotional intensity of this workshop can be surprising to some, it is critical that facilitators be able to lead by example to when working with those who use cruelty in relationships. You are welcome to pass and simply observe any activity during the workshop. Any decisions you make about your level of participation will be respected.
Schedule:

Thursday, November 7th

8:00 AM - 8:30 AM Sign In
8:30 AM - 12:00 PM Welcome & Training
12:00 PM - 1:00 PM Lunch Break (On Your Own)
1:15 PM - 5:30 PM Training
Friday, November 8th

8:00 AM - 8:30 AM Sign In & Welcome
8:30 AM - 12:00 PM Training
12:00 PM - 1:15 PM Lunch Break (On Your Own)
1:15 PM - 5:30 PM Training
Full Agenda will be handed out at the training.


Location
Mountain View Community Center
201 Prosperity Ave SE
Multipurpose Room
Albuquerque, NM 87105
Google Map
Hotel
We will not set up a block for this training. We suggest the Best Western - ABQ Airport, the Ramada - ABQ Airport, or the Hilton Garden Inn, which are about a 10 minute drive. The Best Western offers free breakfast, wifi, and parking.
Meals and Snacks
Meals will be on your own. We will provide coffee, tea, and light snacks throughout the day in the training room.
Meet the Presenters: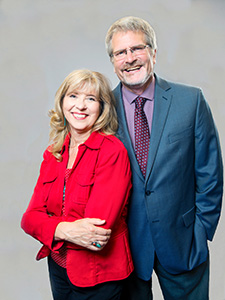 Dorthy Stucky Halley, LMSW, has been Director of the Victim Services Division of the Office of Attorney General since this division's inception in 2007. Halley's development of a motivation typology for those who batter has opened the door to a new understanding for judges, prosecutors, law enforcement, advocates, and others in the domestic violence field. She led the state efforts to develop standards and certify batterer intervention programs throughout Kansas. Halley has served victims in various capacities since 1986. She was the Executive Director of Safehouse, Inc. for over a decade, and previously served as a Crime Victim Compensation Board member. Halley was the Practicum Director and Assistant Professor at Pittsburg State University in the Social Work Program from 1997 to 2007, before accepting her current position. She is the past president of the Kansas Chapter of the National Association of Social Workers, the Kansas Coalition Against Sexual and Domestic Violence, and the Kansas Organization for Victim Assistance. Halley received the Outstanding Victim Advocate of the Year award in 1996 from the Kansas Coalition Against Sexual and Domestic Violence (KCSDV). She has served as an expert witness in domestic violence cases for the past 28 years. She is an author, and has provided more than 1000 presentations on a national, state, and local level to more than 24,000 advocates, criminal justice professionals. Her latest published work is the chapter "Providing Effective Services to Victims of Human Trafficking: Theoretical, Practical, and Ethical Considerations" (Halley, Sullivan, and Rapp), in Combating Human Trafficking: A Multidisciplinary Approach, Palmiotto, CRC Press, 2014. In 2015, Halley was the co-presenter of "Human Trafficking and Domestic Violence: Intersections and Deviations" for the United Nations Commission for the Status of Women. She is a delegate to the United Nations Commission for the Status of Women again in 2017.
Steven M.S. Halley, LSCSW, is the clinical director of Halley Counseling Services, P.A. and the Director of the Family Peace Initiative (FPI). Having received a bachelor degree in history, and master degrees in both outdoor administration and social work, Halley focused his career on working with individuals and families. For the past 25 years Halley has worked as a wilderness counselor, probation officer, therapist, and batterer intervention provider. His success in understanding and working with those who batter has created high demand for his trainings and the FPI curriculum, which incorporates batterer motive and a trauma-informed approach. In 2016, Halley provided training to the National Association of Victim Service Professionals in Corrections at their national conference regarding his "River of Cruelty: A Trauma-Informed Approach". In 2017, Halley served on the panel "Innovative Practices: Balancing Accountability and Support for Healing" for the Office of Violence Against Women. Halley serves on the Kansas Governor's Domestic Violence Fatality Review Board. He is an avid golfer, songwriter, and along with his wife, Dorthy, authored Halley's Alley: Commentaries on marriage, family, healthy relationships, parenting, loss, grief, trauma, and domestic violence.


Disabilities
NMCADV encourages persons with disabilities to participate in its programs and activities. If you anticipate needing any type of accommodation or have questions about the physical access provided, please call 505-796-2130 or email training@nmcadv.org in advance of your participation.


Funding
This training is funded in part by the New Mexico Children Youth and Families Department, Domestic Violence Unit.