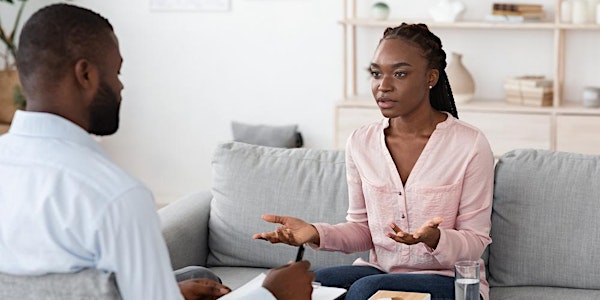 The Advanced Clinical Supervisor: Next Level Tools for Ethical Supervision
Refund policy
Contact the organizer to request a refund.
Eventbrite's fee is nonrefundable.
Advanced supervision model covering critical developmental stages, cultural-responsiveness, and ethical decision-making. NBCC Clock Hrs: 6
About this event
Geared toward clinical supervisors in the counseling, marriage and family therapy psychology, and social worker fields, and delivered in an interactive group format, this workshop provides practical, culturally-responsive, ready-to-utilize tools for the holistic clinical development of supervisees. Advanced supervisors will add to their skills for working with supervisees who may be stagnated or confused, and help them move toward an integrated clinical presence. Tools provided in the workshop will walk supervisors through concretely operationalizing and applying eight (8) core developmental areas: Competence, Emotional Awareness, Autonomy, Theoretical Identity, Respect for Individual Differences, Purpose and Direction, Personal Motivation, and Professional Ethics (seminal Loganbill, Hardy, and Delworth (1982) model of supervision). This model gives us a solid foundation for "the dual processes of assessment and intervention" in supervision. This supervision model can also be used by beginning supervisors because it breaks down the complexities of holistically developing supervisees, and provides easily understandable and concrete concepts and processes that help shape the approach to effective supervision. For more seasoned supervisors, the model also provides new language to some of the things we are already doing because of our experience, and allows us to then incorporate the supervisee much more easily and concretely because of that language. This can open the door for deeper processing and clarity surrounding the developmental process. Thought-provoking case vignettes will address diversity considerations, culturally-responsive supervision, and ethical decision-making in supervision. Supervision ethics will be discussed with reference to the ACES Best Practices in Supervision, the ACA, MFT, and APA Codes of Ethics.
Level of Audience: Intermediate, Advanced
NBCC Clock Hours: 6
6 Supervision; 3 Ethics CE Hrs (Counselor Professional Identity & Practice)
Learning Objectives:
1. Clarify advanced competencies supervisors must master for the ethical guidance of supervisee growth.
2. Identify supervisee transitional stages and the 8 critical issues of clinical development.
3. Clarify parameters for choosing & applying interventions based on identified supervisee deficiencies.
4. Practice the ethical use of evaluation & assessment tools that can be collaboratively used with supervisees for increasing self-awareness and involving them in goal development and self-motivated growth.
5. Explore diversity & cultural competence considerations in the ethical application of supervisory techniques, roles, functions and competencies.
6. Clarify the use of culturally responsive, evidence-based, ethical decision-making and apply using case vignettes.
Schedule for the Day
8:30 - 10:00 am - Session 1
10:00 - 10:15 am - Break
10:15 - 12:00 pm - Session 2
12:00 - 1:00 pm - Lunch
1:00 - 2:30 pm - Session 3
2:30 - 2:45 pm - Break
2:45 - 4:00 pm - Session 4