The Adolescent Literacy Crisis in America

Friday, February 17, 2017 from 12:00 PM to 3:00 PM (EST)
Event Details
For decades educators have attempted to avert the "fourth-grade slump" – the precipitous drop in performance experienced primarily by low-income children when reading texts become more complex and the subject matter broadens and deepens.
Despite the increased focus on early literacy instruction sparked by No Child Left Behind, millions of adolescents still struggle with low literacy skills. In 2015, 66% of all eighth-grade students, 85% of Black students and 79% of Hispanic students failed to perform proficiently in reading on the National Assessment of Educational Progress (NAEP).
Unless these students receive the intensive reading instruction they need in high school, their chances of graduating and securing gainful employment are slim to none.
Join the Baltimore Curriculum Project and the Johns Hopkins Institute for Education Policy for a discussion about the adolescent literacy crisis in America with: 
Dr. Elizabeth Birr Moje, Interim Dean, University of Michigan School of Education


Dr. Rhonda L. Richetta, Principal, City Springs Elementary/Middle School


Dr. Sonja B Santelises, Chief Executive Officer, Baltimore City Public Schools


Dr. David M. Steiner, Director, Johns Hopkins Institute for Education Policy (moderator)

When:Friday, February 17, 2017 from 12:00 noon – 3:00pm

Where: Glass Pavilion at Levering Hall, Johns Hopkins University, 3400 N. Charles Street, Baltimore, MD 21218
Parking: Guest parking is available in the garage under Decker Quad (C2/3 on map) off of Wyman Park Drive, or at the San Martin center (number 63, F1/2 on map) off Carnegie Way.
View the campus map at: https://www.jhu.edu/assets/uploads/2014/10/homewood_campus_map.pdf. Parking is marked in orange and the event will be held at the Glass Pavilion (number 27, E2 on map). For additional parking information visit: http://ts.jhu.edu/Parking/Visitors/
This event is free and open to the public. Registration is required. A light lunch will be served. 
FORUM READINGS
Elizabeth Birr Moje (2015) Doing and Teaching Disciplinary Literacy with Adolescent Learners: A Social and Cultural Enterprise. Harvard Educational Review: June 2015, Vol. 85, No. 2, pp. 254-278.
AGENDA
| | |
| --- | --- |
| 12:00pm | Light Lunch |
| 1:00pm | Welcoming Remarks |
| 1:15pm | Panelist Presentations |
| 2:15pm | Questions and Discussion |
| 3:00pm | Event Concludes |
PANELISTS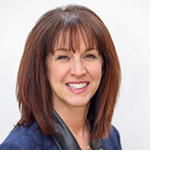 Dr. Elizabeth Birr Moje is the George Herbert Mead Collegiate Professor of Education, Arthur F. Thurnau Professor, and Interim Dean of the School of Education at the University of Michigan. She is also a faculty associate in the Institute for Social Research and in the Latino/a Studies program.  Moje began her career teaching history, biology, and drama at high schools in Colorado and Michigan. In her current research and community engagement work, Moje uses an array of methods to study and support young people's literacy learning in Detroit, Michigan. She is particularly interested in the intersections between disciplinary literacies of school and the literacy practices of youth outside of school studies how youth draw from home, community, ethnic, popular, and school cultures to make cultures and to enact identities. In related work focused on teacher learning, Moje developed and co-directs Teaching and Learning the Disciplines through Clinical Practice Rounds, with colleagues Robert Bain and Emily Rainey.  The Rounds Project advances discipline-based literacy teacher education and was awarded the provost's Teaching Innovation Prize at the University of Michigan in 2010. Moje is a member of the National Academy of Education and serves as AERA vice president for Division G (research on the social contexts of education).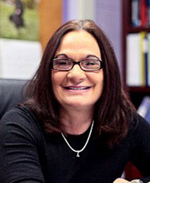 Dr. Rhonda L. Richetta is the principal of City Springs Elementary/Middle School, a Baltimore City public charter school operated by the Baltimore Curriculum Project. Dr. Richetta's career in education began in Pennsylvania as a middle school special education teacher and later as a teacher of elementary special education in Baltimore, including a teacher at City Springs. Before returning to City Springs as principal, Dr. Richetta served as an IEP Process Manager and Special Education Department Head at two high schools in Baltimore. She was appointed principal of City Springs in July 2007.
Under her leadership, City Springs has flipped the landscape of students performing at or above grade level in reading and math, and implemented restorative practices resulting in a tremendous transformation in school climate and culture, including significant reduction in school suspensions. City Springs has received national recognition for its implementation of restorative practices, and is also listed on the National Institute For Direct Instruction's website as an exemplary school for others to visit.
Dr. Richetta holds a Bachelor of Science Degree in Special Education from East Stroudsburg University, a Master of Science Degree in Education – Educational Studies from Johns Hopkins University and a Doctor of Education in Education Leadership, Management, and Policy from Seton Hall University. Dr. Richetta sits on the board of Middle Grades Partnership.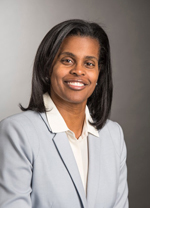 Dr. Sonja Brookins Santelises serves as Chief Executive Officer for Baltimore City Public Schools. She has spent close to 30 years focused on building high-quality teaching and learning to help students excel, including her tenure as chief academic officer for Baltimore City Public Schools from 2010 to 2013. She returns to City Schools after serving for three years as vice president for K-12 policy and practice at The Education Trust, a Washington, D.C.-based nonprofit focused on closing the achievement gap experienced disproportionately by African American, Latino, and Native students and students from low-income families.
Dr. Santelises first came to City Schools from Boston, where she was the assistant superintendent for pilot schools, a network of 23 schools with broad autonomy and a track record of successfully meeting students' needs and improving the achievement of low-income students, particularly students of color. Prior to the pilot schools post, she was assistant superintendent for teaching and learning/professional development in Boston.
Before joining Boston Public Schools, Dr. Santelises lectured on urban education for two years at Harvard University and spent six years as a senior associate with Focus on Results Inc., where she coached superintendents and trained school leaders in five major urban districts. Prior to that, she served as executive director of the New York City Algebra Project, the local site of the acclaimed national math reform program, also present in City Schools.
Dr. Santelises began her career in education as director of professional development and teacher placement with Teach for America (New York). She then served as a teacher and curriculum specialist at Decatur Clearpool School, a year-round school in Brooklyn, where she oversaw the founding of the middle school.
Throughout her career as an educator, academic, and administrator, Dr. Santelises has been steadfast in her belief that excellence in urban education is achievable at scale. "Our students have the same capacity for success as any other children," she says. "We must communicate and demonstrate our complete confidence in that capacity, by charting a pathway to success for each individual child. The real challenge is ours – as educators – to hold ourselves and our students accountable for their achievement."
Dr. Santelises is a Phi Beta Kappa graduate of Brown University. She holds a Master of Arts degree in education administration from Columbia University and a Doctor of Education in administration, planning and social policy from Harvard University. She has lived in Baltimore with her husband and three daughters since 2010. Dr. Santelises was named chief executive officer of Baltimore City Public Schools effective July 1, 2016.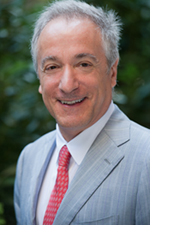 Dr. David Steiner has a unique record of achievement as a policy leader, education reformer and scholar. He directs the Institute for Education Policy, a new endeavor that seeks to integrate the worlds of the teacher, researcher and policy-maker. He will bring these often-disparate communities together in the service of excellence and equity for all American children. To do so, we believe that policy must be informed by evidence and sensitized to real-world conditions in our schools; that research has to speak in a language accessible to the policy world and to teachers, principals and parents; and that rich diversity of our nation does not preclude practices that can open doors for millions.
He joined Johns Hopkins after serving as director of the CUNY Institute for Education Policy at Roosevelt House and the Klara & Larry Silverstein Dean at the Hunter College School of Education. Under his leadership, the institute became the major center in New York City for the dissemination of research findings and the discussion of major educational issues by senior policy-makers (including the current New York City Mayor Bill de Blasio, the head of the AFT teachers union Michael Mulgrew and former schools Chancellor Joel Klein) and senior researchers (including Mackie Raymond from Stanford, Dean Bob Pianta from UVA, and Pedro Noguera from NYU).
His work at Hunter College achieved national recognition for innovation in video analysis, clinically rich teacher preparation and partnership with charter school networks and New Visions for Public Schools. Under his deanship, Hunter received the Christa McAuliffe Excellence in Teacher Education Award from the American Association of State Colleges and Universities.
He previously served as commissioner of education for the State of New York, where he took a lead role in the state's successful $700 million Race to the Top application to support the redesign of state standards, assessments and teacher certification requirements. He successfully argued to include a major funding request under that award for making outstanding curricula material available for free for online sue, an effort that has produced EngageNY, the nation's most visited curricula resource. He strengthened state assessments and worked with legislators and the Board of Regents to create a new teacher accountability structure.
Prior to his work in New York, he was director of arts education at the National Endowment in Washington, D.C., having previously been appointed to academic posts in the United States and England. He consults regularly with government agencies, nonprofits and universities, and has served on federal, state and foundation-funded education reform initiatives. He has authored books, book chapters and more than 50 articles.
ABOUT BCP'S LEADING MINDS SERIES
The Baltimore Curriculum Project's Leading Minds series engages local stakeholders and national experts in a discussion of cutting-edge educational issues in order to influence policy and improve K-12 education. The series challenges conventional wisdom through tough conversations that consider the complexity of education policy and prioritize lasting solutions over quick fixes. http://www.baltimorecp.org/leadingminds/
Attendee List
Sort by:

Date

|

First Name

|

Last Name
When & Where

Glass Pavilion at Levering Hall, Johns Hopkins University
3400 N. Charles Street
Baltimore, MD 21218


Friday, February 17, 2017 from 12:00 PM to 3:00 PM (EST)
Add to my calendar
Organizer
Baltimore Curriculum Project and the Johns Hopkins Institute for Education Policy
ABOUT THE BALTIMORE CURRICULUM PROJECT
The Baltimore Curriculum Project (BCP), founded in 1996, is a nonprofit that operates a network of neighborhood charter schools serving over 2,100 Pre-K through 5 students: City Springs Elementary/Middle School, Frederick Elementary School (beginning SY17/18), Govans Elementary School Hampstead Hill Academy, and Wolfe Street Academy. BCP converts existing schools into charter schools, which continue to serve every child in the neighborhood attendance zone.
ABOUT THE JOHNS HOPKINS INSTITUTE FOR EDUCATION POLICY
The Johns Hopkins Institute for Education Policy is dedicated to integrating the domains of research, policy, and practice to achieve educational excellence for all of America's students. Located at one of the nation's premiere research universities and housed within its top-ranked school of education, the Institute has direct access to leading national and international scholars. By delivering the strongest evidence to the policy-makers who set the course and the practitioners who teach and lead, we hope to serve the American children who enter our classrooms every day.
The Adolescent Literacy Crisis in America