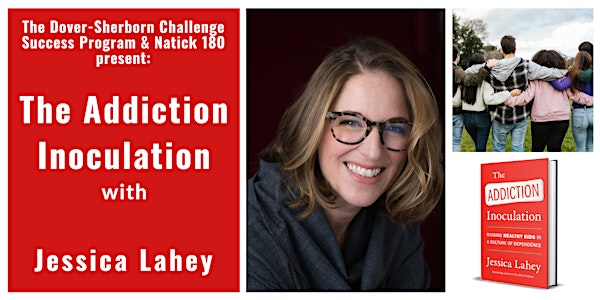 The Addiction Inoculation with Jessica Lahey
Author/educator Jessica Lahey offers comprehensive information for parents/educators on how to prevent substance use disorder in children.
About this event
Join New York Times bestselling author and educator Jessica Lahey as she discusses how parents, caregivers, and educators can better understand the roots of substance use disorder and identify who is most at risk for addiction. Learn how to approach difficult conversations around addictions (illicit substances, overuse or harmful use of social media, and other injurious behaviors), why teen brains are especially at risk, and the mental health roots of these issues. All children, regardless of their genetics, are at some risk for addictions. As a community we can make sure they have the support they need to stay physically, mentally, and emotionally healthy.
Please note this live webinar event will not be recorded.
This program is a collaboration between Dover-Sherborn Challenge Success and Natick 180, with support from SPARK Kindness.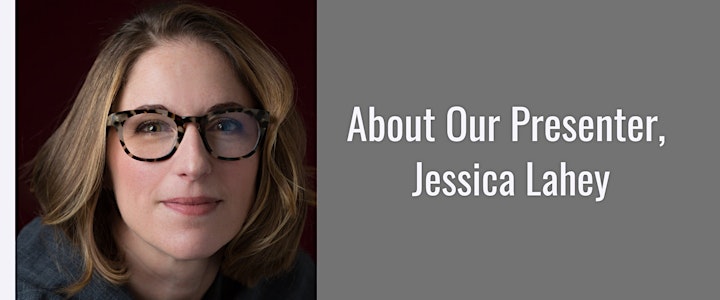 Jessica Lahey is the author of the New York Times bestselling book, The Gift of Failure: How the Best Parents Learn to Let Go So Their Children Can Succeed and The Addiction Inoculation: Raising Healthy Kids in a Culture of Dependence. Over twenty years, Jess has taught every grade from sixth to twelfth in both public and private schools, and spent five years teaching in a drug and alcohol rehab for adolescents in Vermont, and serves as a prevention and recovery coach at Sana at Stowe, a medical detox and recovery center in Stowe, Vermont. She writes about education, parenting, and child welfare for The Washington Post, The Atlantic, is a book critic for Air Mail, and her biweekly column "The Parent Teacher Conference" ran for three years at the New York Times. She designed and wrote the educational curriculum for Amazon Kids' award-winning animated series The Stinky and Dirty Show, and was a 2019 Pushcart Prize nominee for her Creative Nonfiction magazine essay, "I've Taught Monsters." Jess holds the dubious honor of having written an article that was later adapted as a writing prompt for the 2018 SAT. She co-hosts the #AmWriting podcast with bestselling authors KJ Dell'Antonia and Sarina Bowen, and lives in Vermont with her husband, two sons, and a lot of dogs.