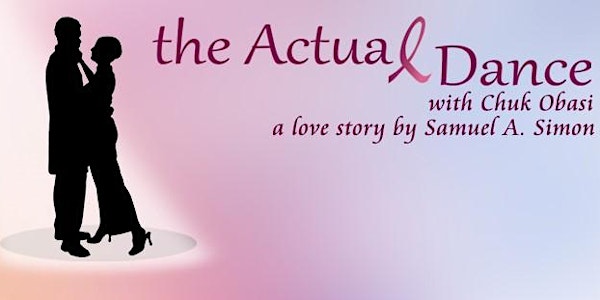 THE ACTUAL DANCE with Chuk Obasi
When and where
Location
Intersections International -- Arts & Humanities 145 West 28th Street 11th Floor New York, NY 10001
Description
An encore presentation of The Actual Dance, by Samuel A Simon, as performed by Chuk Obasi.
The premiere showcase event on June 20th evoked a standing ovation and strong interest in additional opportunities to experience this universal story of the everlasting power of love to conquer even one's worst fears.
The Actual Dance is a graceful and inspiring love story. Theater that opens a rare window into the mind and soul of a husband and caregiver. The audience becomes transfixed as the actor weaves in and out of a mystical ballroom getting ready to do what he could not imagine. A tale of the human heart and the power of love to transform and persevere.
For more information about The Actual Dance or booking this show for your venue go to www.theactualdance.com or email booking@theactualdance.com