Event Information
Location
The Studio at Balance
Balance Acupuncture & Wellness Center
152 W Commercial St., 2nd Floor
East Rochester, NY 14445
Description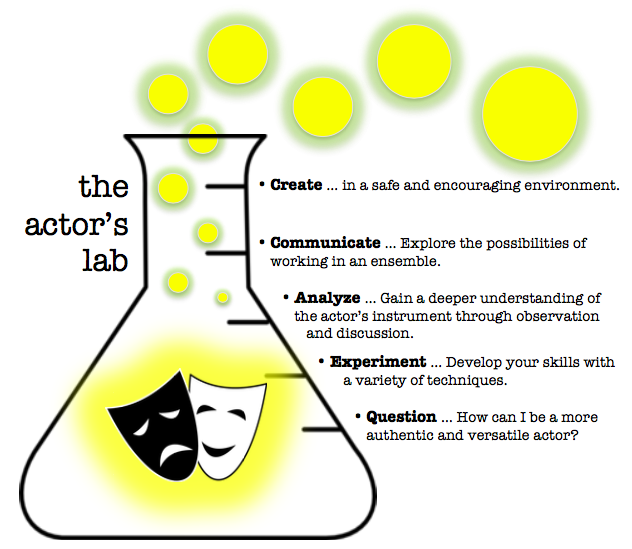 actor \ ˈak-tər \ a theatrical performer
laboratory \ ˈla-b(ə-)rə-ˌtȯr-ē \ a place providing opportunity for experimentation, observation, or practice in a field of study
Tuesdays, July 11 - August 15, 6:00 - 8:30 pm
Ages 18+
the actor's lab is a unique workshop for adult performing artists looking to hone their craft in a welcoming, fun, and collaborative setting. Facilitator Lindsay Warren Baker will guide participants through a six-week learning lab that emphasizes process rather than product. Members of the lab will help shape the focus and content of the sessions based on their interests. Whether you are new to the stage or a veteran performer, the actor's lab is for storytellers of all kinds. Actors, singers, and dancers are all welcome.
POLICIES:
The Actor's Lab is intended to be a collaborative experience. Registered participants are, therefore, encouraged to attend all six sessions (barring illness, emergencies, etc.).
If you are currently enrolled in a formal training program (e.g. BFA or MFA Acting), you are encouraged to speak with your advisor before registering for The Actor's Lab.
Registration fees are non-refundable. If you need to withdraw from the lab after you've registered, please be in touch to discuss your options.
Date and Time
Location
The Studio at Balance
Balance Acupuncture & Wellness Center
152 W Commercial St., 2nd Floor
East Rochester, NY 14445