Event Information
Location
Beachland Ballroom
15711 Waterloo Road
Cleveland, OH 44110
About this Event
The Accidentals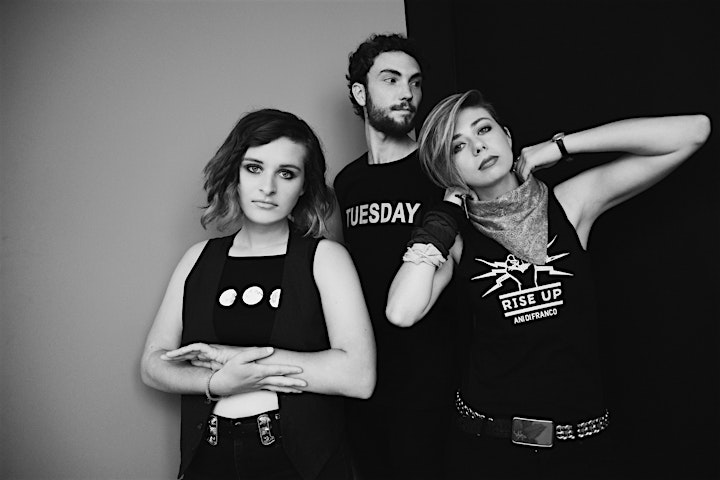 The Accidentals (Sav Buist, Katie Larson, and Michael Dause) are kicking off the year as major label artists, having released their debut album, Odyssey, with Sony Masterworks in August of 2017. They followed the album release with two-hundred days of touring nationally, sync placement with Turner Classic Movies and FOX sports, and a RAM Trucks BANDvan #tourtough commercial.
Press that have followed the band for some time call them "genre melding" and caution that you should try to catch a couple shows before deciding what they are all about. Every night they create a set list specifically for their audience.
Billboard Magazine says, "The Accidentals display a genre-hopping range of influences and some smart songwriting skills to go with their abundant musical chops" and PopMatters Magazine says, you can't define them by comparison to any one band, comparing them to a mashup of influences including, "The Beatles, The Decemberists, Sufjan Stevens, Led Zeppelin, Ani Difranco, Neko Case, Brandi Carlile, etc." NPR says, "they display equal interest in the focused musical forms of indie rock and pop and the expansive potential of orchestral arrangements, jam band open-endedness and impressionistic singer-songwriter expression."
Texas Lifestyle Magazine made The Accidentals their "must-see" band of SXSW 2018, and staff writer Daniel Ramirez raves about their live show, saying, "They are defiant, young, powerful, and undaunted. You're gonna wanna say you saw them before they were everywhere".
The Ohio Weather Band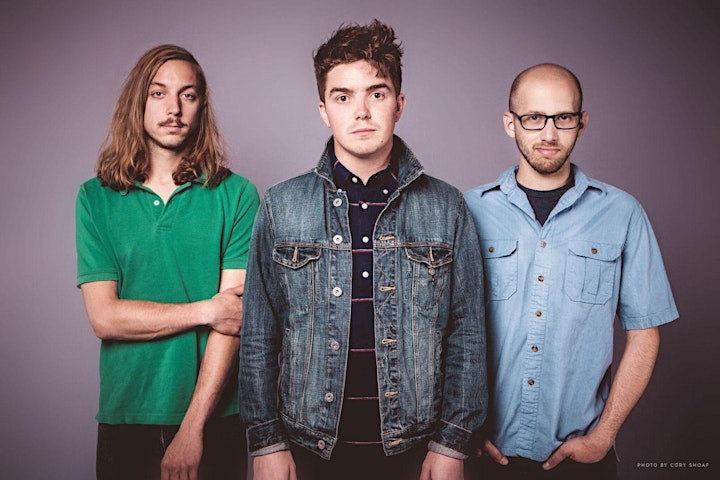 The Ohio Weather Band formed in a small town in Ohio­ before the members even realized it. Corey King (guitar/vocals), Derek Strata (bass/vocals) and Ray Lumpp (percussion/vocals) were friends long before bandmates. Corey had written songs for a solo EP ("Ohio Weather") and asked his friends Derek and Ray to perform on the record as bass player and drummer, respectively. At that point, the band was established.
In 2014, The Ohio Weather Band released their self­titled, debut album. Most of the album was recorded by the group, though they managed to salvage a few guitar and drum tracks from previous recording sessions. The album was produced, mixed and packaged solely by the band. This served as a local and regional launching pad for OWB: local magazines and newspapers supported the album and honored it as one of the best area albums in Cleveland, OH and Canton, OH. Shortly afterwards, The Ohio Weather Band went on a self­booked three week tour around the Midwest and Eastern US.
"Crooked Light" is the sophomore release by The Ohio Weather Band. The album was, again, self­recorded in various locations including a garage loft and the basement of a house in Akron, Ohio, in which the members currently live. Unlike the group's last, self­titled album, "Crooked Light" was not completely an in­house project. Spencer Martin joined the team to co­produce and co­mix the album. The result is an album with a fresh sonic perspective and evolved songwriting. Lyrically, the album projects the thoughts and experiences from skewed perspectives. Regarding the songs, Corey says, "It seems like there are simple, obvious meanings to the songs. But there's something bigger behind it."
Performers
Date and Time
Location
Beachland Ballroom
15711 Waterloo Road
Cleveland, OH 44110