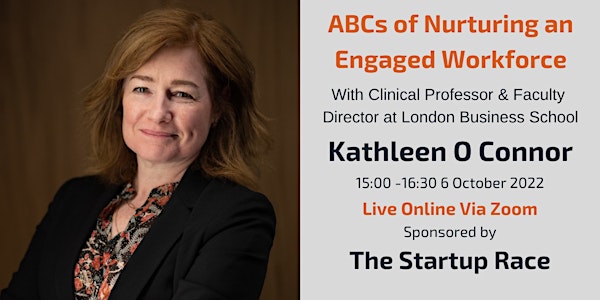 The ABCs of Nurturing an Engaged Workforce
Competing for new hires or retaining employees is a challenge for today's leaders. Whether struggling with "The Great Resignation" or...
About this event
Please join us for an exclusive online Zoom call with Kathleen O'Conner (London Business School) will be giving a presentation on the ABC's of Nurturing an Engaged Workforce.
Competing for new hires and working to retain current employees is a challenge for today's leaders. Whether one is struggling with 'the Great Resignation' or simply struggling to keep up in a tight labour market, it is worth considering how to best retain and engage great employees.
In this session, Kathleen will briefly review science of employee engagement and share an easy-to-use framework for nurturing engagement, even among dispersed workforces. Using real-world examples, she will help leaders see how they can implement the ABCs of Engagement framework.¨
WHO IS THIS EVENT FOR?
Entrepreneurs who want to recruit top talent
Members of the Virtual International Accelerator
Founders who want to find a CoFounder
Angel Investors who want to find startups to support
AGENDA
15:00 - 15:10 Welcome and Introduction of Kathleen
15:10 - 15:45 The ABCs of Nurturing an Engaged Workforce with Kathleen O'Conner
15:45 - 16:00 Questions & Answers
16:00 - 16:30 Breakout Rooms
1 - Networking
2 - Exclusive conversation with Kathleen for VIAR/VIP Members
16:30 - Close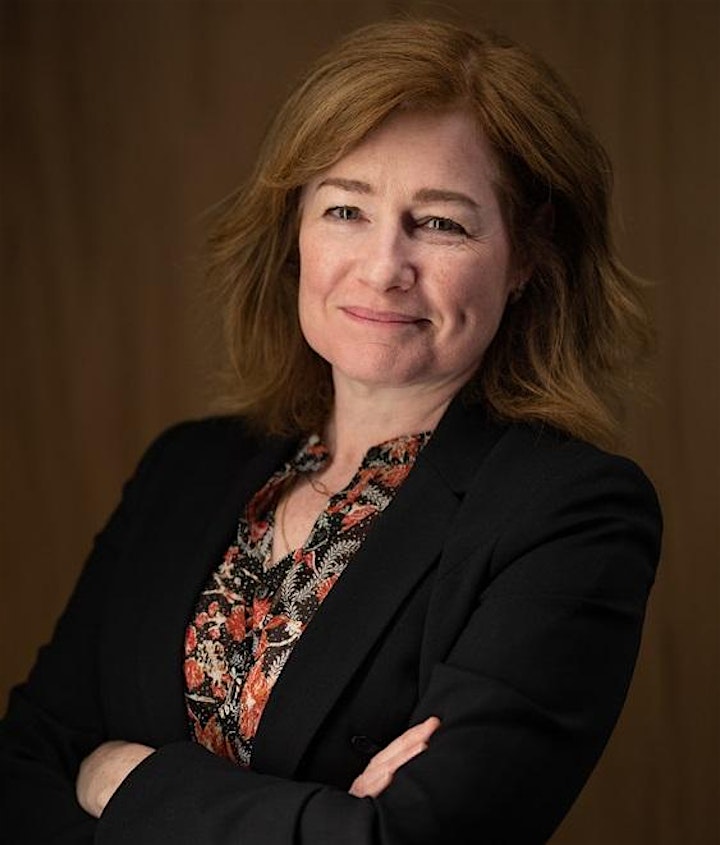 ABOUT OUR GUEST SPEAKER - Kathleen M. O'Connor, Ph.D.
Clinical Professor of Organisational Behaviour and Faculty Director of Executive Education, London Business School
Dr. Kathleen O'Connor has more than two decades of experience working with both senior executives and developing managers. Her focus is on improving leaders' capabilities to deliver better results through leading more productive, more innovative and healthier organisations.
A globally-recognised scholar, O'Connor's best known scientific research focuses on how to improve collaborations and how people can navigate common points of friction to get what they need. Recent work investigates how empathy and belonging can serve and sometimes sabotage employees. Her research has been honoured by awards from leading scholarly organizations, including the Academy of Management and the International Association for Conflict Management. O'Connor is also an award-winning teacher.
Her corporate clients are headquartered around the world and represent a range of sectors, including professional services, manufacturing, and not-for-profit. She co-directs the Women in Leadership and Women in Business executive programmes at London Business School
She received a B.S. from Cornell University, and an A.M. and Ph.D. in social and organizational psychology from the University of Illinois at Urbana-Champaign. She has held tenured and visiting faculty appointments at Rice University and the Kellogg Graduate School of Management at North-western University and, for more than 20 years, at Cornell University's Johnson College of Business.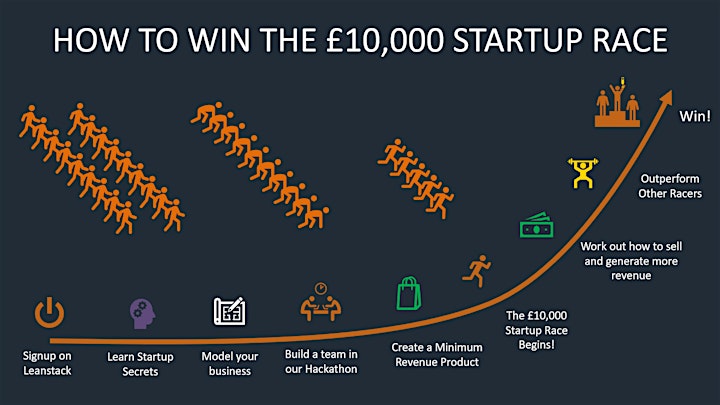 About The League of Entrepreneurs
The League of Entrepreneurs was Founded in April 2015 by James Shoemark and Michael Clouser who are CoFounders at The Startup Race.
James Shoemark is a Serial Entrepreneur and has been running Peer-mentoring groups for Entrepreneurs since 2010.
Michael Clouser is a Serial Entrepreneur as well. A former venture capitalist in the US, Mike was also with the Edinburgh-Stanford Link and co-founded the Edinburgh Entrepreneurship Club (E-Club). He also organized and coordinated the Scotland-Silicon Valley Link.
Want to watch the recordings of our previous events with famous Startup Founders and Investors?
Subscribe to our YouTube Channel here https://www.youtube.com/channel/UC-oyTgHoL31ygy6gy3JBr-Q/
Photography and recording at events
By attending an event we reserve the right to take photography and record footage of the event. If you don't want to be included, please let us know.
Contacting you post event
By agreeing to attend an event, we reserve the right to contact you post event. If you do not wish to be contacted, please let us know.
Want to help us form strong CoFounding Teams in Edinburgh by sponsoring our events?
You can then:
Display your company banner and literature at our events
Pitch your services to all the Entrepreneurs in the room
Be recommended to our online community
Follow up with potential customers
Sign more business
Please contact us via www.thestartuprace.com to discuss it further