Description
Join us for the 9th Annual Portland Fermentation Festival at Ecotrust!
October 18, 2018 6-9:30pm
Two tasting times available
Attend the Panel of Experts & demos
Kids 12 and younger get in for free
PLEASE NOTE: Online ticket sales end at NOON on Thursday, Oct. 18th and tickets will be available for CASH ONLY ($25 for the Panel of Experts and first tasting, $15 for the first or second tasting) at the door starting at 6pm the night of the festival.

Tim Root's awesome 2018 festival poster!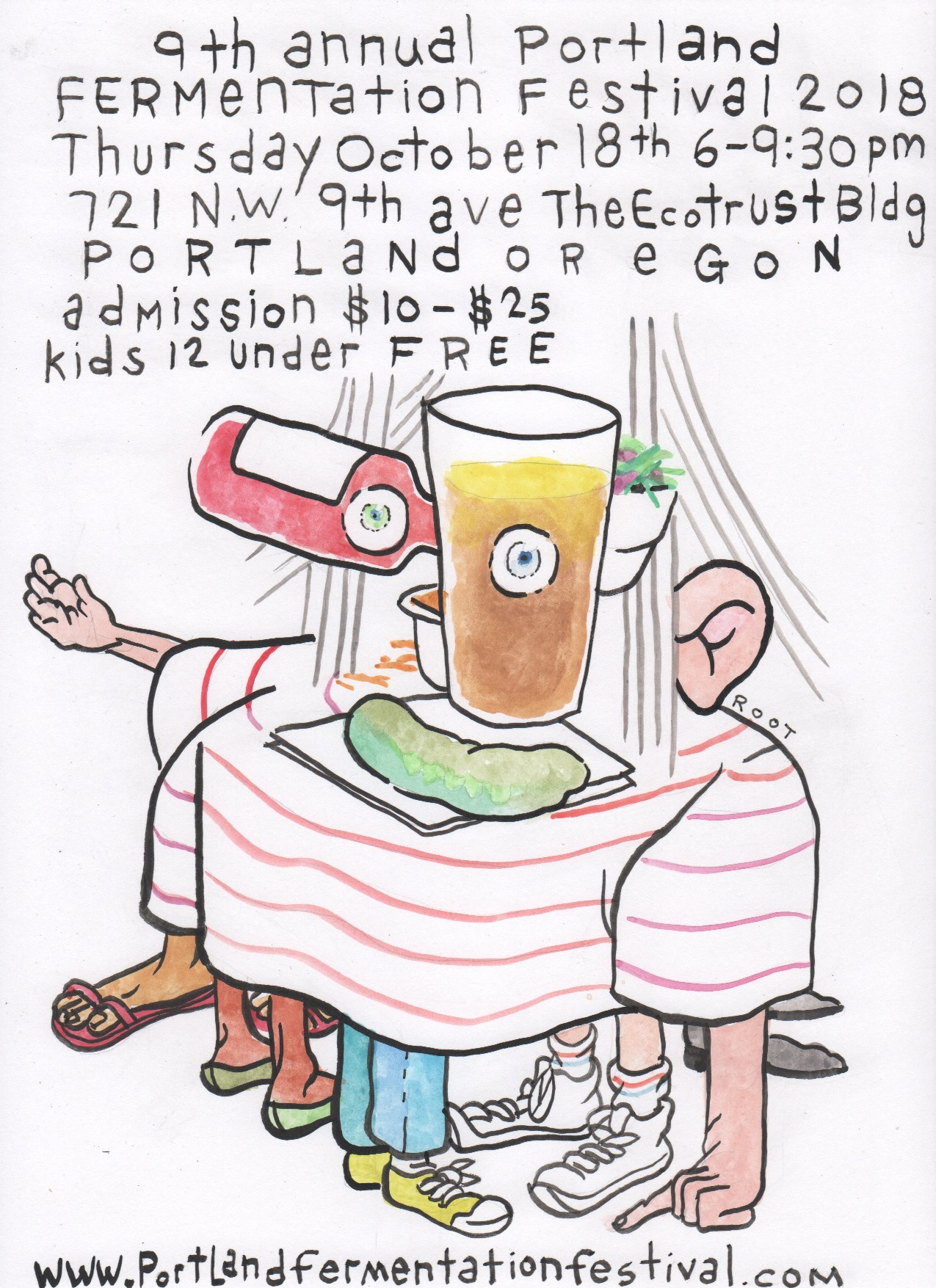 Don't miss this uniquely Portland, community-led STINKFEST!
Sample all sorts of super tasty, big flavored, national and international, creative food and drink ferments from the amateur and professional makers themselves at the first and second tastings.
Attend casual workshops on the mezzanine (topics TBA; in the past we've made cultured butter, natto, dairy-free fondue, yogurt cheese and more).
Learn from the masters, fermentation experts, at our 6-7pm Panel of Experts. Bring all of your fermentation questions and they'll answer them.
Newbies can try their hand at their first ferment at our First Time Ferment Bar.
Get tips and recipes from local masters, professionals and avid hobbyists (feel free to bring your homemade ferments for feedback and questions!).
Take a break or complete your evening with a meal on the beaufiful rooftop with delicious eats and Reverend Nat's Hard Cider, all along to music by DJ Jimbo!
NOTE: If you're a professional fermenter and have been approved to be an exhibitor, please choose the "exhibitor" ticket. If you're an amateur fermenter, please contact heidi.nestler@gmail.com to register.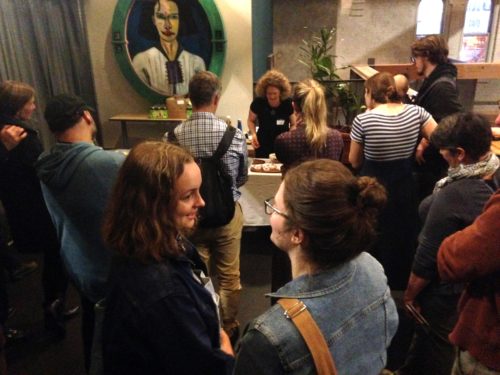 Heidi Nestler from Wanpakko Natto
Our demonstrations are a great way to get introduced to different ferments.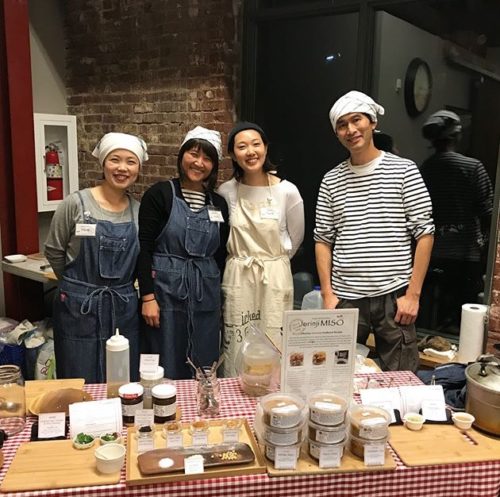 Local fermenters, Jorinji Miso.

We all look forward to welcoming you once again to the room of fizzy, stinky, bubbling deliciousness.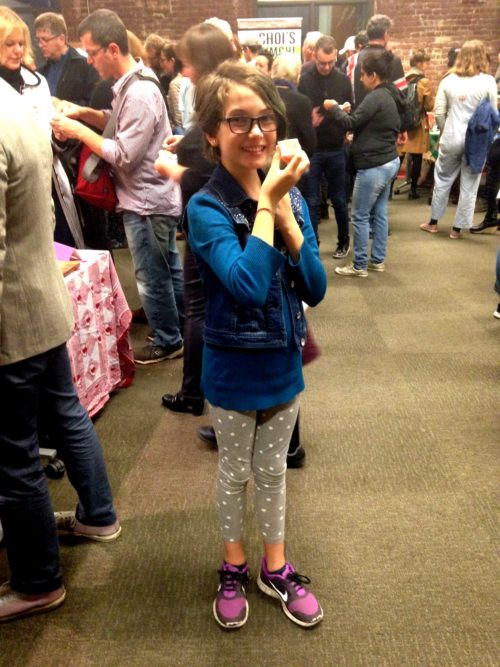 The beautiful rooftop is a great place for a break!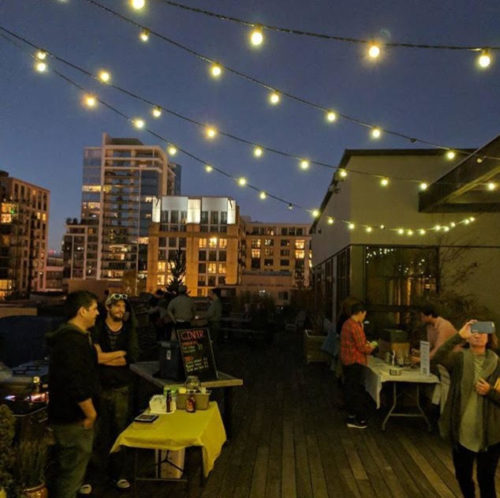 To stay up to date, follow our Facebook and Twitter feeds shown below. See you soon for some stinky fun!