Featuring Allison de Groot, Catherine Bowness & Bill Evans. Sponsored by Peghead Nation and Homespun Tapes.
About this Event
After registering, your Zoom link will be at the bottom of the confirmation email from Eventbrite. Please register using an email address you check regularly.
THESE WORKSHOPS WILL BE RECORDED AND MADE AVAILABLE TO PAID REGISTRANTS AFTER THEY HAVE BEEN EDITED.
Saturday, November 14, noon to 4 p.m. Pacific. Three 60-minute banjo workshops in bluegrass/three-finger and old-time/clawhammer style with a final all-group Q & A session. $25 includes admission to all workshops.
Workshops will be held via one Zoom link good for all afternoon. $25 covers all sessions - attend the workshop of your choice or join us for all sessions. Video recordings of all workshops will be available for later viewing on YouTube.
Once you pay for the workshops on the Freight site, you will receive a confirmation email with a Zoom registration link. When you use that link to register, you will receive the Zoom link for all workshops via email (it will also appear on your screen).
This is a hands-on, "take out your banjo and let's pick" afternoon with topics appropriate for all levels of banjo players. Don't miss this unique opportunity to learn up close from three of the best players and teachers in the world.
And catch the California Banjo Extravaganza in concert at the Freight, Saturday, November 14.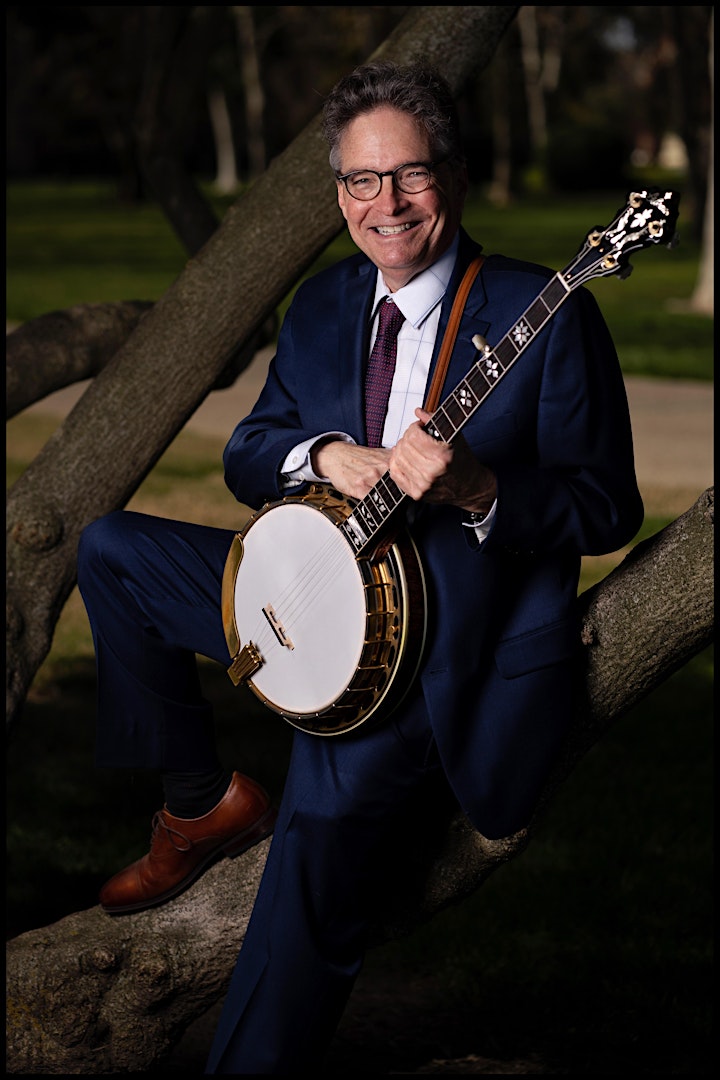 Session 1, noon to 1 p.m. Pacific Bill Evans: Using forward rolls to create Scruggs-style solos and driving backup (three-finger/bluegrass, all levels): Earl cracked a banjo atom when he utilized forward roll patterns using three right hand fingers to create driving leads and back-up. In this brand new session, I'll talk all about forward rolls, their variations and how to use them. We'll take a look at how they are used in solos (like "Fireball Mail" and "Will You Be Loving Another Man") and in down-the-neck roll pattern backup. Along the way, we'll learn two-measure forward roll patterns that you can drop into a wide variety of common bluegrass chord progressions. Tab examples are provided for everything covered in this session. This session is also designed for clawhammer players who wish to explore three-finger picking styles.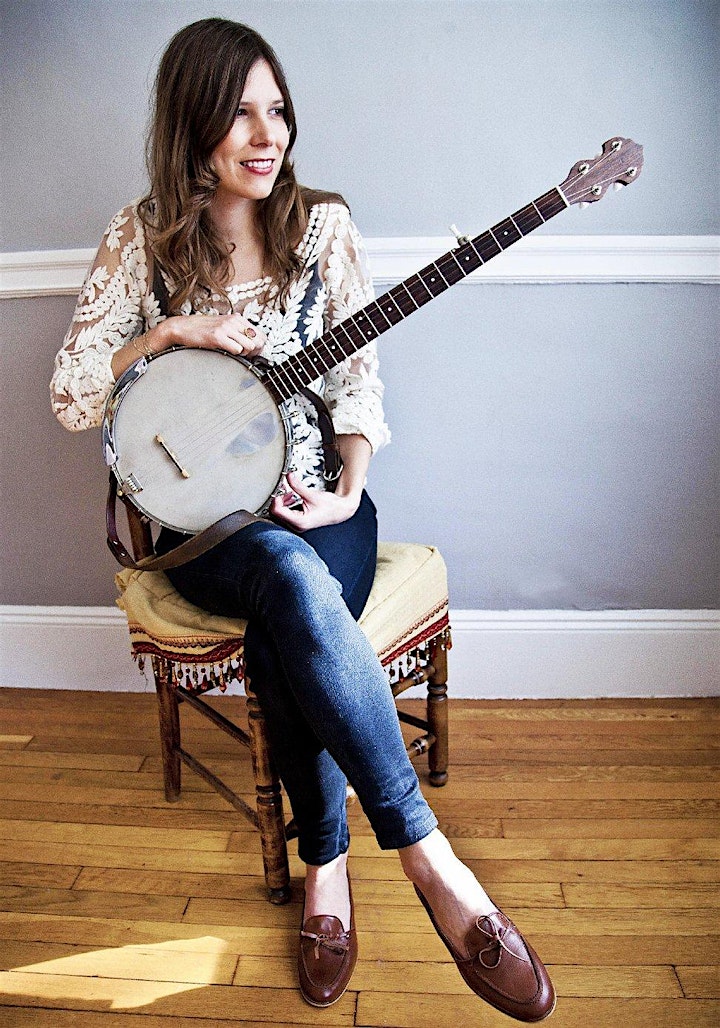 Session 2, 1:15 to 2:15 p.m. Pacific Allison de Groot: Matokie Slaughter's Whimsical Wizardry (all levels, old-time): Matokie Slaughter is one of my all-time favorite banjo players. She makes tunes that we've heard before sound totally unique and quirky. She uses unusual modes and note choices that give a tune a completely different vibe. We will learn a tune that Matokie plays with these special note choices. This session is appropriate for players from advanced beginner to high intermediate.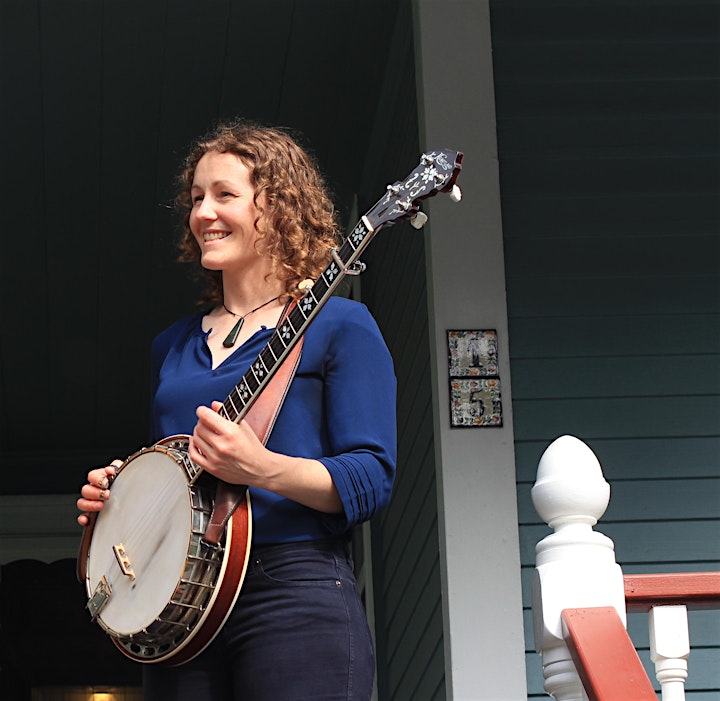 Session 3, 2:30 to 3:30 p.m. Pacific Catherine Bowness: Technique toolbox (three-finger/bluegrass, intermediate to advanced): I'll teach single-string scale shapes, arpeggios and scale patterns that I find useful in my own practice routing for improving technique, developing vocabulary for improvisation and increasing my knowledge of the banjo fretboard.
Grand Finale 3:30 to 4:30 p.m. Pacific Allison, Catherine and Bill and all students: We'll end our afternoon with an open ended Q & A, comparing styles and approaches, playing your requests and providing a concert preview.
About the teachers:
Allison de Groot combines love for old-time music, technical skill and a creative approach to the banjo forming her own sound – unique and full of personality. Her collaborations with Tatiana Hargreaves, Bruce Molsky's Mountain Drifters, the Goodbye Girls (with Molly Tuttle) and Nic Gariess have provided spaces to explore the role and depth of clawhammer banjo. Allison has toured all over the world, performing at events such as Hardly Strictly Bluegrass, the Newport Folk Festival, Celtic Connections, Rockygrass, and the Winnipeg Folk Festival. The music scene in her hometown of Winnipeg, Canada, immersion in Appalachian old-time communities, a performance degree from the Berklee College of Music in Boston and extensive touring throughout North America and Europe have all shaped her playing. Learn more about Allison by visiting https://www.allisondegroot.com.
"Allison de Groot is the kind of artist whose virtuosity is built on her strength as a player, performer and composer, combined with her appetite for new and old ideas. She's transforming the banjo in a beautiful way, both for herself and for others who enter her musical space." Bruce Molsky
Catherine Bowness Born in the small town of Marton, New Zealand, Catherine "BB" Bowness spent her early years working and living in her family's Fish-and-Chip shop. Although an unlikely origin for a bluegrass banjo player, New Zealand would offer BB her first introduction to the instrument, sparking a lifelong love and fascination. A world away from the heart of bluegrass, BB spent much of her childhood teaching herself the instrument, and through dedication and tenacity became New Zealand School of Music's first banjo student. Inspired by her New Zealand predecessors, The Hamilton County Bluegrass Band, BB was always drawn to the five-piece full band, and after heading to America in 2012 she co-founded her current group, Mile Twelve. Immersing herself in the traditions of bluegrass and having studied jazz performance at university, BB's banjo playing is an exciting synthesis of new and old ideas. Her euphoric energy and love of the genre are readily apparent in any of her live performances. Currently, BB lives in Cambridge, MA. Mile Twelve has won numerous IBMA awards, including 2020 New Artists of the Year and 2017 Momentum Band of the Year. BB is a winner of the 2015 Freshgrass Banjo contest and is a 2020 recipient of the Steve Martin Banjo Award. Learn more about Catherine by visiting http://www.catherinebowness.com.
"She demonstrates a command of the instrument and plays with great rhythmic clarity both in the traditional and progressive realms. J. D. Crowe co-mingles with the future," Tony Trischka
Bill Evans now calls New Mexico his home base but he's proud of the 28 years spent as a San Francisco Bay Area-based banjo performer and teacher and his years of collaborative work with the Freight & Salvage Coffeehouse. Bill has spent a lifetime bringing together folks who love and play the five-string banjo. His books Bluegrass Banjo For Dummies and Banjo For Dummies are among the most popular instructional books in the world. These days, you'll find Bill performing with flatpicking legend Dan Crary, with his solo show The Banjo In America and with Las Cruces, New Mexico's Hard Road Trio. Over the last twenty years, he has shared the stage with David Bromberg, David Grisman, Peter Rowan, Dry Branch Fire Squad, Kathy Kallick, and Jody Stecher, among many others. His latest release is Prime Time, recorded with flatpicking guitar legend Dan Crary and bassist Wally Barnick. Bill offers online lessons at www.pegheadnation.com, and hosts the Freight & Salvage Bluegrass Band Camp each January. Learn more about Bill by visiting https://www.billevansbanjo.com.
"I have played many concerts with Bill Evans and witnessed many workshops conducted by Bill. He is without question one of the finest performers on the banjo and equally wonderful as a teacher. He has special insights into the banjo and its many styles, and an easygoing way of revealing to students of all levels the art and intricacies of music-making on the 5-string banjo. Don't pass up an opportunity to study with Bill, I don't." Alan Munde
Media contact: Bill Evans, 510-575-7291125, bill@billevansbanjo.com
Questions? Email Bill Evans at bill@billevansbanjo.com.
Performers
Date and Time
Location
Refund Policy