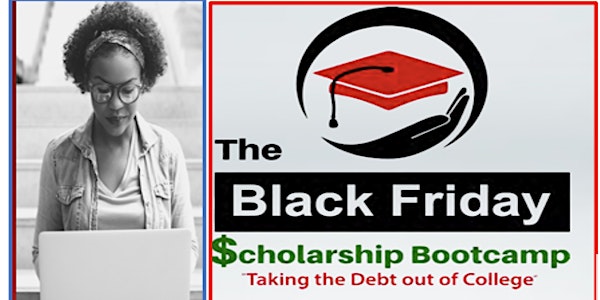 The 9th Annual Black Friday Scholarship Bootcamp (2022)
Black Friday Scholarship Bootcamp Teaches College-bound students and parents How to Win Scholarships and navigate College, Debt-free!
When and where
Location
Marygrove Conservancy 8425 West McNichols Road Detroit, MI 48221
About this event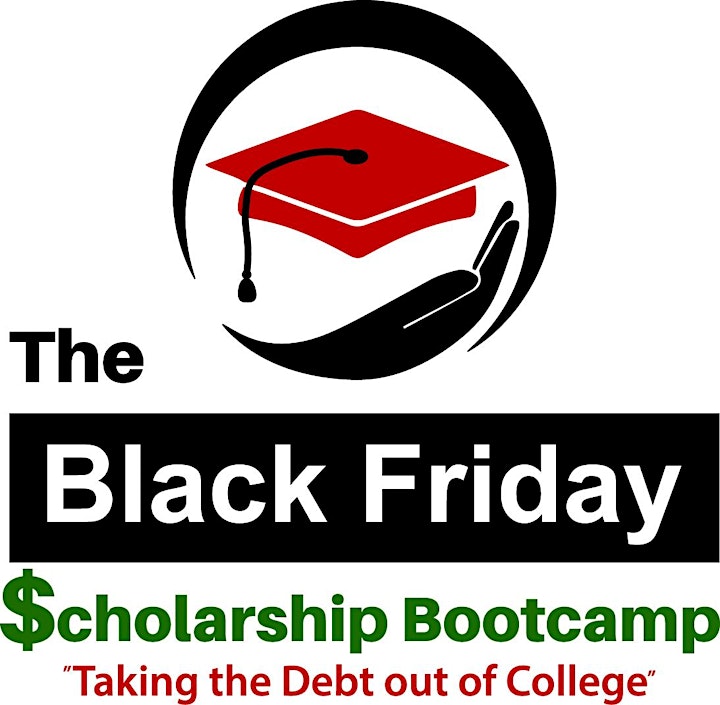 A Full -Day of Free Student and Parent Seminars (valued at $500.00)
Breakfast & Lunch Included
On Black Friday, while America might be out shopping for Christmas gifts, students who need to get on track to pay for college will be shopping for scholarships. Fresh Perspectives Seminars Founder Gwen Thomas, speaker and author of "The Parents Smart Guide to Sending Your Kids to College without Going Broke," is excited to welcome you to the 9th Annual Black Friday Scholarship Bootcamp! Our program has helped students win more than $19.5 million in scholarships and secure study abroad funding to more than 100 countries, and this year, we are excited to bring our program in person at Marygrove Conservancy and virtually via Zoom,
This year we will welcome and bring prominent Corporate executives, educational professionals, and business leaders to support students and parents in preparing for their college journeys and opportunities in the 21st Century careers and high-demand skills trades arena.
In addition to career simulations and ACT/SAT Prep Sessions for students, parents will have an opportunity to discuss FAFSA, student loan debt, and loan forgiveness. Leveraging Real Estate/Housing Mortgage Rates, investments, Insurance & Employee Benefit programs.
The Black Friday Scholarship Bootcamp is fun that you don't want to miss!
Important Notice:
The 2022 Black Friday Scholarship Bootcamp will be hosted in person, with some sessions hosted via Zoom, a virtual conferencing platform with the ability to facilitate our program's unique learning and networking experience. Now that the BFSB has gone global and virtual, we are excited to explore this new platform with you. Meet Hopin Here!
To participate in the Black Friday Scholarship Bootcamp, virtual attendees must download Zoom on their mobile app, desktop, or laptop.
You will receive a Zoom link reminder a few days before the event.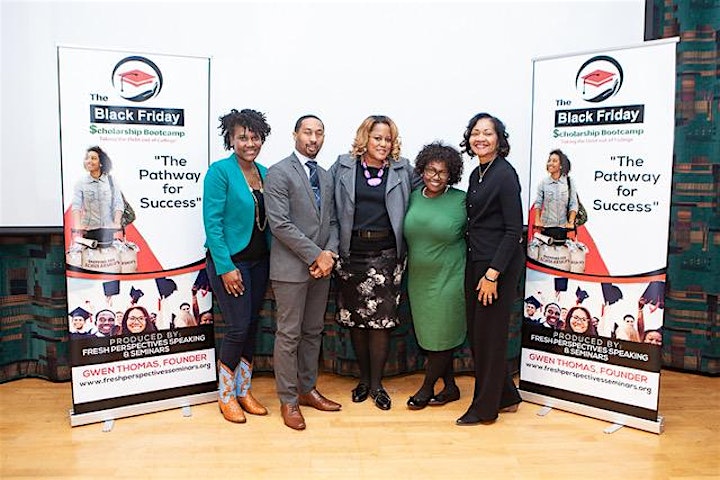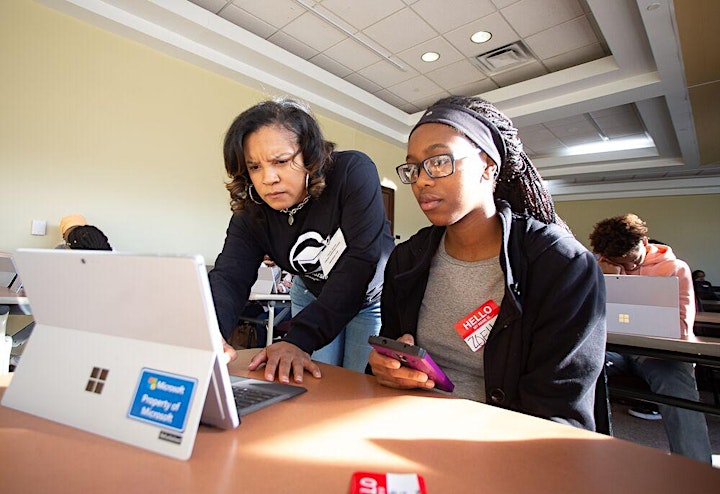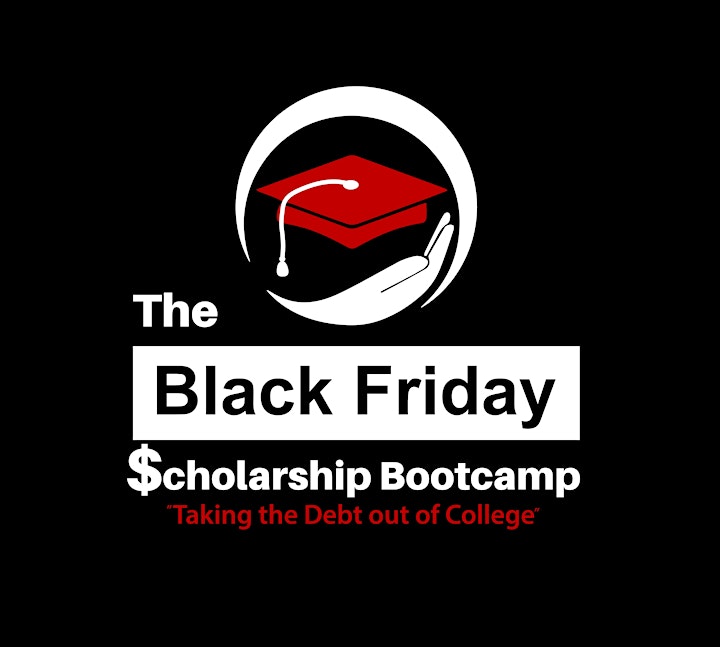 TENTATIVE AGENDA
BLACK FRIDAY SCHOLARSHIP BOOTCAMP AGENDA
FRIDAY - NOVEMBER 25, 2022
STUDENTS AND PARENTS MORNING SSESSIONS
Complimentary Continental Breakfast Sponsored by: Costco & Bimbo Bakeries
The Early Bird Catches the Worm! Student & Parent Roll Call
(Register for games, learn how to - WIN CASH, SCHOLARSHIPS, PRIZES & MORE)
8:55 am – 9:00 amWelcome
9:00 am - 9:30 amThe State of Education & The Employment Outlook: Where will the top jobs be in the next 4 - 6 years?
Tiffany Tilley, Board of Directors, Michigan Dept of Education Kimara P. Mayberry; President-Elect, Society of Human Resource Management
Dr. Rema Vassar, Board of Trustees Michigan State University, Professor Wayne State University
Moderator: Gwen Thomas, Founder/CEO Fresh Perspectives College & Career Readiness
Sponsored by: Michigan College Access Network
STUDENT MORNING SESSIONS
9:30 am - 11:00 amCareer Pathway Program (WitGritFit Game)
The Student Career Lab: A Look Inside the Career of your Dreams
Speakers: Emily Worsnopp, Avid Adventures, NY
Jacintha Phua, Singapore (streamed for out-of-state attendees) Moderator: Lloyd Banks, Chairman Fresh Perspectives College & Career Readiness
Sponsored by: MGM & Fresh Perspectives Seminars
CONCURRENT STUDENT SEMINARS
11:00 am -12:00 pmMaking Money as a College Athlete: Marketing your Brand according to new NCAA Rules
Speakers: Jimmie Strong, Sports Agent, Paris McCurdy: NBA, NFL & CFL Ball State University, Coach Reggie Wynn, Rising Stars Recruiting
Anika McEvans; Asst. Athletic Director, Detroit Public Schools Moderator: Toine Murphy, Critical Connection Consulting Sponsored by: Gwen Thomas PR, Inc.
11:00am to 12:00pmCollege Admission, what it takes to get into the school of your dreams & what value schools bring
Bethany Collins, University of MI Flint, Dr. Remi Vassar, Eastern MI University,
Moderator: Chelsea Carter, Debt-free Scholar: Computer Engineer, 2021 Graduate Kettering University
Sponsored by: University of Michigan, Eastern Michigan University
PARENT MORNING SESSIONS
9:30 am – 10:30 amHousing/Real Estate/Finance. Learn about leveraging strategies to buy a home, build value and wealth that can pay for college.
Speaker: Mishele Winbush
Sponsored by: First Merchants Bank
BREAK – 30 minutes (visit sponsor tables, interviews, photos, networking)
11:00 am – 12:00 noonHow to leverage Term or Whole Life Insurance to build wealth, pay for kids college and fuel your retirement.
Speaker: Mardi Woods, Agent
Sponsored by: New York Life
12:00 pm to 12:30 pm
Complimentary Lunch – Sponsored by Metro Equity Collaborative
12:30 pm - 1:45 pm (For Students/Parents)"The Road to Winning the Scholarship Game"
Conference Keynote - Speaker Gwen Thomas, Founder/Brainchild, Thought Leader "The Black Friday Scholarship Bootcamp" & Author of The Parents Smart Guide to Sending Your Kids to College Without Going Broke" Moderator: Cameron Thomas-Shah, U.S. Diplomat, Hanoi, Vietnam Sponsored by: Eastern Michigan University, Michigan State University Federal Credit Union, Fifth Third Bank
BREAK – 15 Minutes
STUDENTS AFTERNOON SESSION
2:00 pm - 3:00 pmWinning the ACT/SAT Game: How to Raise your Scores, Win Scholarships and Be Admitted to College
Sponsored by: Dr. Clarence Nixon, President/CEO TLAB – Accelerated Learning Center
Sponsored by: TLAB & SGRX
STUDENTS & PARENT SESSIONS
2:00 pm - 3:00 pm (Students/Parents)Students Orientation to 21st Century Careers in Corporate America, Post Covid-19: Panel Discussion
Dr. Stacy L. Leatherwood, Henry Ford Health Systems,
Christine Burkette, CEO Promising Integration Consulting Firm, Inc.
Asia Johnson, Program Analyst, Jacobsen Daniels, Recent grad, Tuskegee University
Moderated by: Jason Lawson, Assistant Vice President at WSP USA
Sponsored by: JMA Logistics, WSP
3:00 pm - 4:00 pmWhat parents & students need to know about 2022 -2023 FAFSA & Loan Forgiveness
Speaker: Gwen Thomas, Fresh Perspectives Seminars
Sponsored by: Michigan College Access Network, Fifth Third Bank
4:00 pm – 4:30 pmGwen Thomas, Book Signing/Announcement of Prizes, Winners, Scholarships
Sponsored by: MGM & Fresh Perspectives Seminars
Scholarship SaturdayNovember 26, 2022
10:00 am – 12:00 pm (Virtual)
"How to Write Winning Scholarships" separate registration
Register here: Black Friday Scholarship Saturday (fee) Featuring – Gwen Thomas, Scholarship
Sponsored by: Black United Fund