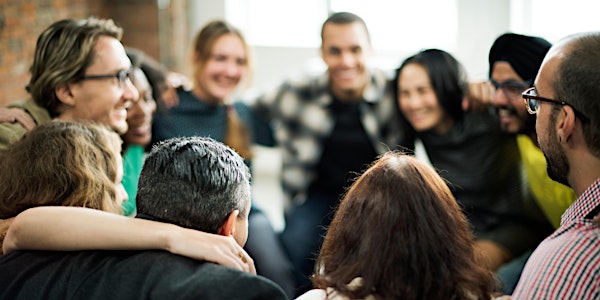 The 90-Day Relationship Experiment™ - Landmark Program for Singles!
Welcome to the "2.0" version of our landmark program. An exciting new approach to dating and relationships!
Date and time
Wednesday, March 29 · 5 - 6:30pm PDT
Refund Policy
Refunds up to 1 day before event
About this event
1 hour 30 minutes

Mobile eTicket
Experience the Magic of Evolutionary Relationships
What better way to level up your relationship skills...
Than by practicing them in an actual relationship? (After all, it takes two to tango!)...
In which mistakes are not only allowed but encouraged?
In this experiment, every practice relationship acts as a stepping stone in your journey towards:
Becoming a more open, loving (and skilled) partner.
Resolving past relational trauma.
Identifying your blindspots, needs, and boundaries.
Triggering your next personal breakthrough.
The best part?
You'll have partners who are genuinely excited to support you every step of the way!
And our expert team of coaches will be there to guide you through it all.
Why This Experiment? How Did It Come About?
I created this program for two reasons. One is to provide an alternative framework to what I call "Terminal Relationships" and the second is something I call "Relationship By Lease." See the videos below for more info:
How it Works:
Starts March 29 and Ends June 21.
Every Wednesday night @ 8pm EST (5pm PST) for 90-120 mins on Zoom.
All sessions recorded so you don't miss a thing.
Connection games as a group and 1-on-1.
You'll go on 4-5 limited-time practice relationships that are random or chosen.
The Journey:
The First 30 Days:
Your first 30 days will be learning relationship skills and playing connection games 1-on-1 with your cohort mates. This is where we set the container and make our agreements.
We'll learn about the practices and activities we'll do together and have a common frame of reference for how this will work.
We'll get to know each other as a group with communication games.
We'll get to know each other as individuals, with relationship skills-building and games we will play 1-on-1 in breakout rooms. So you are learning and practicing while getting to know your cohort.
The Next 60 Days:
In the next 60 days, you'll have a total of 4 practice relationships: three 7-day relationships and one 21-day relationship. All expertly guided by our coaches.
You'll discover your relationship partners randomly through a drawing, so you never know who you will get. For your 21-day you have the option of choosing your partner directly.
You'll set intentions for what kind of relationship you'll create with each partner (friendship, romantic, etc).
You'll receive our Relationship Activities List, and together decide with your partner what you want to do and what kind of container you want for your relationship: be it friendship, romantic, etc.
You don't have to be single to attend. Again, these are practice relationships with a set end date. So you can be in a partnership and still participate and see what you learn!
Lastly, there may be a surprise in-person gathering for our integration. Remember, this program is an experiment for us too so if everyone wants that, we'll create it! We're desire-based!
Full Schedule of Classes:
NOTE: All calls are on Zoom at 8pm EST (5pm PST)
Wed, Mar 29 Kickoff!
Wed, Apr 5 Group Games on Masculine/Feminine Polarity
Wed, Apr 12 Group Games on Desire & Relationship Containers
Wed, Apr 19 First 7-Day Relationship
Wed, Apr 26 First "Breaking Upwards"
Wed, May 3 Second 7-Day Relationship
Sat, May 6 In-Person Gathering in NYC
Wed, May 10 Third 7-Day Relationship
Wed, May 17 Integration Week
Wed, May 24 21-Day Relationship Begins
Wed, May 31 Relationship Day 7 Practices
Wed, June 7 Relationship Day 14 Practices
Wed, June 14 Breaking Upwards Day!
Wed, June 21 Integration / Completion
What You'll Get
Guided experiences to get to know yourself and each other.
Community and support.
On-the-spot coaching.
Get loved up and elevated after a long day/week.
Perspective and knowledge to create your best love story.
**Get your tickets soon--the first cohort sold out within a week, we fully expect this to sell out soon!
DETAILS:
*This is open to the public. Zoom link will be provided .
Or check out all events on our website: https://www.tantrany.com/
This program will be facilitated by several of our top coaches, including:
Your Lead Facilitator
About the organizer
We offer classes & workshops, singles & dating events, and private coaching to help both singles and couples have more intimacy, connection, and pleasure.  We have events monthly in 25+ cities worldwide.