Description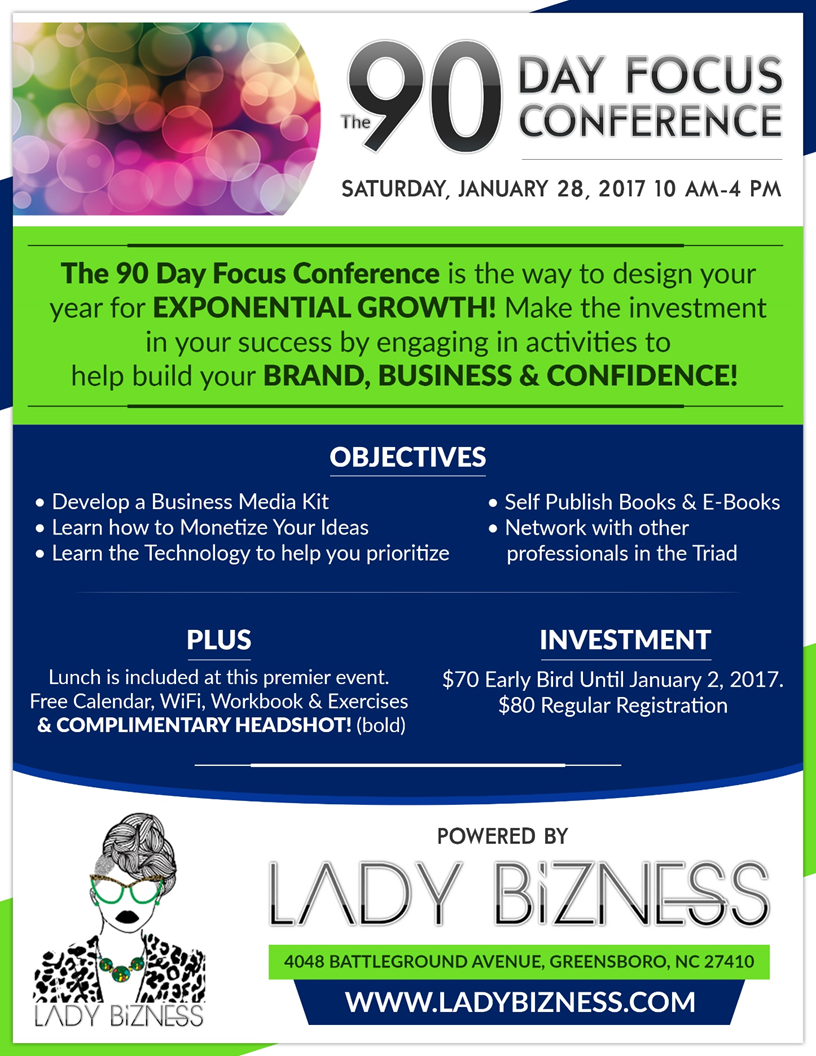 The 90 Day Focus Conference is the way to design your year for EXPONENTIAL GROWTH! Make the investment in your success by engaging in activities to help build your BRAND BUSINESS & CONFIDENCE!
OBJECTIVES
Develop a Business Media Kit
Learn How to Monetize Your Ideas
Learn the Technology to help you prioritize
Self Publish Books & E-Books
Network with other Professionals in the Triad
PLUS
Lunch is provided at this premier event
A Free Calendar, Wifi, Worksbook and Exercises.
& COMPLIMENTARY HEADSHOT!
INVESTMENT
$70 EARLY BIRD until January 2, 2017
$80 Regular Registration
#LadyBizness Approved