The 8th Annual "Fashion 500" Awards Weekend

Sunday, April 30, 2017 from 3:00 PM to 11:30 PM (EDT)
Event Details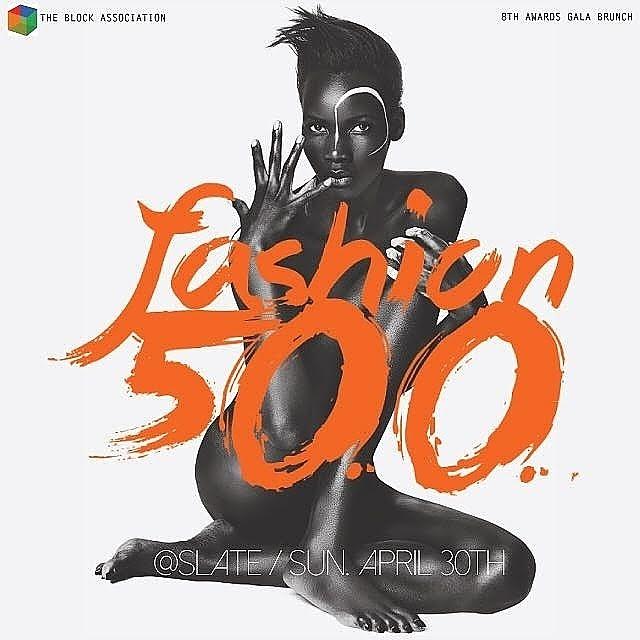 The long awaited, but never rushed, #thegrammysoffashion aka THE "FASHION 500" weekend is but only 7 Days AWAY ! it's the #aprilisblackfashionmonth finale weekend event honoring people of color who have made an impact to the fashion industry over the years, to be held at first @ The Coffe Shop ( 29 Union Square West & @ SLATE ( 54 West 21st bet 5th & 6th Avenue ).  Start shopping now for "stylish & fashionable spring-like "GALA attire" for this 8th year edition event. 

Firday April 28th , 2017 from 6pm-2am
@The Coffee Shop ( 29 Union Square West )
Years ago we had only hopes that @theFashion500 would grow to the height it's at now. @theBlockAssociation has built so many great relationships, friendships, & network connections from this ONE event. However we needed to right a wrong that's been a thorn on our side for years. Due to "financial constraints" we never handed our first class  of honorees their awards (oops). So guess what? We've decided to host a Pre-Fashion 500 reception on 
Friday April 28th
 to correct history. 8 years in the making, 500 alumni @aundreus @lirisc @ursulastephen @rosiephilidor & @camillemcdonald have all agree to meet up at @cheersfridays
to graciously accept their much deserved awards!
8th Annual "Fashion 500" Awards
The Main Event
Sunday April 30, 2017 from 2pm-12am
@Slate ( 54 West 21st bet 5th & 6th Avenue )
We are setting up the largest gathering in one room of ppl of color that contribute daily to the fashion industry EVER! Fashion is a BILLION DOLLAR industry that ppl of color have made an impact in, not just by our spending power, but also simply the way we DRESS! We influence style just by how we WEAR something! But there's NO accolades for the ppl in our community that have become pioneers for it! We're beyond pats on the back...you deserve better! @thefashion500 recognizes those individuals that DO. Even if "they" DON'T! Sunday April 30th at @slateny will be that day! Don't be fashionably late to this! We promise you BIGGER & BETTER this year.
This event is a NO COVER event but there is only ONE requirement for admission. You must attend in high fashion attire, Fashion 500 ready is a must to get into this event. Come support your favorite Honoree looking your Sundays Best!
Gents: Suits , tuxedos , Formal Attire ,Hard Bottom Shoes
( No Denim , Athletic wear , Sneakers , hats )
Ladies: Formal/Gala Attire , Cocktail dresses and Heels 
( No Denim , Flats , sandals ) 
you will be confronted by two doorman!
any Questions , Press , Vendors , Table reservations , birthdays please contact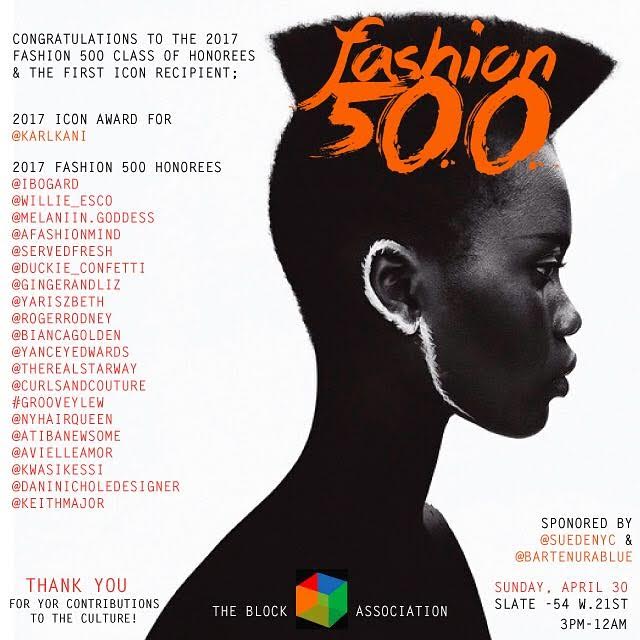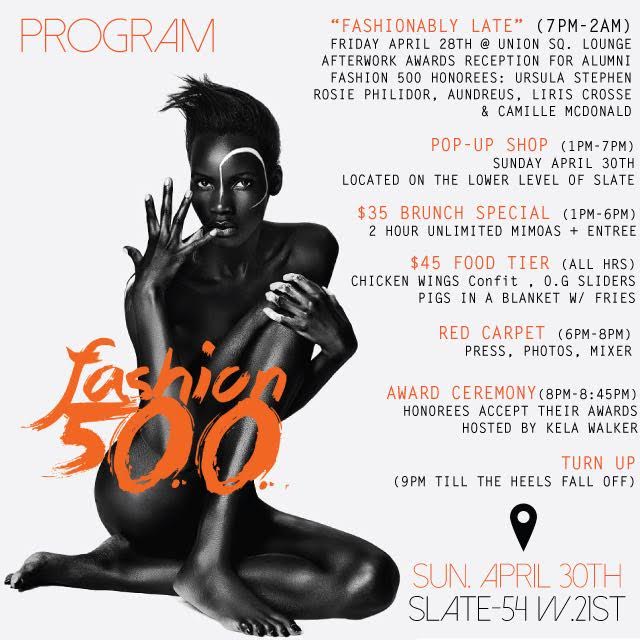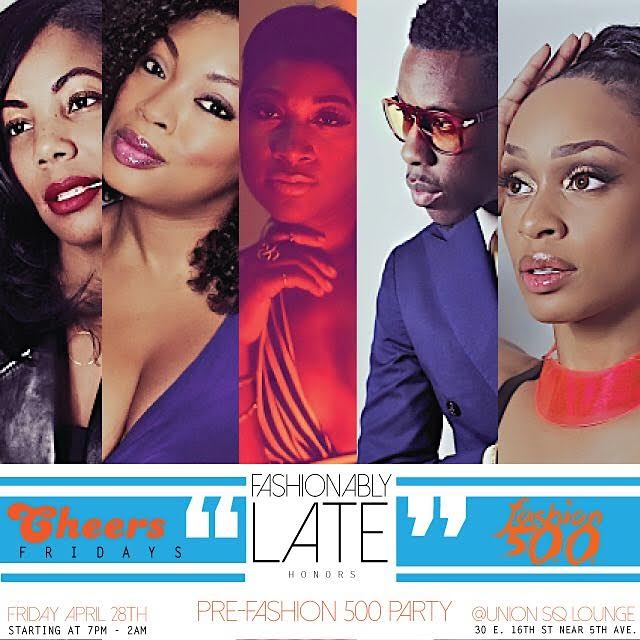 RSVP AT
carlitohaciano@gmail.com
for "FASHIONABLY LATE"
When & Where

Slate NY
54 West 21st Street
New York, NY 10010


Sunday, April 30, 2017 from 3:00 PM to 11:30 PM (EDT)
Add to my calendar
The 8th Annual "Fashion 500" Awards Weekend