Description
The 80s Kids present An 80s-Themed Variety Show
The 80s KidsThe 80s Kids are a RAD group of performers from Houston's Station Theater. They have come together over a mutual love of 80s pop culture.
Inspired by their actual experiences growing up in the 80s, they have created a totally tubular variety show featuring live music, sketch comedy, improv comedy, and more.
If you liked the 80s, you will love this show! Like, FER SURE!
Cast: Caryn Fulda, Christopher Fusselman, Daniel Williams, Hugo Pedraza, Jamie West, Jesse F. Garson, Jessica Brown, Jorge R. Carrillo-Rosa, Katie Morgan, Levon Allen, Lisa H. Beckman, Patrick Simmons, Paul Gallegos, Steve Patlan, Teresa Rocknic
Beer provided by: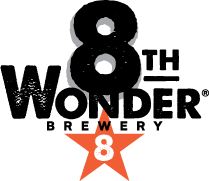 ---
Tickets: $8 advance purchase online; $10 at the door

Show time: 6:00pm; Doors open at 5:45pm | All shows BYOB
Station Theater
1230 Houston Avenue, Houston, TX 77007
StationTheater.com | info@stationtheater.com | 832.786.0413

Street parking is available on Dart Street or in the lot in front of Revolution Dojo. Please be mindful when parking in front of area homes as some driveways are difficult to see. General Admission seating.
Please arrive 10-15 minutes before showtime. All shows are BYOB. Shows are recommended for 18+ due to possible adult humor. 17 & under are welcome at the discretion of the accompanying adult. Please see our ticket policies at stationtheater.com/shows/ticket-policies-information.