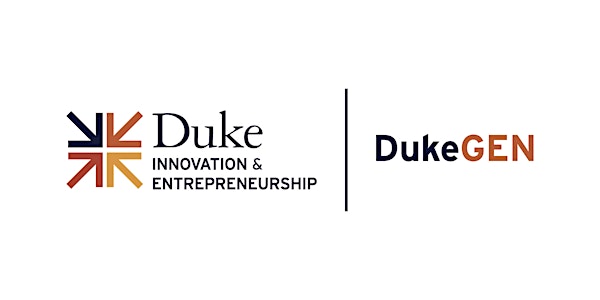 The 7th Virtual & 39th DukeGEN Multi-City Networking Event - Africa
Join 7th virtual DukeGEN Networking event for Africa
Date and time
Thursday, August 11, 2022 · 10 - 11am PDT
About this event
Join the 7th DukeGEN networking event for entrepreneurial-minded Duke alumni and friends in Africa.
We will have a short key-note from the Secha Capital by Brendan Mullen MBA'13 on African private equity scene for small and midcap firms followed by Q&A session moderated by Sergey Khusnetdinov MBA'13.
Brendan J. Mullen is a co-founder and Managing Director of Secha Capital, an early-stage impact private equity firm in Southern Africa.
Secha started in 2017. Its first fund invested in ten South African companies, creating 200+ jobs with an average revenue growth of 12x.
Its second fund scales its Operator-Investor model at $50M. It focuses on growth equity investments into established Southern Africa SMEs in large, ignored "boring" sectors. Secha Capital II announced a first close in June 2021 and has made three investments since then.
Brendan was previously a consultant with Bain & Company in its Johannesburg office. Previous to Bain, Brendan worked as a Venture Fellow at SJF Ventures. He spent five years as a bond analyst at Putnam Investments and holds an MBA from Duke University.
After the key-note participants would be assigned to 3 break-out rooms dedicated to: Entrepreneurship, Angel & VC investments, and first steps into entrepreneurship & angel investments.
About Secha Capital
We are a young and diverse team with experience in finance and management consulting. We've worked at the likes of Bain, BCG, Goldman Sachs and 10+ small, growing businesses and we leverage that expertise to create real, actionable results with and for SMEs.
Patient capital private equity firm managed by entrepreneur-focused operating managers. We view "missing middle" investment as "growth capital arbitrage" and address the management gap via "human capital arbitrage" in order to align incentives for financial returns and impact.
We find and fund SMEs that others do not. We complement growth capital with boots-on-the-ground human capital. We work with you to implement our Accelerator Toolkit and Skills Transfer Playbook to realise financial return and job creation.
About DukeGEN Networking Events
The DukeGEN Networking Events provide a chance for entrepreneurial-minded Duke alumni to meet one another. They happen three times a year, and are voluntarily organised by Duke alumni, for Duke alumni, students, faculty and staff. Since 2008, we've held over 499 networking events with a cumulative total of 25,000+ Duke attendees.
About the organizer
DukeGEN is one of the top organisations supporting entrepreneurship on Duke's campus. Started in 2008, we run over 30 events a year including the Elevator Pitch Competition, the Duke Start-Up Challenge, the DukeGEN Startup Speaker Series (formerly Entrepreneurship Education Series), the DukeGEN Start-Up Showcase Events, and the multi-city DukeGEN Networking Events. DukeGEN has over 9,000 members from Duke's entrepreneurial community and supports students, faculty, staff, alumni, parents, and friends of Duke.