Description
Please join us for an exciting African Professionals Speaker Series event focused on homeownership opportunities in Massachusetts, featuring Chrystal Kornegay, Undersecretary for the Department of Housing and Community Development (DHCD) of the Commonwealth of Massachusetts. This event is sponsored by Mortgage Master.
Undersecretary Kornegay will share career development advice from her experience, provide an overview of current trends in the real estate industry, and information on the assistance available to first-time homebuyers in Massachusetts.
Other resources at the event:
Rosella Campion ( Mortgage loan officer, Mortgage Master) to explain the process of home buying and securing the right mortgage

Angelo Nuby (MassHousing Mortgages) and Elliot Schmiedl (One Mortgage) to explain the two state-backed Mortgages for first-time homebuyers.

Bruce Linsky - Real estate attorney to answer legal questions

Abraham Glaser -a realtor for affordable housing units.

Brian McDonough - a resource person on how to build wealth by investing in real estate.

JVS Career Services
Who is this event:
Anyone who wants to connect with African Professionals in MA

Anyone who is seeking to develop his/her career

Anyone who is thinking of owning a home in the next three years

Anyone with questions on homeownership in Massachusetts

Anyone who is interested in investing in rental properties
Event Agenda:
5:30 pm: Networking and Appetizers
6:00 pm: Welcome Remarks & Updates
6:15 pm: Keynote Speaker Chrystal Kornegay
7:00 pm: Panel Discussion and Q&A with Mortgage Master
7:45 pm: Networking
8:30 pm: Closing
More about the keynote speaker, Chrystal Kornegay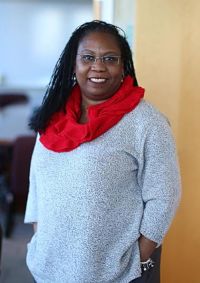 Chrystal Kornegay's passion for creating projects and programs that result in stronger communities for modest income working families is evidenced throughout her 20+ years' experience in community development. In January 2015, Ms. Kornegay became the Baker-Polito Administration's Undersecretary for Housing and Community Development. Prior to that, Chrystal was Urban Edge's President and Chief Executive Officer. She is a 2012 graduate of the Achieving Excellence Program at Harvard University's Kennedy School of Government, holds a Master's Degree in City Planning from the Massachusetts Institute of Technology and a Bachelor of Arts from Hunter College.
Chrystal is known for her directness and good humor. She enjoys cities, traveling to discover our world and spending time with family and friends.
Sponsored by