His Eminence, Timothy Michael Cardinal Dolan, Archbishop of New York, cordially invites you to
About this event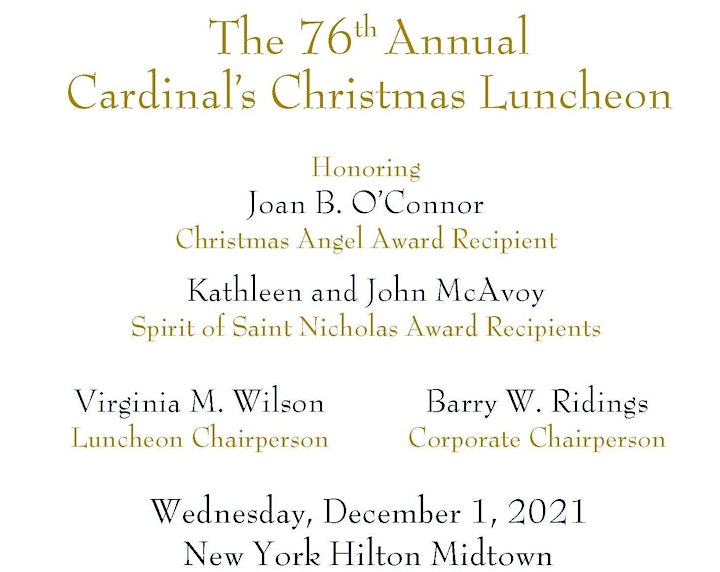 This annual event benefits the women and children served by the agencies and programs affiliated with Catholic Charities of the Archdiocese of New York
Sponsorship opportunities are as follows: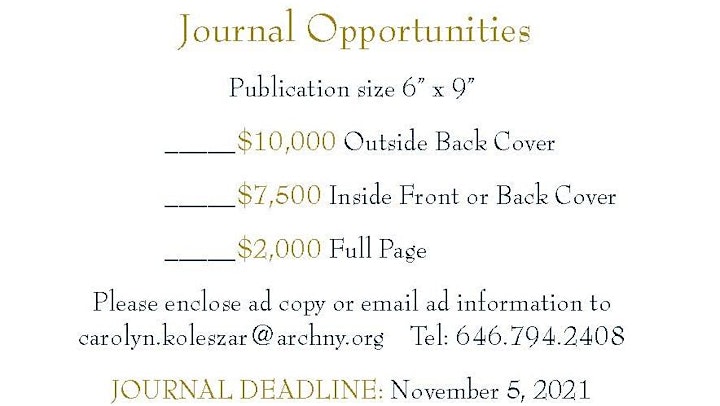 Please respond prior to October 28 if you wish to be listed in the program. All contributions are fully tax-deductible.
Please direct inquiries to Anne MacGillivray:
646-794-2433 | anne.macgillivray@archny.org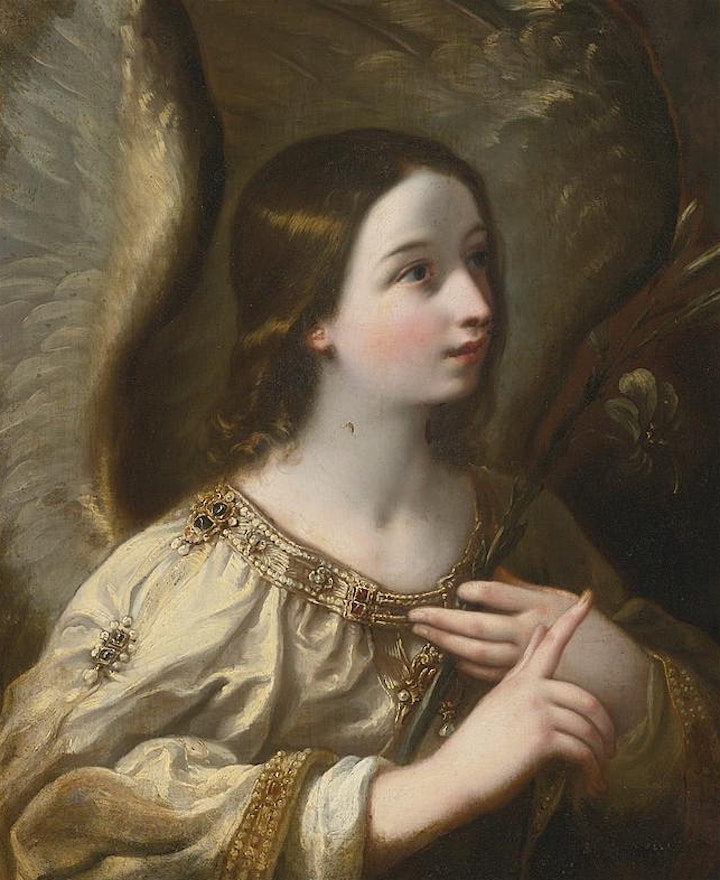 Organizer of The 76th Annual Cardinal's Christmas Luncheon
Our Mission
The Catholic Charities of the Archdiocese of New York seeks to uphold the dignity of each person as made in the image of God by serving the basic needs of the poor, troubled, frail and oppressed of all religions.
We collaborate with parishes, as well as non-Catholic and Catholic partners, to build a compassionate and just society. Through a network of administered, sponsored and affiliated agencies, Catholic Charities delivers, coordinates, and advocates for quality human services and programs touching almost every human need.