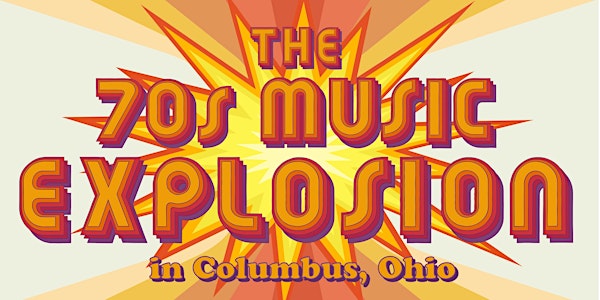 The 70's Music Explosion in Columbus, Ohio
Come see our new exhibit and take a trip back to the Columbus music scene in the 1970's!
When and where
Location
Columbus Historical Society 717 West Town Street Columbus, OH 43222
About this event
TAKE A TRIP BACK TO THE COLUMBUS MUSIC SCENE IN THE 1970'S!
The Columbus Historical Society's The 70's Music Explosion in Columbus, Ohio exhibit will introduce you to those individuals and groups who shaped the music. Find out what it was like to be a musician or just a music fan in Columbus in the Seventies. Revisit memories. If you are too young to have experienced the Seventies for yourself, visit the times that shaped your parents and grandparents and gave birth to the classic music which is still heard today.
CHS is located in Franklinton at 717 West Town Street, which is just west of State Route 315 and just east of Mount Carmel West.
ADMISSION TO OUR EXHIBITION IS FREE, BUT TICKETS MUST BE RESERVED IN ADVANCE.
Need to change or cancel your ticket reservation? Please email us at info@columbushistory.org and we will be happy to help!
We look forward to seeing you at our exciting exhibit!
Please check our Facebook page and your email on the day of your visit to check for weather closures or in the event of a COVID-19 closure.
Please check our website for our current COVID-19 policies.