Location
Hilton Baltimore Hotel
401 W. Pratt Street
Baltimore, MD 21201
United States
Description
Greater Baltimore Urban League's
The 60th Annual Whitney M. Young Jr. Gala & Dinner with Valerie Jarrett as Keynote Speaker.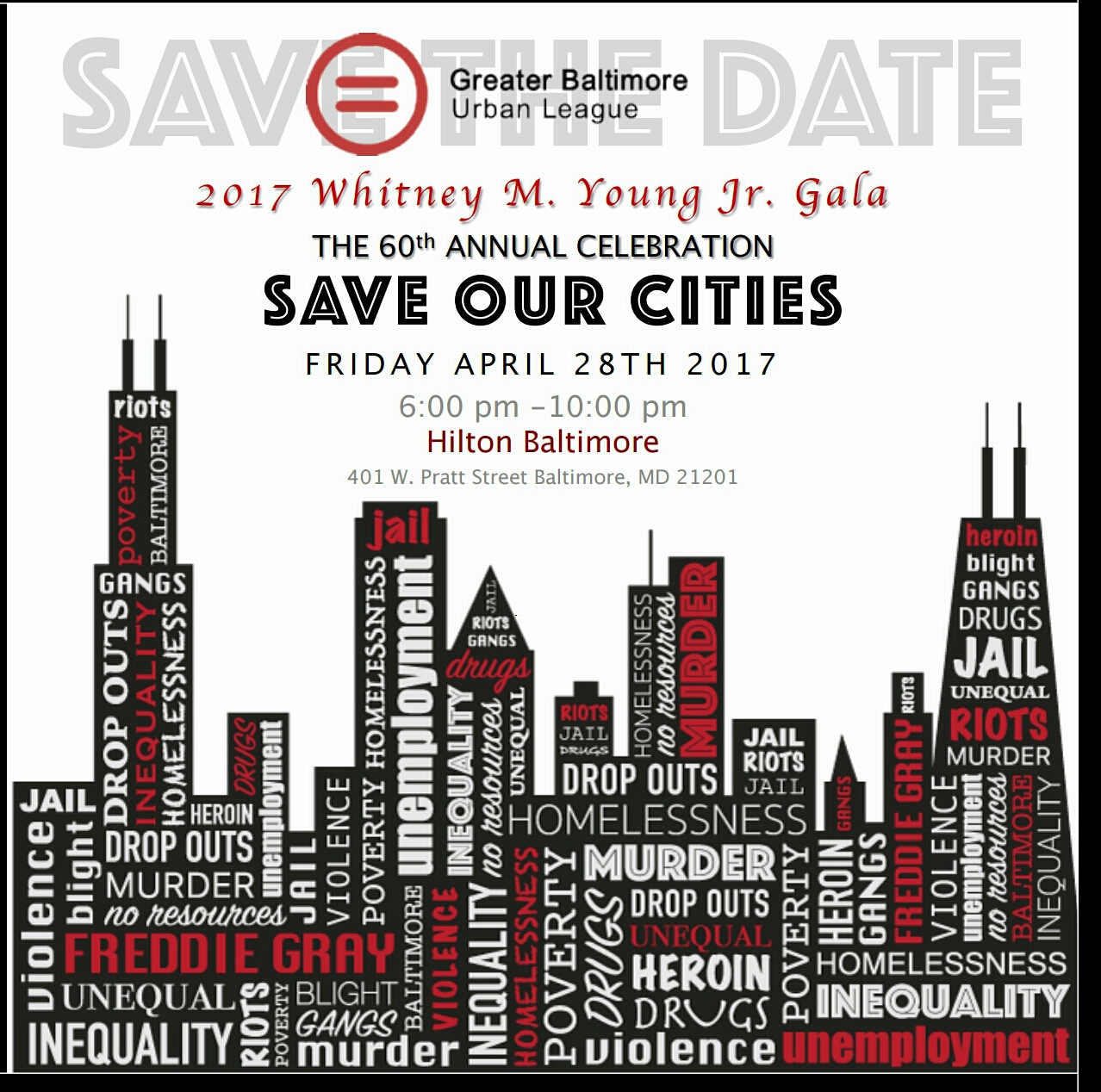 The Whitney M. Young Jr. Dinner and Gala is the League's principal fundraising event. All proceeds benefit our Education & Youth, Workforce Development, small business programs and new initiatives. This year we will celebrate 93 years of service to the community. Every year since its inception the Gala has grown to attract more and more individuals and corporations who embrace the mission of the Urban League.
Invitations to sponsor the Gala are extended to corporate, small business, professional and individual partners who welcome the opportunity to enhance their outreach efforts to the communities we serve. We are hopeful that you will once again support the Gala as one of the lead sponsor's at the Platinum level. Typically the event draws between 600-700 attendees from the public and private sectors, including elected officials, corporate leaders, community partners and private citizens.