Description
STOP THE MADNESS!
If you are like most people, about 80% of the time and effort you are currently putting into your job search is COMPLETELY WASTED.

How do you know if this applies to you?
Are you getting no meaningful results from the dozens (or hundreds) of HOURS OF EFFORT you have already put in?

Are you becoming more and MORE FRUSTRATED with your search, and starting to withdraw from others?

Are you finding that the more time you spend on your job search, the MORE CONFUSED you are about what you are looking for?
Here is the good news -- it is NOT YOU that is broken, it is THE SYSTEM and the work activities you are focusing on THAT ARE BROKEN.

(Even if you are not in active job search mode yet, LEARNING HOW TO WORK THE SYSTEM EFFECTIVELY will set you up for success in your next career transition.)
The course starts with a powerful re-framing of how "job search" actually works, and you will immediately see WHY things haven't been working for you up to now.

Then, over the 6 week duration of this course, (running from Wednesday 15th February to Tuesday 28th March) you'll be guided through a detailed step-by-step set of activities that will: (i) help you develop better clarity about the work you love to do; (ii) allow you to create powerful, authentic language to communicate your compelling value story, and; (iii) teach you how to become much more effective at networking and uncovering meaningful opportunities.
The course contains a mix of video webinars, group work activities, reading materials, and individual work assignments.

Eventbrite is only being used to manage the registration and payment process; the event date shown on Eventbrite is the formal start date of the 6 week program. Once participants are registered for the course, they will receive more detailed instructions, the course outline, and the course schedule via email from Tim Ragan at Career Constructors.

This course is based on the published career manual (Re)Boot Your Career: A Blueprint for Finding Your Calling, Marketing Yourself, and Landing Great Gigs, and is being taught by co-author Tim Ragan. All course participants will be provided electronic copies of the full book and work assignments. (The book is currently available on Amazon in both e-book and p-book versions for those interested in finding out more about the book and the course outline and flow.)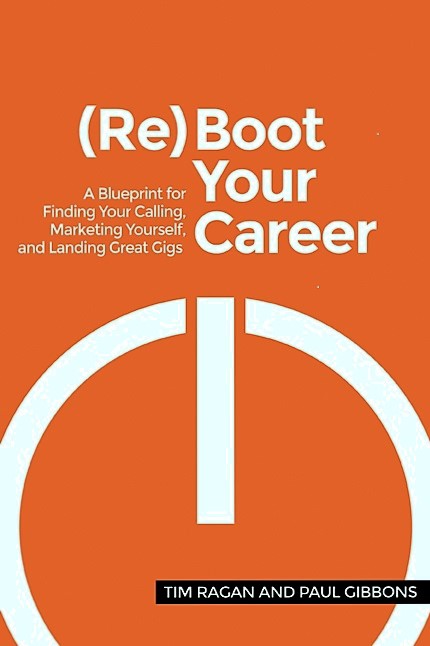 If you have any questions regarding this course, please contact Tim Ragan at tragan@careerconstructors.com.