The 6 Simple Steps to achieve Financial Independence
About this event
Do you have a dream of Financial Independence?
Do you have a dream to do whatever you enjoy the most without worrying about running out of money?
Do you have a dream to spend more time with your loved ones without worrying about being laid off?
Do you want to have a business of your own that has unlimited upside potentials, which can be passed on many generations?
If your answer to any of the above questions is "Yes", then you should join us at this webinar.
We will share with you a 6-step approach to financial independence. You are guaranteed to reach your dream following these 6 simple steps.
If you want to keep your option open, we will share with you how to start a business of your own, an opportunity with unlimited upside potentials...
Please click here or click the link below to register the webinar.
https://docs.google.com/forms/d/1aNkXsbiMZMTO1iOz3pkaILs7RSv134wVt7j4QD79Vig/edit?usp=sharing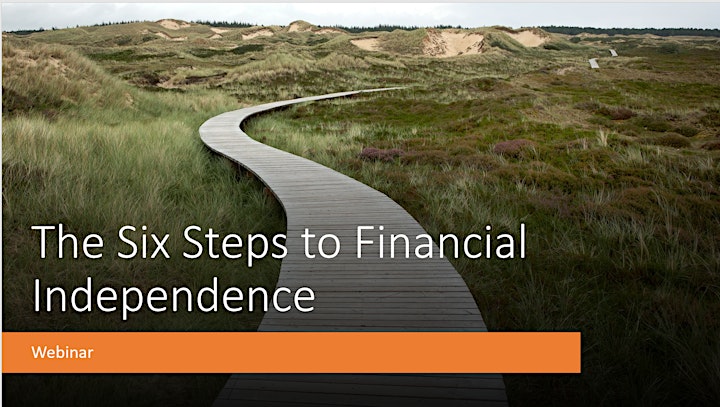 Organizer of The 6 Steps to Financial Independence
Duo is a financial strategist, he works with a team of experts specialized in designing strategies to help families to grow their investment consistently with reduced risk and taxation, to help people to build a business with unlimited passive income potentials, to help individuals, families or businesses to plan for their retirement, to protect their families and assets, to plan for their kids educations etc.