The Event is Free and While We Are Still Here Welcomes​ "Pay What You Choose'" Support To Help Us Honor Harlem's History
About this event
While We Are Still Here (WWSH)
Presents
The 5th Annual Sugar Hill Music Festival
In Tribute to the Mizell Brothers and Gil Scott-Heron
With
▶️ Burnt Sugar, in tribute to the Mizells
▶️ Charenee Wade, in tribute to Gil Scott-Heron
▶️ Sugar Hill Quartet with Special Guest James Carter
▶️ Duane Eubanks Quintet
Emcee, Joyce Jones, radio host and producer
Saturday, September 25, 2021
2:00pm
Sugar Hill Luminaries Lawn
Edgecombe Avenue and W. 155th Street
Harlem, NY
In addition:
Reading Across Harlem
"Reading Across Harlem" features an interview with legendary poet Abiodun Oyewole, founding member of The Last Poets and self-described "author, musician, mentor, father, lifelong learner." Hank Williams, of Lehman College, will interview Abiodun.
Branches of the Tree of Life: The Collected Poems of Abiodun Oyewole, 1969-2013 will be available for purchase, courtesy of 2 Leaf Press.
The event is free and your admission helps While We Are Still Here honor Harlem's History
✅ Please see Ticket button
While We Are Still Here acknowledges the generous support of the J. Rosamond Johnson Foundation and Melanie Edwards, without whom this project would not have taken place.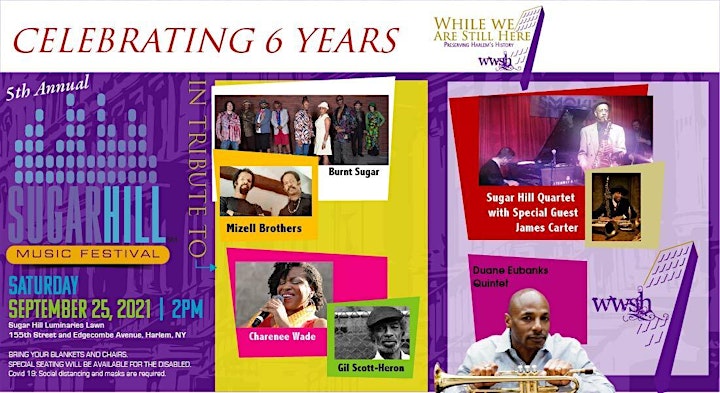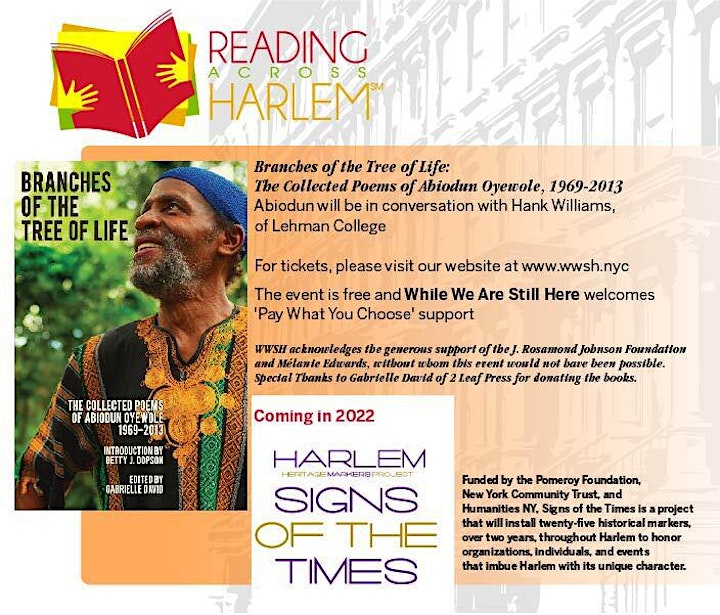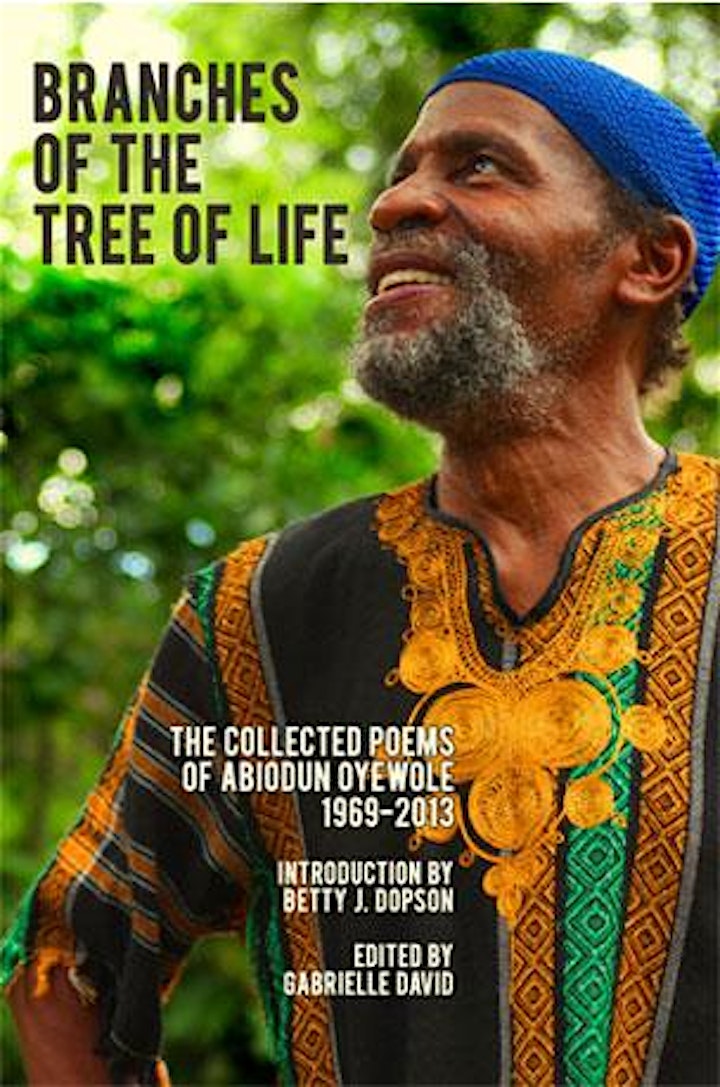 Organizer of The 5th Annual Sugar Hill Music Festival