The 5th Annual Links Derby Day Party for Education Fundraiser
Description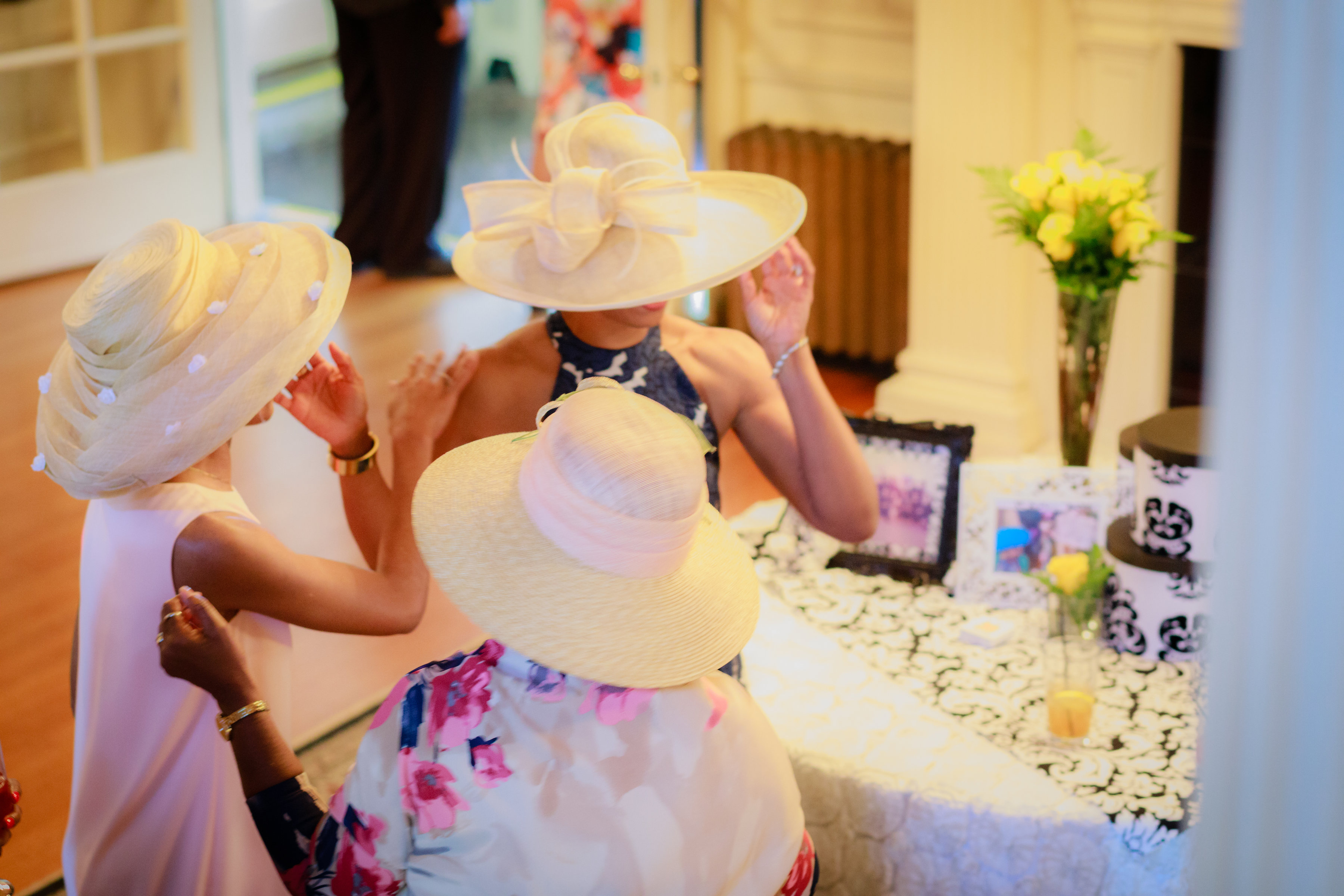 The 5th Annual Links Derby Day Party for Education is presented by The Jackson County (MO) Chapter of The Links, Incorporated. Proceeds support the chapter's scholarship and educational programs and benefit The Links, Foundation Incorporated.
The Links, Incorporated, founded in 1946, has a membership that consists of nearly 15,000 professional women of color in 288 chapters located in 42 states, the District of Columbia and the Commonwealth of the Bahamas and the United Kingdom. It is one of the nation's oldest and largest volunteer service organizations of extraordinary women who are committed to enriching, sustaining and ensuring the culture and economic survival of African Americans and other persons of African ancestry.
Core values of the organization are Friendship, Integrity, Honesty, Service, Commitment, Family Relationships, Courage, Respect for Self and Others, Legacy, Confidentiality, Responsibility, and Accountability.
The members of The Links, Incorporated are influential decision makers and opinion leaders. The Links, Inc. has attracted many distinguished women who are individual achievers and have made a difference in their communities and the world.
Last year our collegiate scholarship funds helped send 13 students to 11 different colleges, including 2 HBCU's. Our scholars achieved an average Fall 2018 GPA of 3.31 (2 students received a 4.0). In addition, we were able to provide nearly twice that number of elementary and middle-school, NSBE Jr. members with scholarships to attend the Spring 2019 National Society of Black Engineers Conference and science competition in Detroit, Michigan.
Our efforts, right here in the Kansas City metropolitan area are successful due to active community engagement with supporters like you.
Come out and celebrate the Kentucky Derby race with us and enjoy a fabulous afternoon of food, friends, fashion and FUNdraising!
Thank you in advance for your contributions to support our local community.
The Jackson County (MO) Chapter of The Links, Incorporated
Marion Spence Pierson, M.D. FAAP - President
Shani Tate Ross - Vice President
Tammecca Maxwell - 2019 Derby Day Chair
Callie Merritt-Jones - 2019 Derby Day Co-Chair
FAQs-
Is there a listing of previous sponsors of The Links Derby Day Party for Education?
YES-
Best Harvest Bakeries
Blue Cross/Blue Shields
Burns and McDonnell
Custom Engineering
Donald E. Maxwell Law Firm
Francis Family Foundation
Georgia Clark
Hallmark Cards
Husch Blackwell
KC Power & Light
Kelly and Mike Scanlon
Kissick Construction
KSHB Television
Linwood Shopping Center
Lockton Company
North 40 Development
Perfect Output
Ross & Associates
SE3
Sprint Foundation
Stan Johnson & Associates
The Sprint Center
Truman Medical Centers
Tshibanda & Assoc.
Turner Construction
Village Pediatrics, LLC.
Waddell & Reed
How can I or my company become a Derby Day Party Sponsor?
You can become an elite DERBY PREMIER, TRIPLE GOLD CROWN, RED ROSE or DERBY CROWN sponsor by emailing your commitment to: Jacksoncounty@linksinc.org .
Please contact us for details on how to make your company's tax-deductible donation today.

Where can I go to learn more about The Jackson County (MO) Chapter of The Links, Incorporated?
Information about our members and the work we are doing to transform our community through friendship and service can be found at: www.jacksoncountymolinks.org
How can I contact the organizer with any questions?
For questions or concerns, please reach out to us at: Jacksoncounty@linksinc.org
Do I need my ticket to enter the Derby Day event?
We do require that all guests present their tickets at the door to gain entry into the venue.
What is the event attire?
DERBY FABULOUS, INCLUDING HATS (OF COURSE).