Description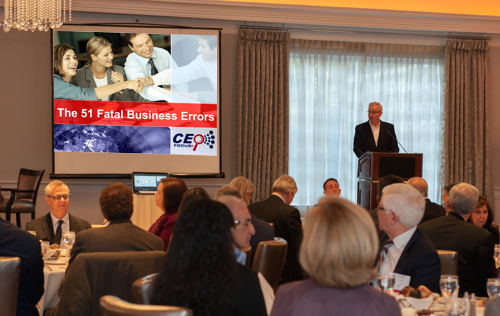 The 51 Fatal Business Errors
and how to avoid them
Sponsored by: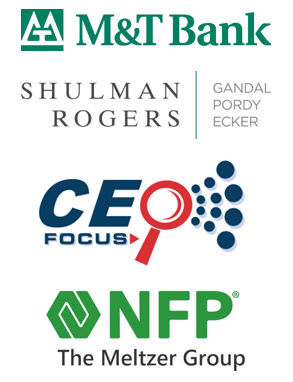 We are offering a CEO interactive workshop to get CEOs excited about closing out the year on a high note.
This is terrific chance for you to meet other CEOs like yourself, as well as tackle some great business issues. This is NOT a sales pitch. This is a chance to experience the power of a room full of business owners who want to take their companies to the next level.
Please note: this particular event for owners, CEOs and Presidents of companies with at least $1 Million in revenue and 10 or more employees. We want to create a comfortable place for like-minded business owners to gather to focus on their businesses.
Please reserve your place as soon as possible so you do not miss out.
A few of the issues we will cover during the presentation are:
--> 3 errors that cause high turnover
--> 7 errors that will directly reduce profitability
--> 2 errors that will never let you raise your prices
--> 3 errors that will cause you to lose customers
We will start off with a Panel Discussion of key information to the business owner from five experts:
A light breakfast will be provided. Come prepared to get fired up about closing 2018 on a high note. Call Ron Wills with questions at 301-873-0448 and register today to reserve your seat.