The 501(c)(3) Book Club: The Art of Relevance
Actions and Detail Panel
The 501(c)(3) Book Club: The Art of Relevance
Thu, February 2, 2017, 5:30 PM – 7:30 PM PST
Description
What do the London Science Museum, California Shakespeare Theater, and ShaNaNa have in common?
They are all fighting for relevance in an often indifferent world. The Art of Relevance is your guide to mattering more to more people, whether you work in a museum, library, church or after-school program.
Join Nina Simon, executive director of the Santa Cruz Museum of Art and History, for an early evening conversation about her book.
Jim Brown, program officer at the Community Foundation, will facilitate the conversation and start with some questions for Nina.
We'll have fun! Pizza provided!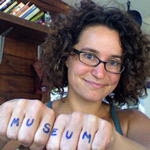 Nina Simon has been named a "museum visionary" by Smithsonian Magazine for her innovative approach to design. Nina received the American Alliance for Museums' Nancy Hanks Memorial Award in 2012, and was named one of the 50 most "powerful and influential people in nonprofit arts" by the Western States Arts Federation in 2012 and 2013. Nina is the author of The Participatory Museum (2010) and the popular Museum 2.0 blog. Nina holds a B.S. from Worcester Polytechnic Institute in electrical engineering and mathematics. She loves waking up in the redwoods every day.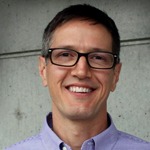 Jim Brown is is the program officer/grants manager at the Community Foundation. Previously, he was the grants and technical assistance program manager at Arts Council Santa Cruz County and the executive director of the Diversity Center. He has served as a board member for Santa Cruz NEXT and a member of our Diversity Partnership committee.