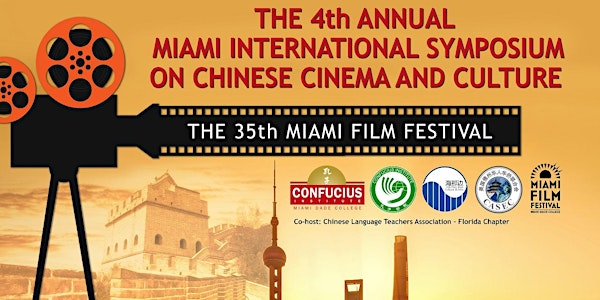 The 4th Miami International Symposium on Chinese Cinema & Culture
Event Information
Location
Room 7128, 500 NE 2nd Ave
Miami, FL 33130
Description
You are cordially invited to attend the 4th Miami International Symposium on Chinese Cinema and Culture – with the theme of "Chinese Cinema and Global Chinese Teaching" in Miami, Florida, USA, during March 16-17, 2018. This event is part of the official program of the 35th Miami Film Festival (MFF) which will be held during March 9 -18, 2018.
This symposium is organized by the Confucius Institute at Miami Dade College, Miami Film Festival, Miami Dade College, and co-hosted by the Chinese Language Teacher Association – Florida Chapter and other collaborators in the U.S. and China.
This symposium aims to examine the role of Chinese cinema in facilitating the Chinese language teaching in global context as well as other related topics. The attendants will have opportunities to interact with Chinese language teaching experts and Chinese film professionals from the U.S. and China. The topics under discussion at the symposium will include Chinese language teaching using Chinese films, Chinese film and culture, and global promotion of Chinese language, film and culture. A special panel discussion will be conducted by directors of Confucius institutes on Chinese language, cinema, and culture.
Symposium program: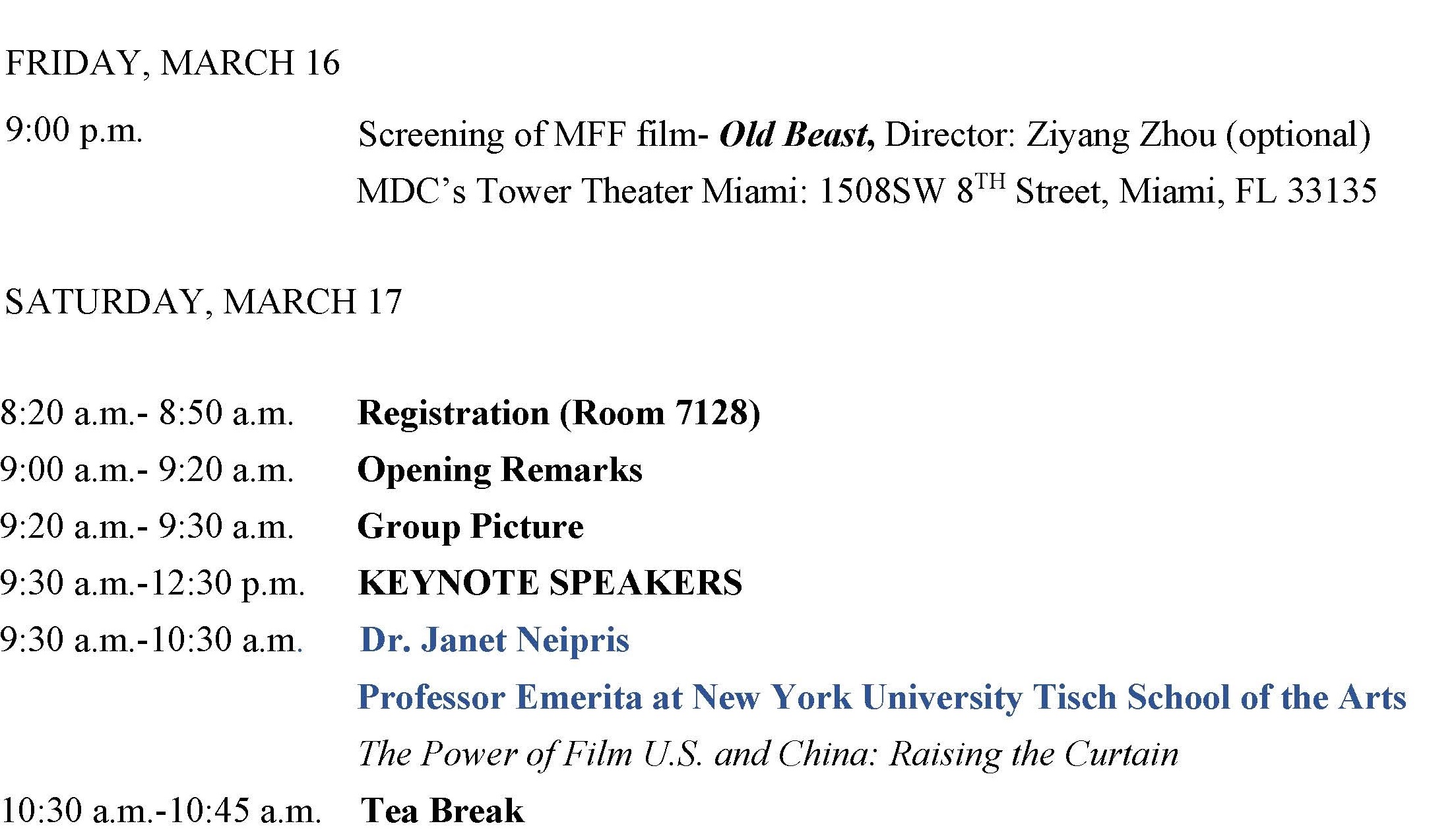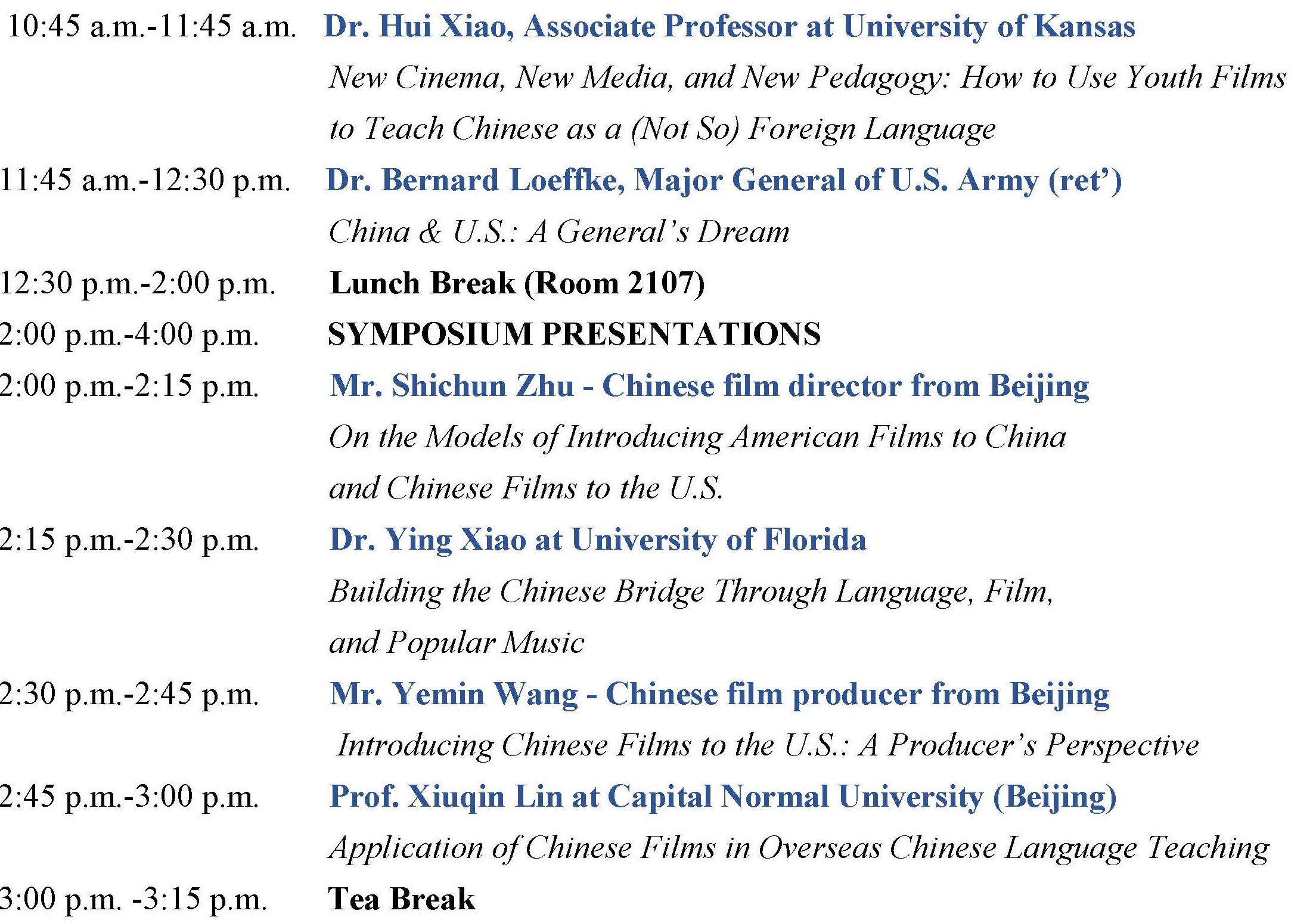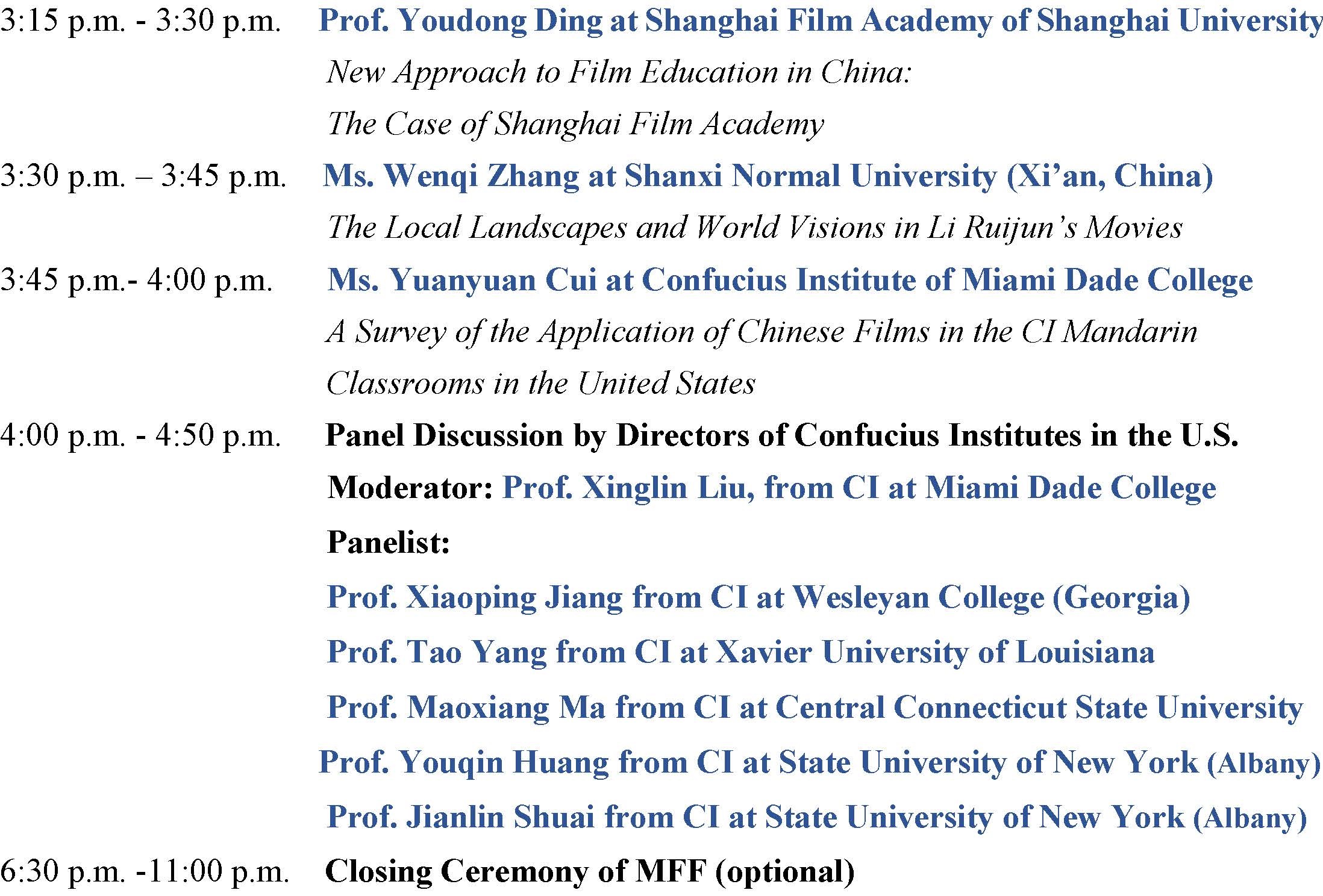 Free Parking: Building 7, 500 NE 2nd Ave, Miami, FL 33130
Contact Information:
Ziwen(Jennifer) Qi , 305-332-0967 / zqi@mdc.edu

Yuanyuan(Alice) Cui, 305-613-8387/ ycui@mdc.edu
Date and time
Location
Room 7128, 500 NE 2nd Ave
Miami, FL 33130